Nikon Z8 mirrorless camera: A beastly successor to the D850
Nikon's new full-frame mirrorless camera packs most of the Z9 power into a smaller package.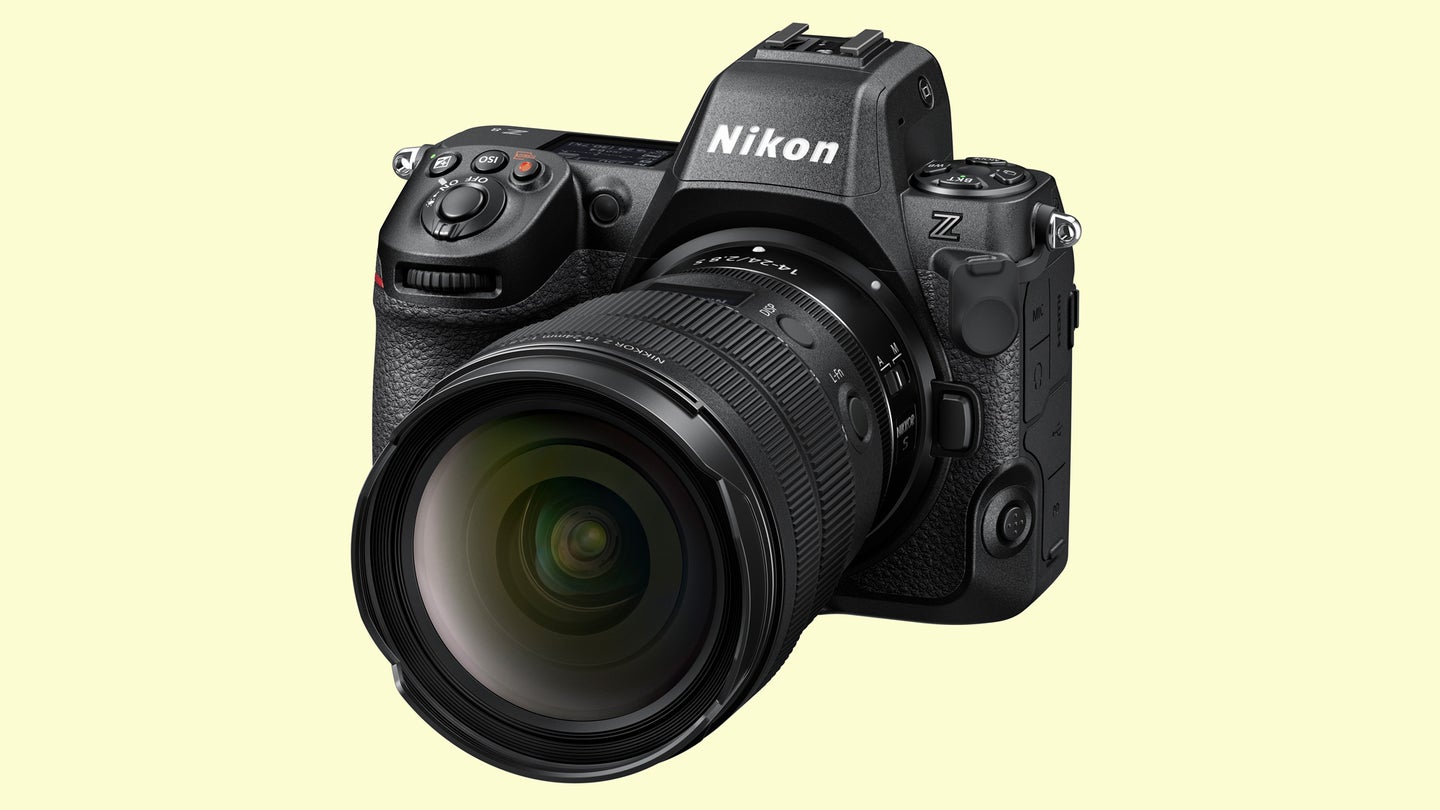 We may earn revenue from the products available on this page and participate in affiliate programs. Learn more ›
The Nikon Z8 has been rumored for months now and, this morning, Nikon made it official. The new full-frame camera is what Nikon calls the "true successor" to the D850, which was the company's high-res DSLR option. It looks like an absolute beast and we're looking forward to putting together a full review in the next several weeks.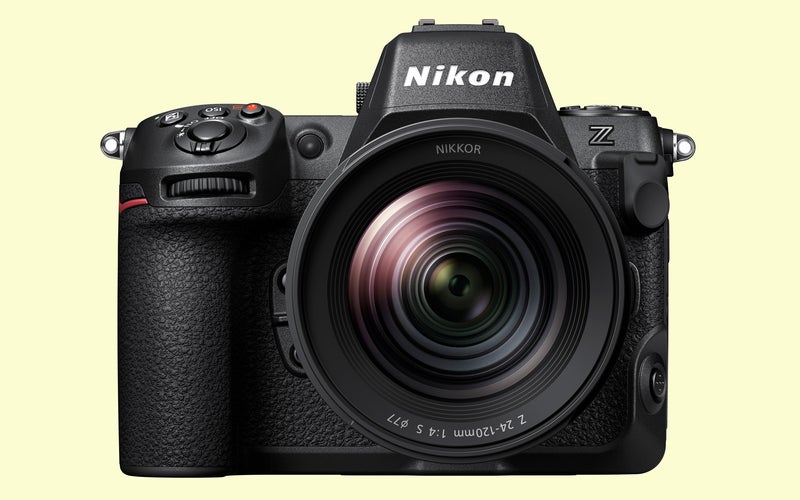 Nikon Z8 at a glance
Full-frame, BSI, stacked, 45.7-megapixel sensor
EXPEED 7 image processor
No mechanical shutter as with the Z9
Up to 8K60p N-RAW video
Two USB-C ports for simultaneous charging and data transfer
14-bit raw files, including the new HLG raw format
Burst speeds up to 20 fps with full-res raw+JPEG, 60fps in crop mode JPEG
Quad-VGA viewfinder
Same 3.2-inch touchscreen as Z9
Built-in vibration reduction
Fully weather-sealed
Two card slots, Type B/XQD and SD
Ships on May 25th for $3,999
What is the Nikon Z8?
Nikon had a huge hit on its hand with the super-capable Z9 thanks to its high-resolution sensor, and the Z8 follows that strategy to a T. The Z8 doesn't have the integrated grip that comes with the Z9, so it's roughly 30 percent smaller. It's more in line with the D850 DSLR, which is still 15 percent larger than the new Z8.
Inside the Z8, Nikon has placed a 45.7-megapixel, stacked BSI sensor, which should sound very familiar from the Z9. Also, like its flagship sibling, the new Z8 lacks a mechanical shutter. The stacked sensor (which integrates essential computing components directly onto the sensor) allows for super-fast readout. That means you can shoot fast action with the electronic shutter without worrying about your subject looking wiggly or distorted.
Paired with the sensor, Nikon's EXPEED 7 processor provides the main brains for the camera and enables the wizardry behind its improved AF tracking and advanced 3D metering systems.
The Nikon Z8 for photography
As with almost every new mirrorless camera to hit the market, the Z8 is truly a hybrid camera meant for shooting stills and video. But the company definitely hasn't skimped on the specs that pertain to photography. We're getting used to 45.7-megapixels as the standard high-resolution pixel count. That was a sweet spot for the D850 DSLR and it should work just fine here as well.
The camera captures 14-bit raw images, but it can also shoot in the relatively uncommon Hybrid log gamma (HLG) raw, which provides very neutral raw images meant for heavy post-production.
When it comes to burst rates, the Z8 can shoot up to 20 fps while capturing full-resolution raw and JPEG files. Lose the raw files and you can shoot up to 30 jpegs every second. If you're willing to accept smaller JPEGs, the stats get pretty wild. The Z8 can pull down 60 fps in DX-format JPEG or go all the way up to 120 fps while shooting 11-megapixel JPEGs.
The built-in vibration reduction feature works in concert with VR-equipped lenses to provide up to six stops of shake reduction.
The Nikon Z8 for shooting video
The Nikon Z9 was a bit chunky for typical video applications thanks to its built-in grip, but the Z8's traditional DSLR-style body makes it much easier to use on a gimbal or squeeze into a rig.
If you want high-res footage, the Z8 maxes out at 8K60p in N-RAW format. It can also pull down 8K30p if you're looking for maximum resolution. The native 4K options include oversampled 4K up to 30p or traditional 120p, including sound.
Internal recording modes abound in case you're not trying to use an external recorder. It can shoot 12-bit raw footage as ProRes Raw 4K60p. Plus, it can shoot 10-bit Pro-Res 4:2:2 HQ to internal storage.
The rest of the Nikon Z8 details
This really is a beastly camera, especially when you consider the $3,999 price tag compared to the $5,500 price that comes with the Z9. The Z8 is fully sealed, so it's resistant to water, dust, and other grime that tries to climb inside the camera when you're out shooting.
The viewfinder features a very spacious Quad-VGA display, and the Z8 comes with the same 3.2-inch rotating touchscreen found on the Z9. A pair of card slots accept CF Express type B/XQD and SD cards for flexibility.
Nikon Z8 mirrorless camera price and availability
The Nikon Z8 will start shipping on May 25th, 2023, for a retail price of $3,999. If you want the optional battery grip to extend battery life and make it feel more like the Z9, that starts shipping in May for $349. The Z9's bulky build was one of its biggest drawbacks and we're very excited to get most of the same features in a more familiar form factor. Look for a full review in the coming weeks.