Camera deals to shop right now
We've found deals across all brands to save you money on new gear.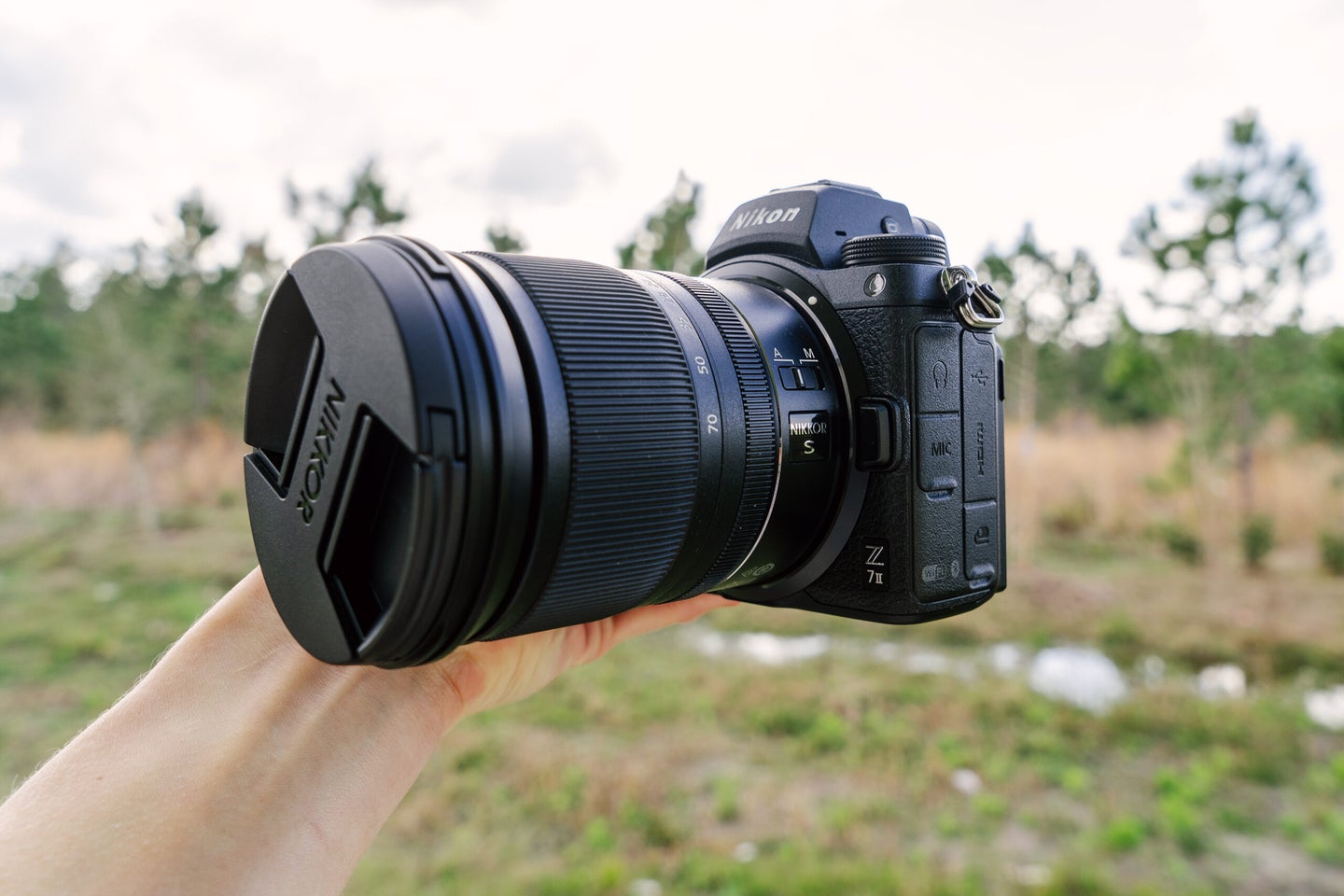 We may earn revenue from the products available on this page and participate in affiliate programs. Learn more ›
Maybe your photography gear is getting older, but it sure is hard to take a photo without it, so you're hanging on to it. New gear is expensive, and it can be tough to bite the bullet and make the purchase. So when we find good deals on cameras and other pieces of photography equipment, we like to share the knowledge. These are some of our favorite camera deals across most brands available right now.
Canon deals
A quality 50mm prime is something that everyone should have in their arsenal. And Canon's RF 50mm F 1.2L USM Lens is a true beauty of a lens. It offers an extremely bright f/1.2 aperture, making it a fantastic tool for low-light situations like wedding receptions. It also results in beautifully shallow depth of field when you want it. And it's incredibly sharp, providing superb results. It is an expensive lens, though, so when this Canon lens is even slightly on sale, it's a good time to snatch one up.
If you've been a Canon person since the days of DSLRs, you don't need to start from scratch with lenses after upgrading to a mirrorless camera. With an adapter, you can use Canon's EF and EF-S lenses on its new R bodies, saving you loads of money. This adapter enables full autofocus and image stabilization capabilities. You'll be able to use your lenses without limitations. And it provides a programmable control ring on the adapter so you can change settings like ISO or aperture. 
Canon camera deals
Canon RF lens deals
Canon EF lens deals
Sony deals
Though getting a bit long in the tooth, Sony's a7 II is still a great camera worth buying, especially at a price this low. It features a full-frame 24.3-megapixel sensor with five-axis stabilization that provides 4.5 stops of shutter speed gain. And it utilizes an advanced autofocus system with both phase-detection and contrast-detection AF for reliably tracking fast-moving subjects. If you're looking for your first full-frame camera or a backup camera to have on hand, the price of this more-than-capable camera makes it a great option.
A quality 24-70mm zoom lens is an extremely versatile piece of equipment. It offers wide-angle, normal, and telephoto in one body to keep you switching lenses less frequently. Sony's G Master version of this lens is, as we'd expect, truly excellent. It features a durable, weather-sealed body, exceptional sharpness, and a relatively lightweight design.
Sony lens deals 
Sony camera deals
Sony memory card deals
Nikon deals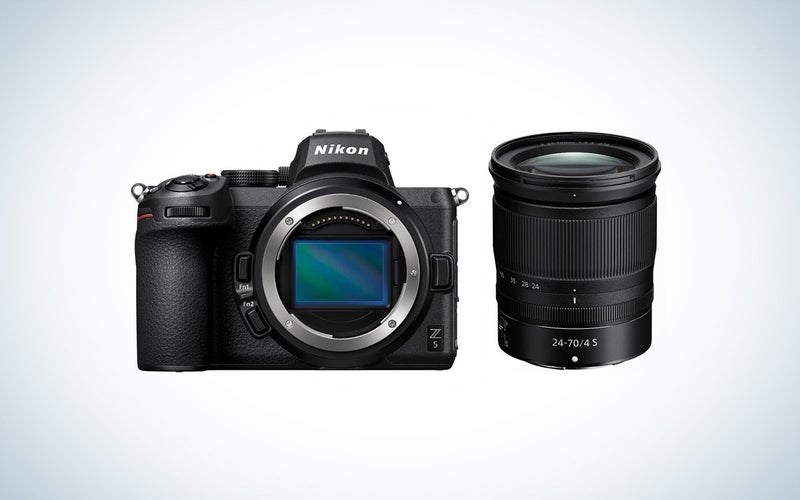 It's more than two years old, but Nikon's Z5 is still a great entry-level full-frame camera. While it does offer 4K30p video (which is heavily cropped), the camera is best suited for stills shooters. Nikon built the Z5 around a 24.3-megapixel sensor and EXPEED 6 image processor, which offers excellent image quality. The body is well-designed with great handling, and it's weather-sealed. This kit comes with the highly versatile 24-70mm and is discounted enough to essentially give you half off the lens. 
More Nikon camera deals:
Nikon lens deals:
Fujifilm camera deals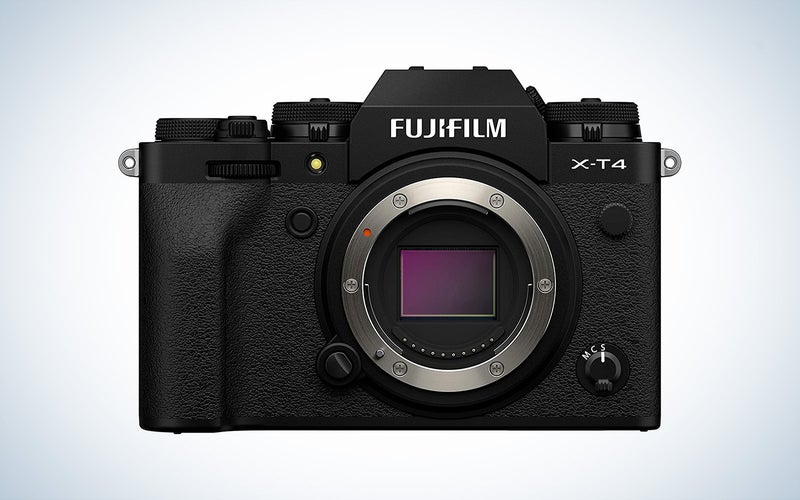 Fujifilm's X-T4 is a fun and highly capable APS-C mirrorless camera. It features retro black styling, though it's also available in black and silver if that's more your style (though that one is no longer on sale). Inside is anything but retro design. Fujifilm built the camera around a 26-megapixel BSI CMOS sensor. It's capable of 20 fps shooting and 4K video at up to 60p. It also offers 6.5 stops of in-body image stabilization as well as Fujifilm's built-in film emulation presets.
More Fujifilm deals
OM Digital Solutions deals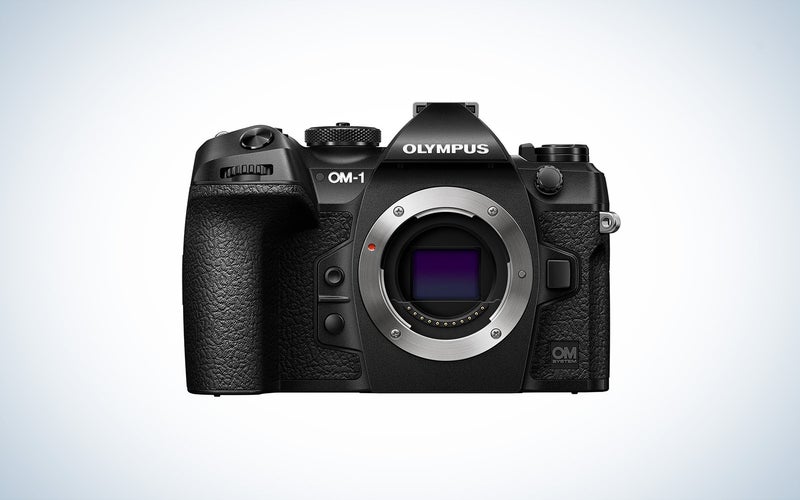 The OM-1 was another one of our picks in the 2022 Pop Awards. This camera was the first from the newly rebranded OM Digital Solutions Corp and highlighted its refocus on adventure photographers. The OM-1 is the most rugged interchangeable lens camera you can buy, with an IP53 rating and the ability to function down to 14 degrees Fahrenheit. It also offers up to 120 fps and 4K60p video, making it a fantastic choice for action in the backcountry.
More OM System and Olympus camera deals
OM System and Olympus lens deals
Even more deals to browse