NatGeo's 50 greatest images, and 5 other photo exhibits worth seeing right now
A select list of inspiring and/or intriguing fine art photography shows taking place at museums and galleries throughout the US in December and January.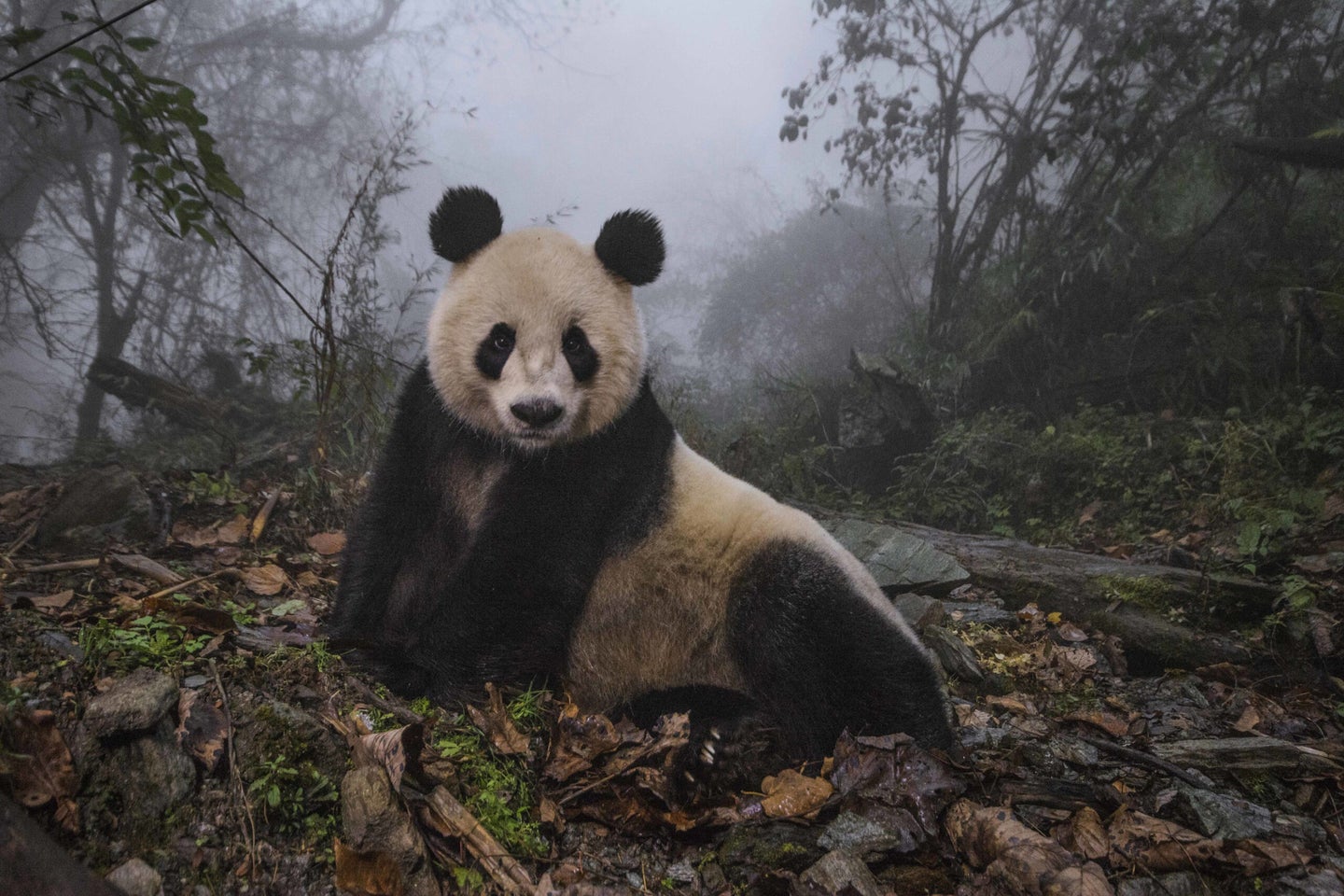 Each year around this time, as the winter weather makes the temperature drop here in New York, I reflect on not just what's occurred during the past year, but I also begin to ponder what's to come. What will 2022 bring? 
But in recent months, I have to admit it's been a challenge not to feel gloomy, particularly when I listen to the news. And when I'm overwhelmed by current events, it seems impossible to feel upbeat about the future. 
Yet when I think about fine art photography—specifically about some of the upcoming exhibitions on view in museums and galleries in 2022—my mood quickly improves. One reason for this optimism has to do with changes taking place at many levels of the fine art and photography worlds, where institutions, both large and small, are putting on exhibitions by artists who are part of underrepresented communities. Several of the shows listed below reflect this welcomed change.
But another reason I'm looking forward to seeing some of these exhibitions simply has to do with the nature of seeing. 
In John Berger's book, "Ways of Seeing," he begins by writing, "Seeing comes before words. The child looks and recognizes before it can speak." In the next paragraph, though, he writes, "But there is also another sense in which seeing comes before words. It is seeing which establishes our place in the surrounding world; we explain that world with words, but words can never undo the fact that we are surrounded by it. The relation between what we see and what we know is never settled…."
At the very least, I believe seeing more—in this case, seeing more photography exhibitions—can, in a way, help you figure out your place and position in the world, which might be a little unnerving at first, but it can also be profound. It's why I think visiting some intriguing fine art photography shows can be a great way to help you define, or redefine, yourself and your work as a photographer or a lover of fine art photography.
Check out the links to the following solo and group photography shows, all of which will still be running in 2022:
"Imogen Cunningham: A Retrospective"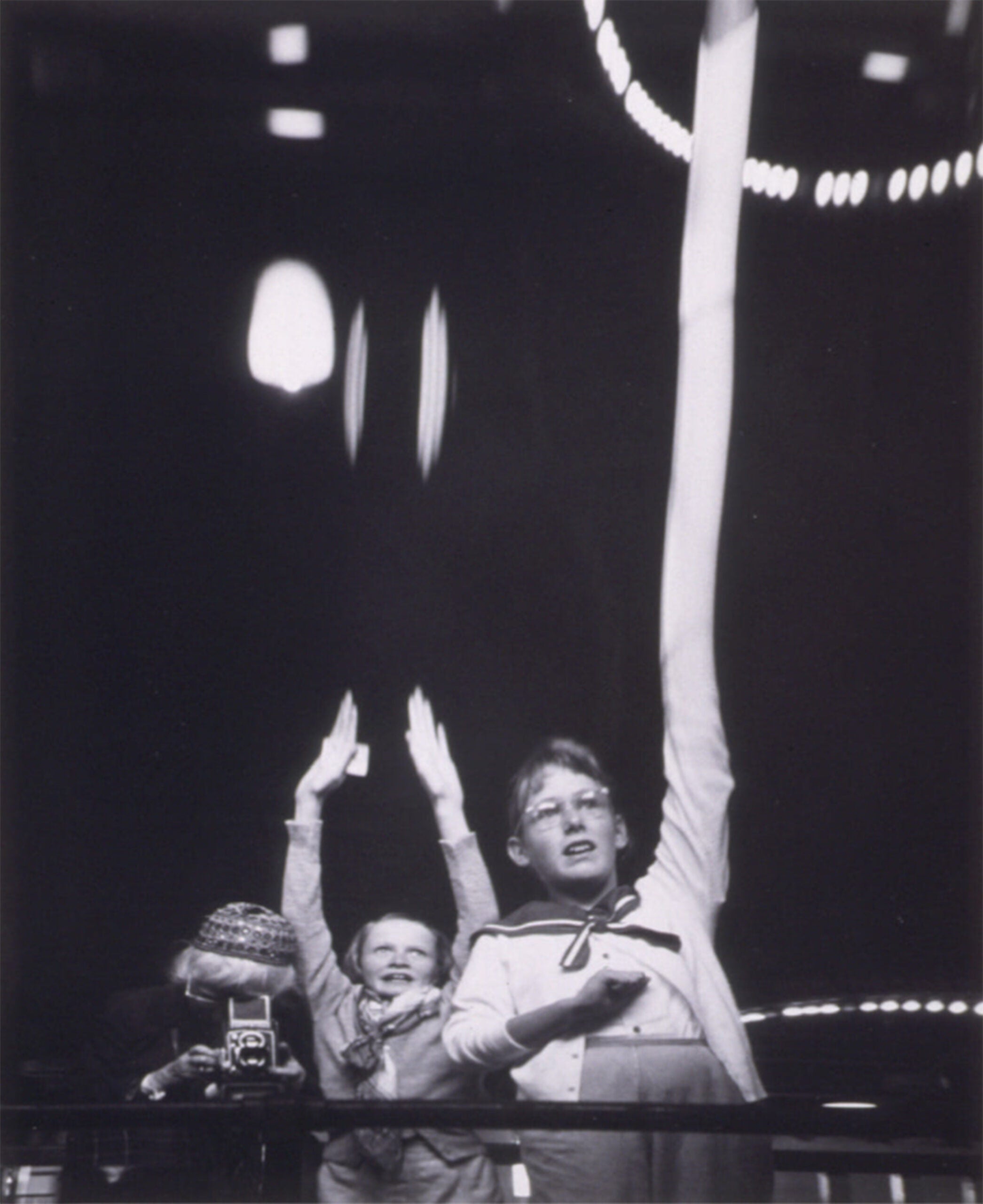 There are so many ways to study the life, career, and photography of Imogen Cunningham, who is currently the focus of a major US retrospective (the first in 35 years), now on view at the Seattle Art Museum through February 6, 2022. The show will feature nearly 200 works from her extraordinary seventy-year career, and includes portraits of artists, musicians, and Hollywood stars; beautiful still lifes of flowers and plant studies; poignant street pictures; and groundbreaking iconoclastic nudes.
Cunningham was born in 1883 in Portland, Oregon, one of ten children. She worked in the studio of professional photographer Edwin Curtis and then studied in Germany on a scholarship. When she returned to the West Coast in 1910, she set up her own studio, using a 4×5 view camera.
Early in her career, she was a remarkable trailblazer, who constantly challenged social conventions. For example, in 1913 she wrote an essay entitled, "Photography as a Profession for Women," in which she called for society to stop segregating jobs by gender. It's why it's not surprising that she's one of the first women to make a living as a photographer. She also was fearless in following her curiosity and artistic sensibilities: One of Cunningham's first successful photographs was a nude self-portrait. (At the time, nude studies were predominantly made by men.) Nine years later, Cunningham earned some notoriety when she created and published nude photographs of her husband, Roi Partridge on Mt. Rainier.
But as a professional photographer, perhaps her most impressive quality was that she continually innovated and experimented with the medium. She was tireless in trying out new ways to create images. For instance, in the 1920s, she experimented with form, light, and abstract patterns and created some of the earliest examples of modernist photography on the West Coast. Later on in her career, she even experimented with creating works with double-exposures.
But she was by no means a loner. In the 1930s, she joined other West Coast-based photographers, including Ansel Adams, Edward Weston, Dorothea Lange, and others. She also worked in multiple genres—creating work on assignment while also cultivating her personal projects. Additionally, she created portraits of artists and actors, including some very striking portraits of celebrities, such as James Cagney, Cary Grant, and Spencer Tracy. One of her most renowned portraits is of the modern dance icon, Martha Graham. 
She continued to innovate into her later years, even into her nineties, although it's not surprising, since she once said, "I always think the finest photograph…is the one I'm going to do, not the one that I have done."
Where: Seattle Art Museum, Seattle
When: On view through Feb. 6, 2022
For more info on the exhibition, go to the museum's website at SeattleArtMuseum.org.
Dawoud Bey's "In This Here Place" and George Dureau's "Photographs"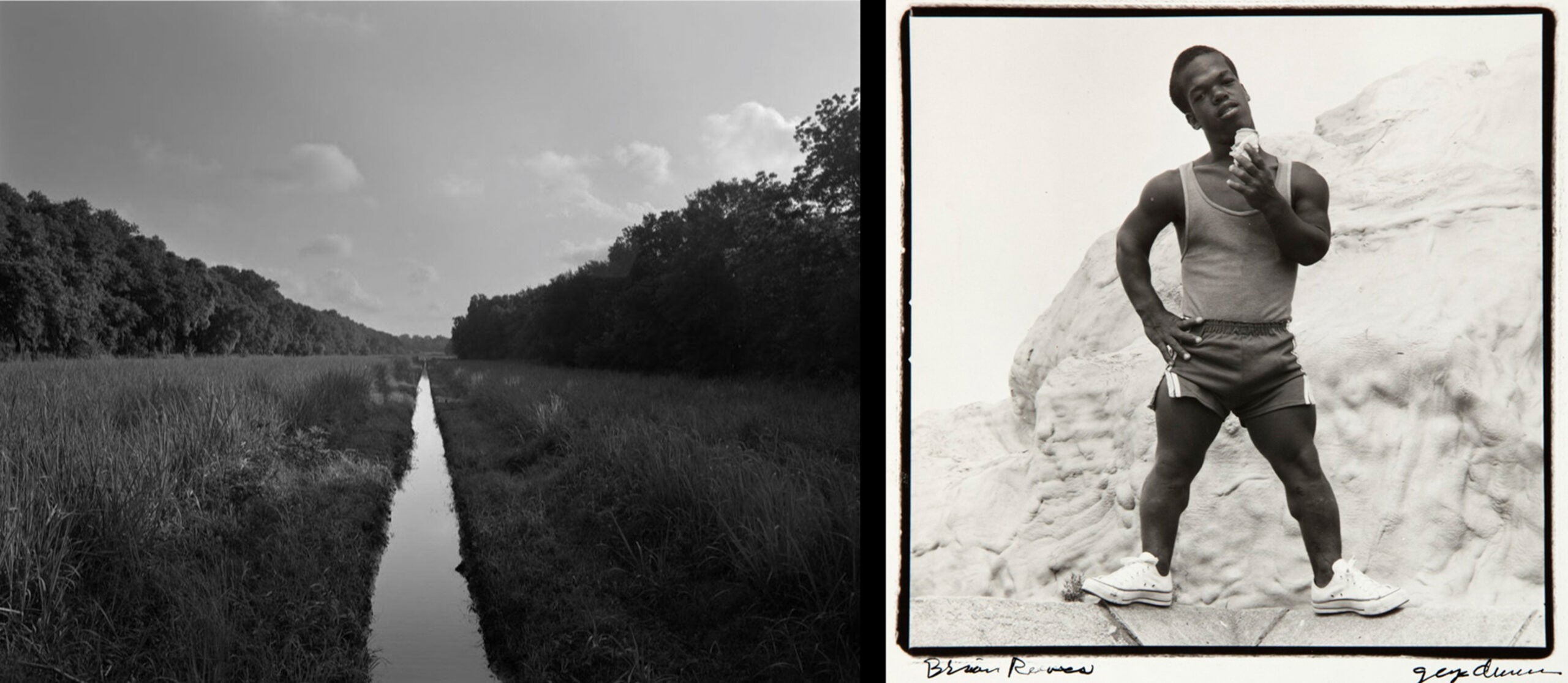 Every three years, the arts community in New Orleans puts on a citywide contemporary art triennial, which, this year, is called "Prospect 5: Yesterday We Said Tomorrow" and includes two intriguing photography exhibitions—Dawoud Bey's "In This Here Place" and George Dureau's "Photographs." 
Both shows are currently running at The Historic New Orleans Collection, in New Orleans and run through January 23, 2022. Here's a little about each exhibition:
"In This Here Place" is an exhibition featuring the photographs of Dawoud Bey, as well as one of his recent video installations, "Evergreen." Much of Bey's photography over the years has centered on portraiture. For example, he had a mid-career survey, called "Dawoud Bey: Portraits 1975–1995," and another more recent show, called "Picturing People," in 2012. 
In some ways, the work in this show is a bit of a departure, since it focuses on landscapes. For the exhibition, he created large black-and-white photographs made on Louisiana plantations. However, it's not the first time he's departed from portraits and photographs of people: In 2017, he produced the series "Night Coming Tenderly, Black," where he first focused on landscapes, capturing photographs of real and imagined locations along the Underground Railroad. The new series, though, taps into history by creating photographs of the physical sites of the forced labor and enslavement in Louisiana.  
The other interesting fine art exhibition is "Photographs," which features the black-and-white photos of New Orleans native, George Dureau, who has been described as "a quintessential New Orleans artist." It's intriguing to note that he not only worked as a photographer but also as an artist who created paintings, drawings, and sculptures. But this exhibition focuses on his studio black-and-white photos, which are formal, quasi-classical images shot with a medium-format Hasselblad using only natural light. The subjects in his photographs, which explore the male nude, the working class, and disabled people, include many of his friends and acquaintances, including photographer Robert Mapplethorpe, captured in the French Quarter, near Lake Pontchartrain. 
Where: The Historic New Orleans Collection, in New Orleans
When: On view through  January 23, 2022
For more info on the exhibition, go to the museum's website at HNOC.org.
"LaToya Ruby Frazier: The Last Cruze"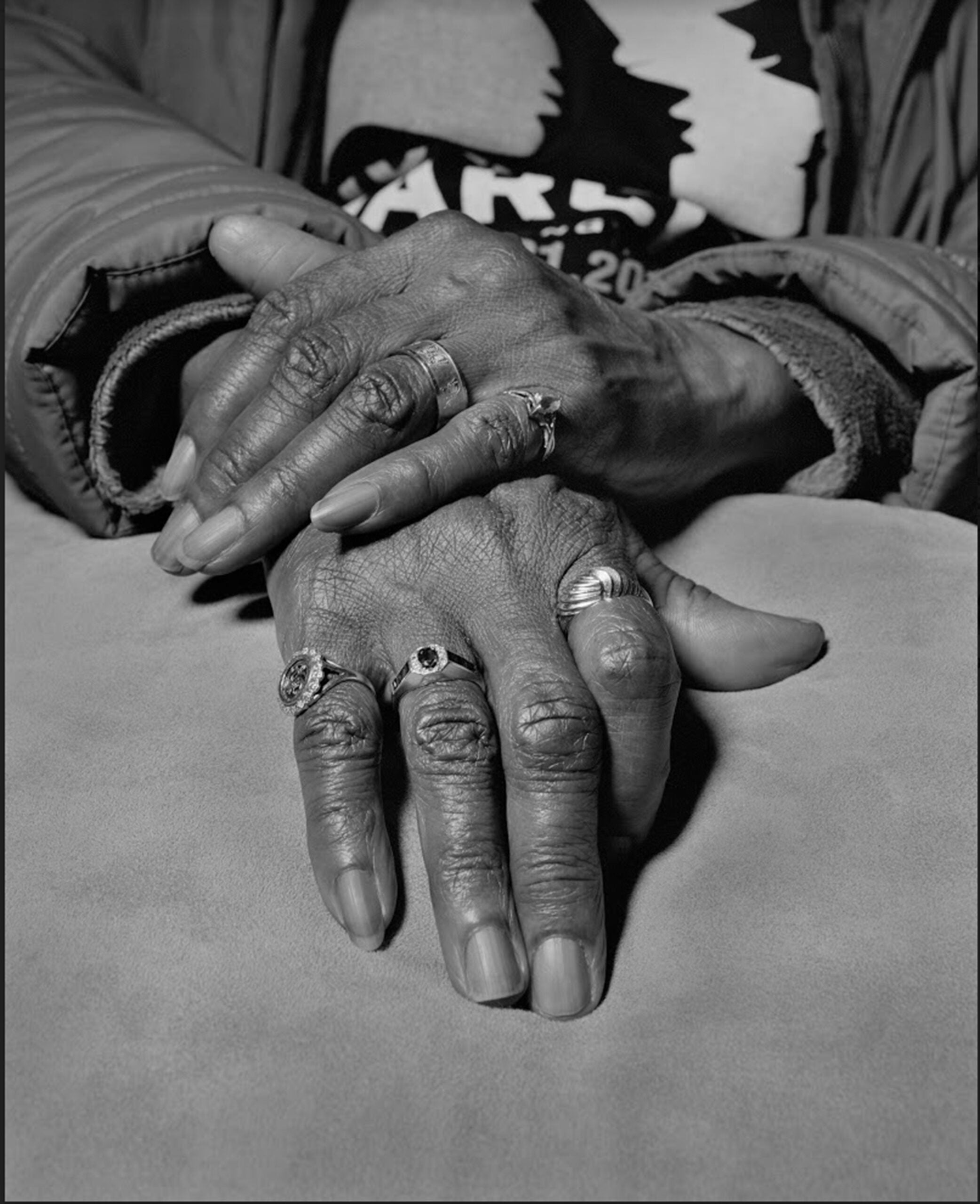 In 2019, the car manufacturer, General Motors, made the decision to stop production at its Lordstown, Ohio facility, and close down the plant after more than fifty years of operation. There were various reasons for the shutdown, including the global outsourcing of labor, rapid automation, and the growing demand for electric cars. But the shutdown presented Lordstown facility workers with limited choices: relocate, and possibly leave behind family and support networks, or stay and find work elsewhere. "The Last Cruze" photography exhibition, on view at California African American Museum (CAAM) through March 20, 2022, is a show by photographer LaToya Ruby Frazier, who chronicled the lives of these workers. It's a show that CAAM's executive director, Cameron Shaw, says is a "powerful melding of art and activism."
The powerful exhibition comprises sixty-seven photographs, a video, and an architectural installation that echoes the layout of the Lordstown assembly line. It's a show that reflects Frazier's long-standing commitment to visualizing how working-class people—in places such as Flint, Michigan; her hometown of Braddock, Pennsylvania; and the Borinage mining region in Belgium—are impacted by industrial exploits, environmental injustice, and systemic racism.
LaToya Ruby Frazier (b. 1982) is an award-winning photographer who won the 2015 Infinity Award for "best publication" by the International Center of Photography and received the John D. and Catherine T. MacArthur Foundation Fellows Award that same year. She is an associate professor of photography at the School of the Art Institute of Chicago and works in photography, video, and performance in order to build visual archives that address industrialism, rustbelt revitalization, environmental justice, health care inequity, family and communal history. She has exhibited widely, both nationally and internationally, and her work is in many public collections, including The Library of Congress, Washington, D.C.; Museum of Modern Art, New York; The Guggenheim Museum; The Studio Museum in Harlem, New York; Fogg Art Museum, Harvard University; the Whitney Museum of American Art, New York, and others.
Where: The California African American Museum, in Los Angeles
When: On view through March 20, 2022
For more info on the exhibition, go to the museum's website at CAAMuseum.org.
"National Geographic: 50 Greatest Wildlife Photographs"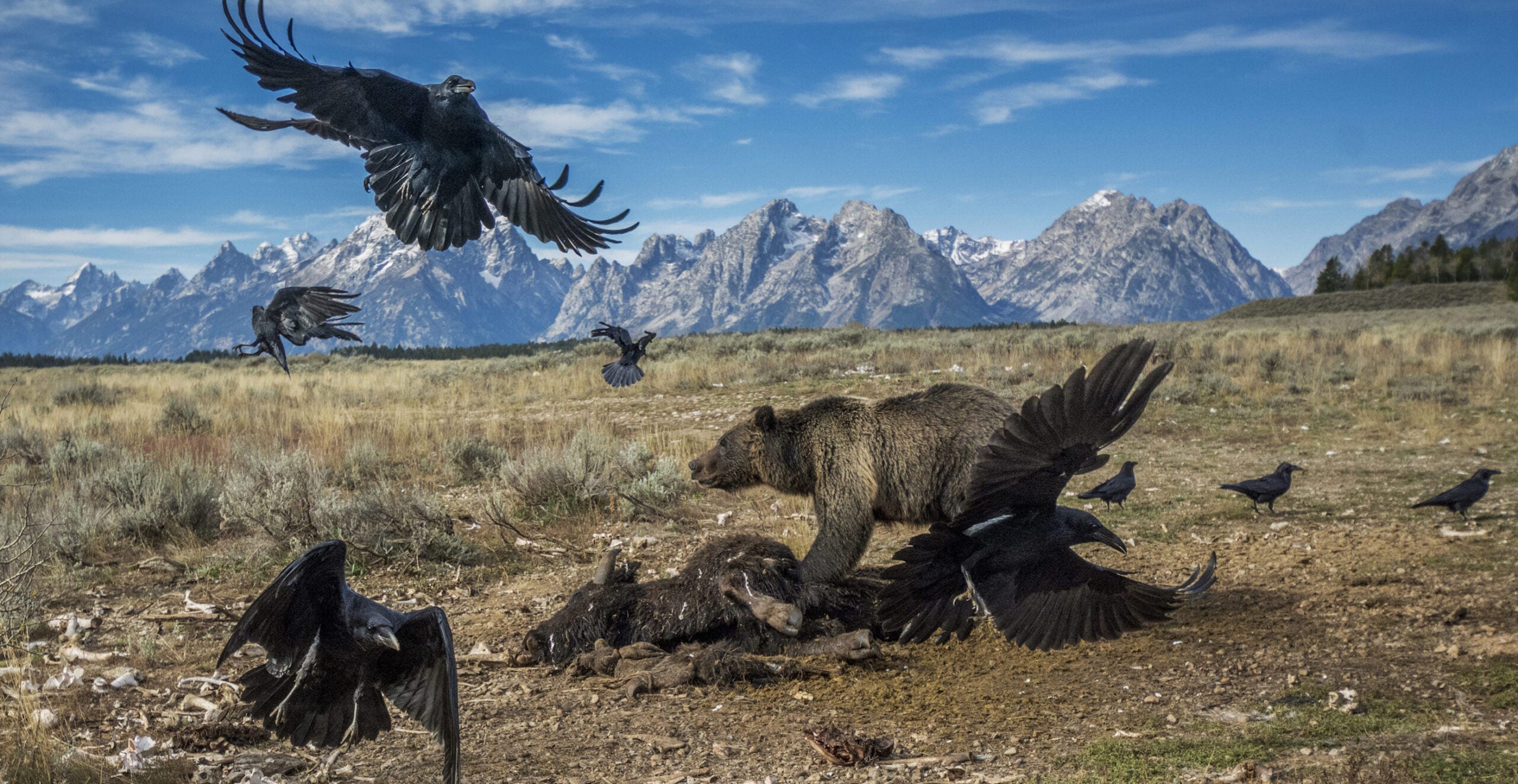 Earlier this month, the National Museum of Wildlife Art, in Jackson, Wyoming, unveiled a new photography exhibition featuring some of the best wildlife pictures from the pages of National Geographic magazine. Curated by Deputy Photo Editor, Kathy Moran, this exhibition is a celebratory look at wildlife, with images taken by some of National Geographic's most iconic photographers, including Michael "Nick" Nichols, Ami Vitale, Joel Sartore, Steve Winter, Chris Johns, Paul Nicklen, Beverly Joubert, David Doubilet and more.
One distinctive element the creators of the exhibition wanted to emphasize is that each photograph on display was taken in a natural environment. In other words, none of the images were taken in permanent captivity or through the use of baiting techniques. But it also shows how some of the recent image-making advancements—innovations like camera traps, remote imaging, and underwater technology—have granted photographers much better access to wildlife in their natural habitat.
Where: National Museum of Wildlife Art in Jackson, Wyoming
When:  On view through April 24, 2022
For more info on the exhibition, go to the museum's website at WildlifeArt.org.
"Inward: Reflections on Interiority"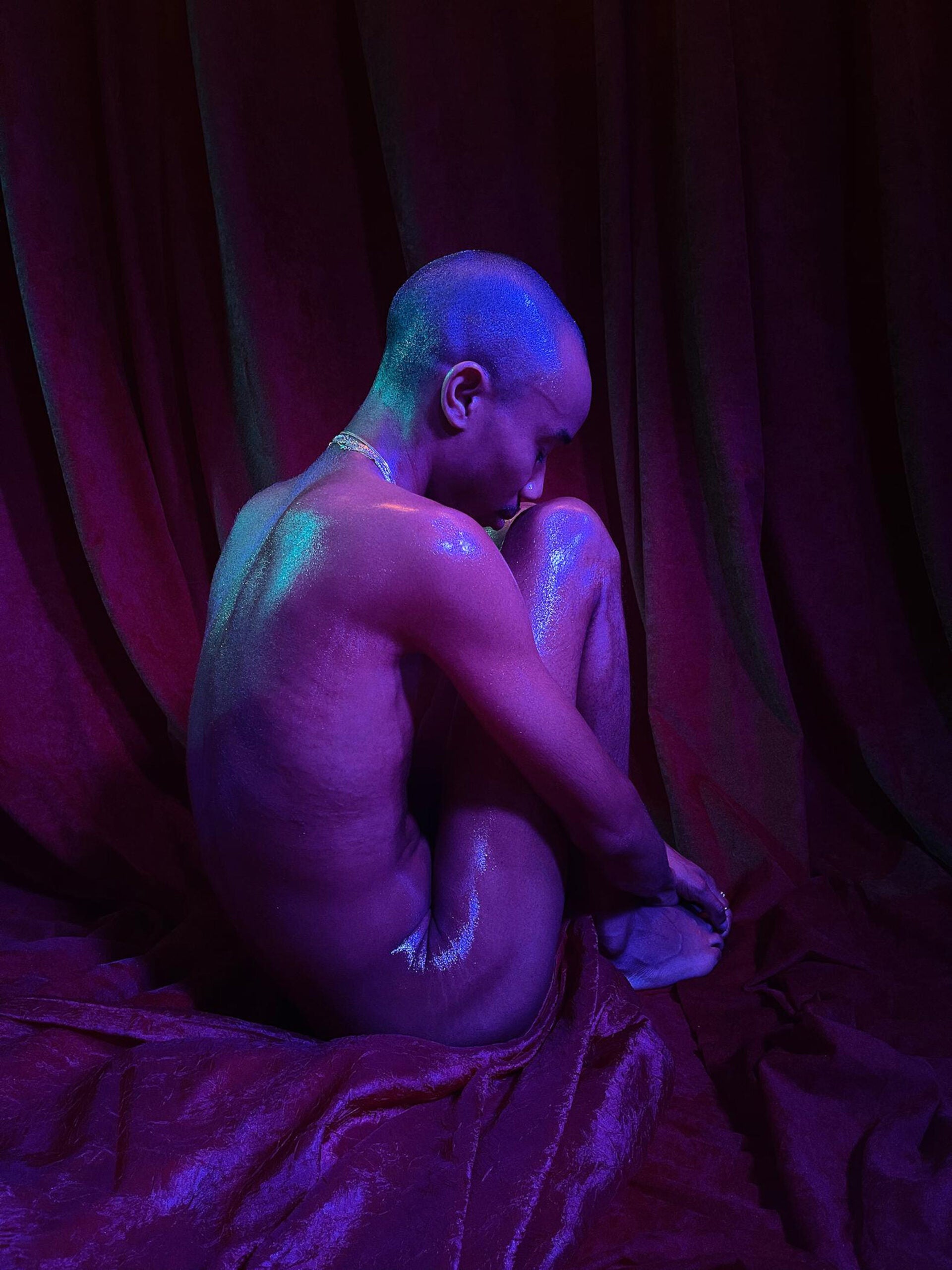 This small group show of self-portraits, which runs at the International Center of Photography, in New York, through January 10, 2022, presents the work of five emerging Black artists: Djeneba Aduayom, Arielle Bobb-Willis, Quil Lemons, Brad Ogbonna, and Isaac West. 
What may be intriguing to some about this show is that all five artists were asked to create self-portraits for the exhibition using only a smartphone. "The five artists featured in 'Inward' provide a thought-provoking window into their interior lives," says curator Isolde Brielmaier, who put the exhibitions together. "The revealing new photographs explore intimate thoughts and personal relationships with great honesty, as the artists delve deep into the new reality and challenges of our contemporary lives at a time of global introspection."
One of the main ideas behind the exhibition is an attempt to show that smartphone photography, which has been a "democratized image-making" tool used to "capture the human side of this particular moment of upheaval and turmoil" in a very public way, can also be used to show the more private inner lives of individuals.
Where: The International Center of Photography, in New York
When: On view through January 10, 2022
For more info on the exhibition, go to the museum's website at ICP.org.
"Devour the Land: War and American Landscape Photography since 1970"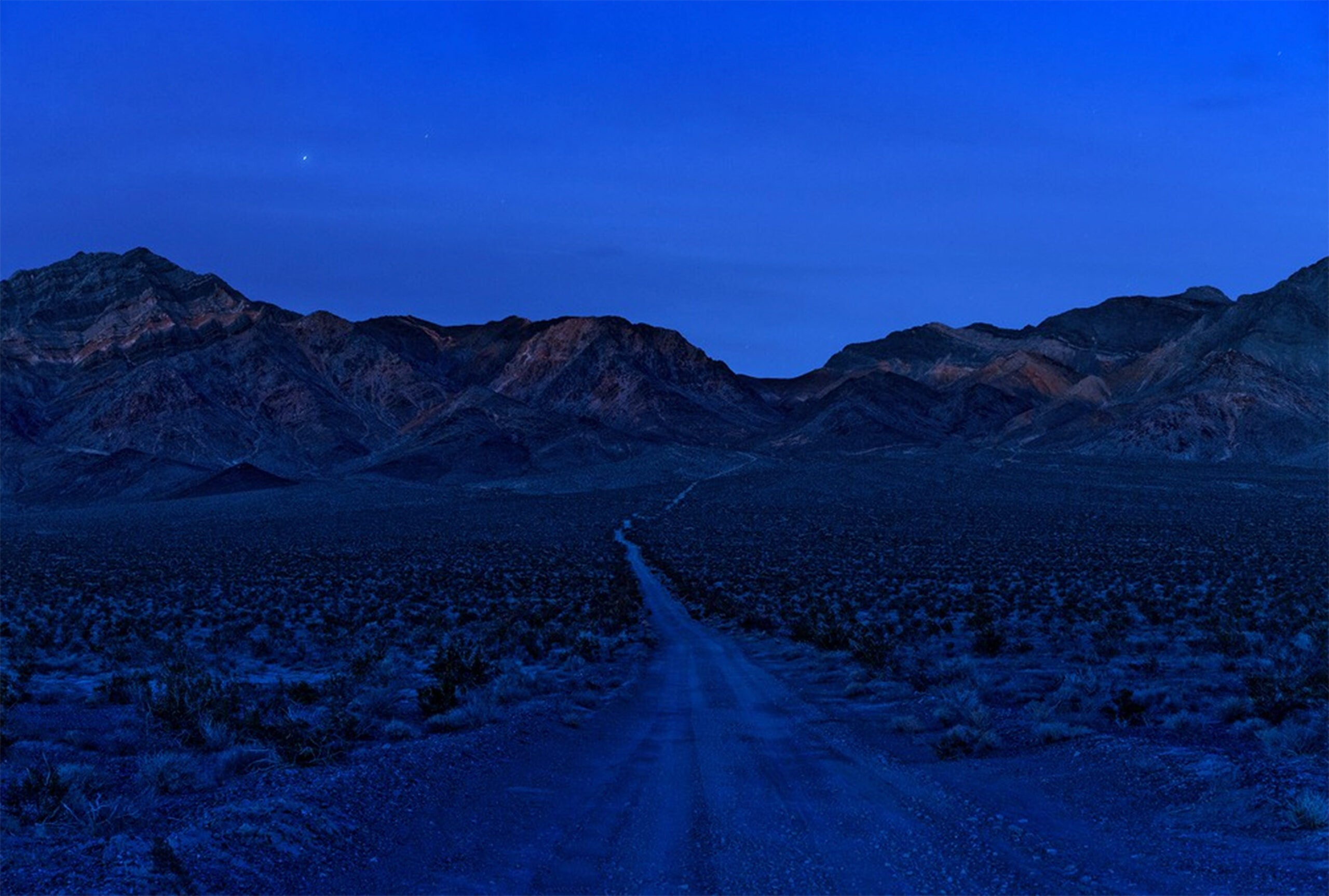 The theme of this provocative group photography exhibition, made up of 160 photographs by 60 artists, is, according to the curators, to put on view "the nationwide footprint of the U.S. military, the wide network of industries that support and supply its work, and the consequences of—and responses to—this activity."
In many ways, the show is a disturbing one, showcasing a vast array of environmental damages. For example, some of the photos tell the story of how millions of acres of land have been contaminated by nuclear power plants and weapons manufacturing and testing facilities. Others show locations where military waste is actively detonated and burned, decommissioned bases that have been abandoned, and a staggering number of sites across the country that the EPA has declared in urgent need of cleanup (known as Superfund sites).
The show also puts on display both well-known cites, such as Cancer Alley, a 150-mile pollution-ridden industrial corridor along the Mississippi River between Baton Rouge and New Orleans, and other cites that the curators of the show say have been intentionally hidden from view. These include hundreds of prisons that sit within three miles of Superfund sites. Contaminated water and raw sewage from these sites also endanger local communities, which are often rural and poor. In addition, the photographs document the militarization and devastation of Native homelands and the subsequent displacement of Indigenous peoples.
Some of the photos are difficult to look at and others are heartbreaking, but it's nonetheless an important and necessary exhibition.
Where:  Harvard Art Museums, Cambridge, Massachusetts
When: On view through January 16, 2022.
For more info on the exhibition, go to the museum's website at HarvardArtMuseums.org.