Here's a Nice Video Reminder Of Just How Awesome Ansel Adams Truly Was
He was truly the master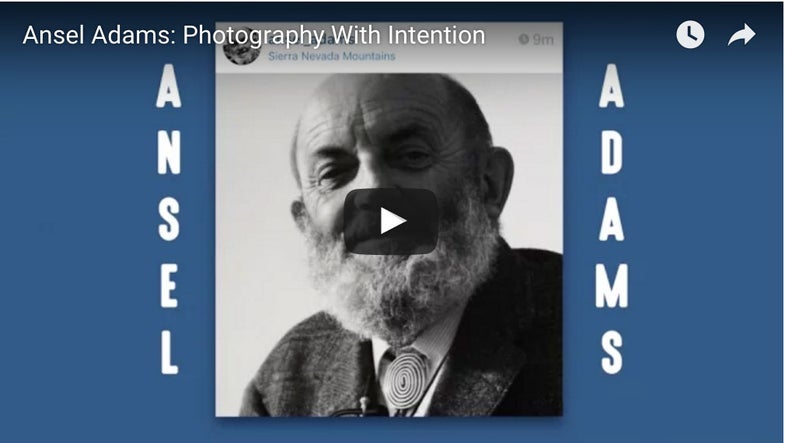 As modern photographers, we have more information about photo gear and techniques than ever before. But, one thing that seems to get neglected is just how valuable it is for us to be able to visualize our images before we make them. Ansel Adams was quite literally the master of this, and this six-minute video is a short little reminder of why exactly he's so legendary.
Visualization in photography is being able to look at a scene and imagine with the final image you create is going to look like. It's not a process that stops once the shutter is clicked, either. Adams put heavy importance on the printing process, many of the techniques from which now happen in Photoshop or some other editing program for us digital photographers. That's why I've never given much credence to people who claim that everything has to be right "straight out of the camera." Getting it right in the camera means giving yourself a file that you can transform into the final product you wanted in the first place.
I'm writing this on a Monday morning during a week that feels like it has gone on for a month, and watching this gave me an inspirational charge. I know it's not chock full of facts or heavy knowledge, but I'm inspired by a simple reminder that this guy existed and did this thing I love to do with such passion and expertise.
From: Reddit