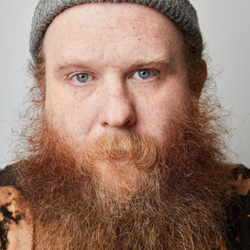 Stan Horaczek is the senior gear editor of PopPhoto. He oversees a team of gear-obsessed writers and editors dedicated to finding and featuring the best and most useful photography equipment, from cameras and lenses to bags and accessories. He lives in upstate New York with his family, a three-legged dog, and a truly unreasonable collection of hundreds of vintage film cameras and lenses. 
Highlights
Popular Photography editor and contributor since the DSLR days of 2008

Veteran technology writer, editor, and reviewer with more than 15 years experience

Professional photographer with clients including

Saveur, Edible, Reebok, Popular Science

, and more.

Past bylines for:

Men's Journal

, Engadget,

Rolling Stone, Playboy, Stuff Magazine, GQ

,

Inked, The New York Post, Maxim

, and even a few gear pages for

EveryDay with Rachel Ray
Experience
Stan joined PopPhoto in 2008 as a digital editor, but his enthusiasm for all things photography started earlier in that decade. He spent a good chunk of his college career in the darkroom working on a photography minor from NYU. Since then, Stan has used, covered, and reviewed most of the major cameras released by the big manufacturers. Even after PopPhoto magazine ceased publication in 2017, Stan made every effort to keep the brand alive, leading up to a successful digital relaunch in 2021. Stan has taught photography at the individual, class, and workshop levels and maintains a massive collection of old film cameras and lenses he just can't bear to downsize.
Education
Stan graduated with honors from NYU's department of culture and communications, which was headed up at the time by the late, great Neil Postman. Stan's concentration was "new media," which included some very useful insight into the rise of the internet, as well as some less useful classes such as Web Design Using Flash.
Favorite subject to photograph
Professionally, I enjoy photojournalistic storytelling, whether it's on editorial assignments or wedding shoots. For my personal work, I prefer to shoot and develop my own film, typically involving boring scenes with compelling elements.
Get latest from Stan Horaczek