Photography Storage: SanDisk Takes It to the Extreme
Both the SanDisk 500 and the 510 perform excellently in this real-world test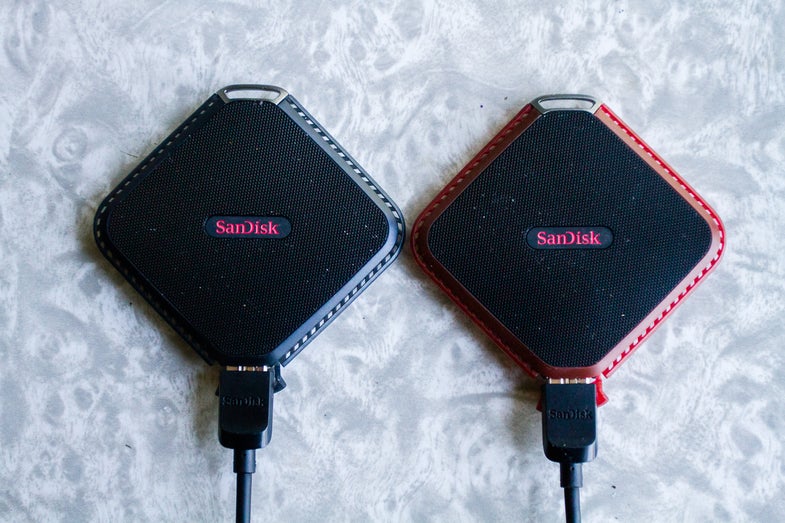 We may earn revenue from the products available on this page and participate in affiliate programs. Learn more ›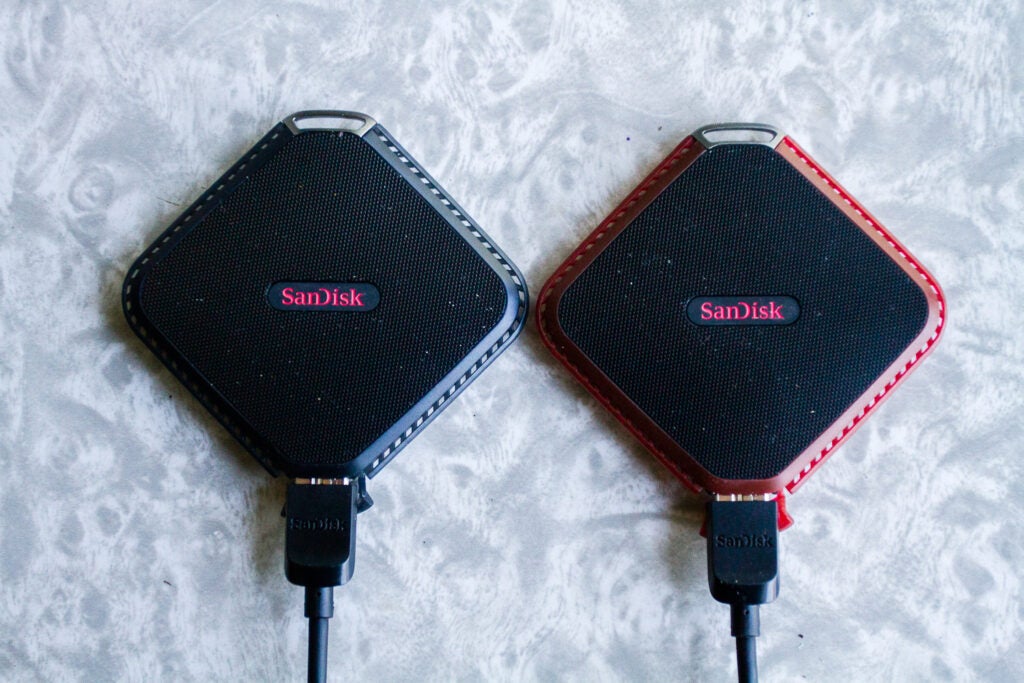 Many people know SanDisk as the company that makes camera memory cards, but it also makes external storage, and the Extreme 500 and 510 Portable SSD devices are designed to be faster, more versatile, and tougher than a normal external hard drive. I put them to the test in a professional wedding photography setting.
What Are They?
Both drives look like the unholy child of a thumb drive and a portable hard drive. Inside is up to 480 GB of solid state storage, which means there are no spinning hard drives to get messed up due to impacts.
The Extreme 500 and 510 are exactly the same size, which makes them a similar shape to a coaster, but smaller. I can sit both of them on the face of my iPhone 6s Plus and still have room around the edges. They're also considerably lighter than any other traditional portable hard drive I have ever held.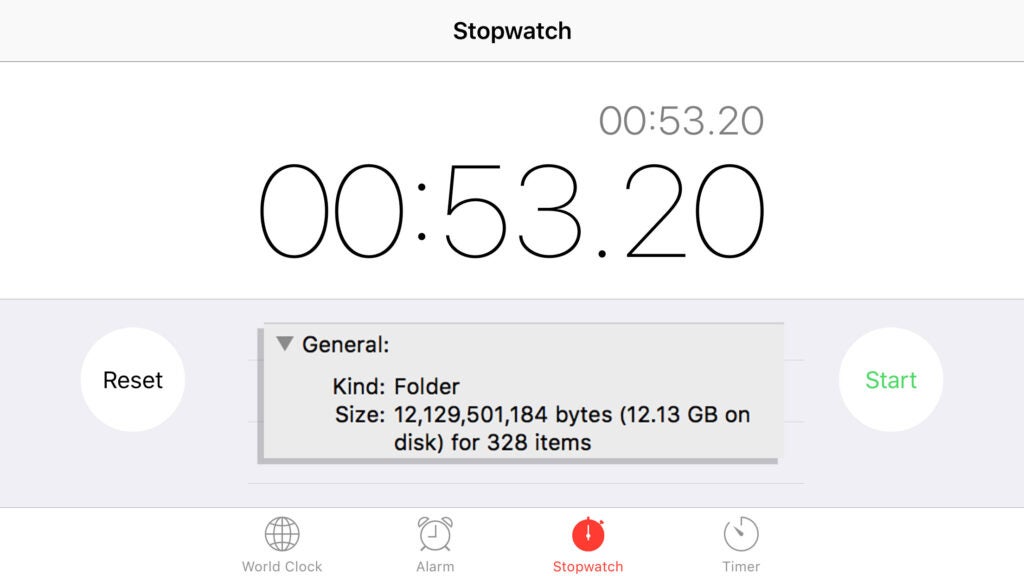 Performance
I like to back up my memory cards over the course of a wedding, which is how I tested out the Extreme 500 and 510. I didn't measure the exact time it took in the field, but a 12 GB file from my laptop took less than a minute to transfer to the drive over USB 3.0. That's pretty quick. Both drives performed almost identically in terms of speed, which is to be expected. I was actually really pleased with how fast they are. That's one of the benefits of SSD, after all.
The Extreme 510
The main difference between the Extreme 500 and the 510 is that the 510 has been ruggedized. When you pick the drives up, the 510 doesn't feel decidedly tougher than the 500, with the only real tangible difference being the orange rubber bumper around the 510's enclosure.
I reluctantly poured a bottle of waver over the Extreme 510 to test its IP55 water and dust resistance and it seemed to survive just fine. It also comes with a metal clip so you can secure it inside your bag, which is a nice addition since I once had a portable hard drive fly out of my bag and onto the subway tracks, which wasn't fun.
What's Good?
Ultimately, there's a lot to like about both of these drives. They both run on power from the USB port, so there's no need for an external power supply (which is the kiss of death for portable drives in my opinion), and they're completely silent. I ran some heavy duty Lightroom editing on files living on the Extreme 510 for several hours and didn't notice it getting too hot, which I thought might be a concern.
They're small, light, and seem very durable.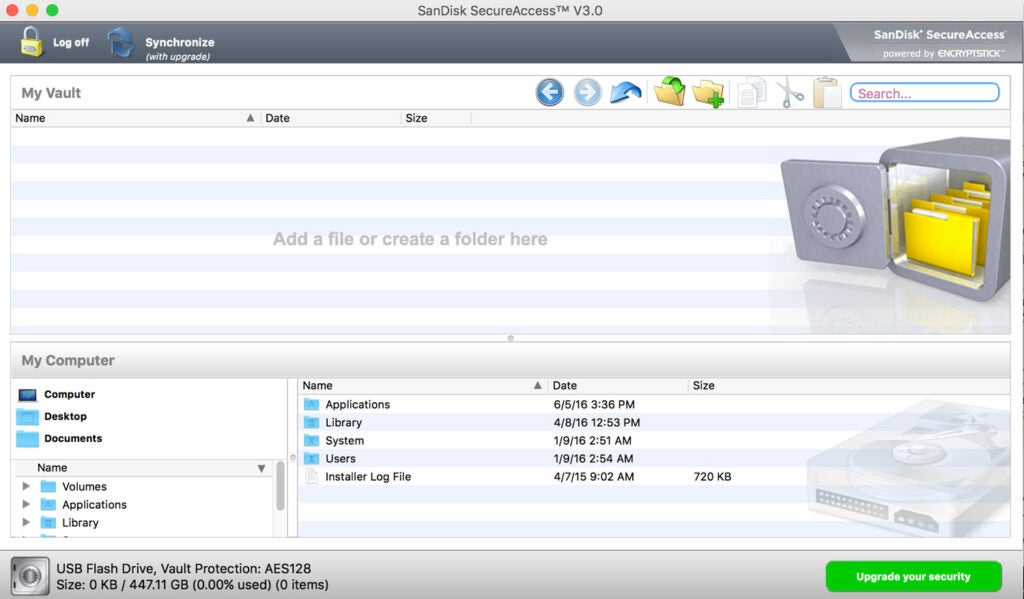 What's Not Good?
Right now, you can only go up to 480 GB of photography storage. The 500 is available in smaller configurations, but the 510 only comes in 480 GB. That's a lot, but it can also get filled up quickly if you're shooting a lot of high-res video, another application for which this thing is pretty useful.
All that speed also comes at a price with the 510 checking in at $249. The 480 GB Extreme 500 checks in a full $100 cheaper than its ruggedized cousin, which seems like a pretty big price gap, especially since the devices feel so physically similar when you're holding them. The security software that comes with the drive seems very thorough and secure, but it's also a bit cumbersome and a little clunky in the interface department. My data isn't so sensitive that I feel the need to encrypt it most times on a drive like this, especially if it's going to require navigating somewhat complex software.
Verdict
I first used an external flash memory device back when Samsung introduced their T1, and I'm glad to see that there are more options in the space now for photography storage. Both the 500 and the 510 performed excellently in our real-world test and I'm looking forward to trying them in the long run. I wish I could get a 1 TB version, or even bigger, but judging by the Samsung offerings in those capacities, it would likely drive up the price beyond practicality.
The $100 price difference between the Extreme 500 and the rugged Extreme 510 is something you'll have to decide upon yourself depending on your usage. I felt better using the rugged drive while balancing my laptop on my knee and dumping images from wedding, but if you're mostly just going back and forth from the coffee shop, the inherent ruggedness of SSD over hard drives will probably be plenty for your day-to-day work.
Buy the SanDisk Extreme 510 here
Buy the SanDisk Extreme 500 here