New Gear: Sandisk Extreme Pro SDHC UHS II Memory Card is World's Fastest SD Card
Sandisk's new memory cards are made to move massive amounts of data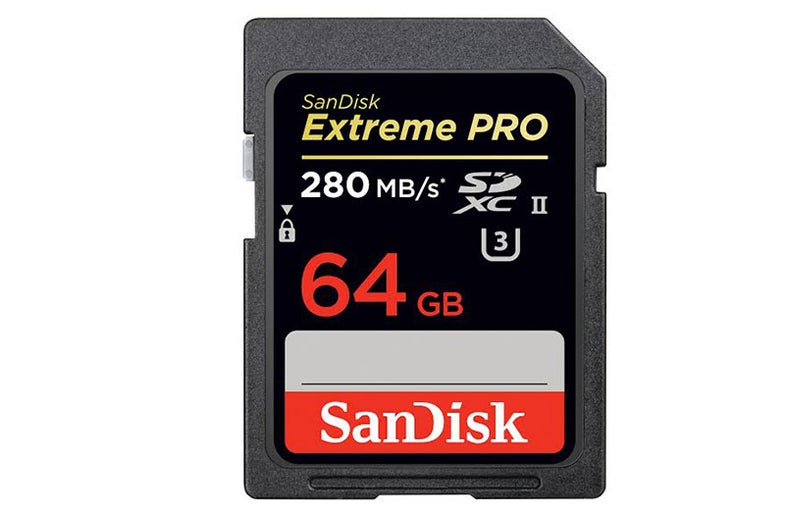 In case you didn't hear back at CES or see Panasonic's new GH4 camera, 4K video capture is coming and the prospect of all that data is making memory cards a little nervous. Sandisk's new Extreme Pro SDHC/SDXC UHS-II cards, however, are built for the rigors of Ultra-High-Definition recording.
The card itself is a UHS-II Speed Class 3 and has a maximum transfer speed of 280MB/s. Of course you'll likely never get that kind of speed in a real world situation, but that's the most common way of comparing cards. If you're shooting photos instead of video, the speed is capped at 250 MB/s.
Of course, the UHS-II classification means you'll need a compatible camera, and right now, the first camera to support it is the powerful little Fujifilm X-T1.

The cards will be available in April. 16 GB will cost you $119, while the 64 GB cards will run you $299. There's also a new card reader in the Extreme Pro SDHC SDXC UHS-II Card Reader, which will also be available in April for $50. It will help take advantage of that high read/write speed even when the card is out of the camera.
it really is pretty impressive how fast memory cards are adapting to accommodate all the data we keep throwing at them. Just the other day, I came across a 64 MB (not GB) card in my office. I stuck it in a Canon 5D Mark III and crashed the whole thing. I remember paying full price for that card, too. Funny how things progress.