The Olympus Air A01 Smartphone Companion Camera Is Coming to the USA
Originally announced in Japan, Olympus's wireless camera comes to the States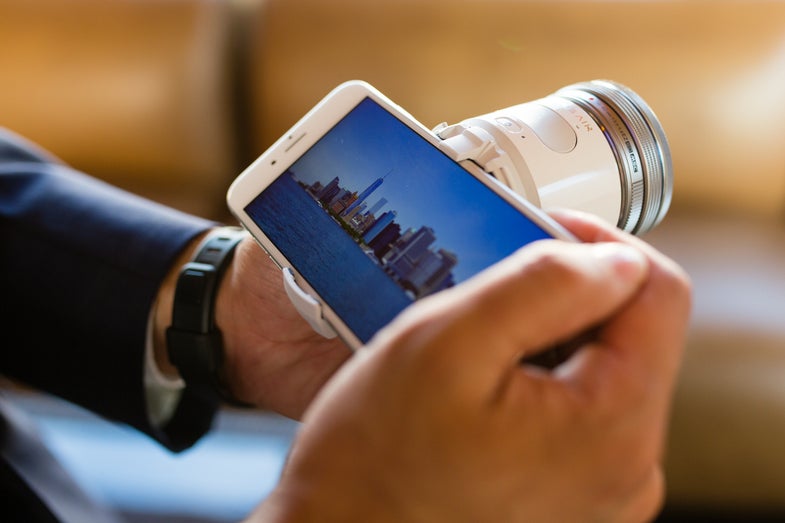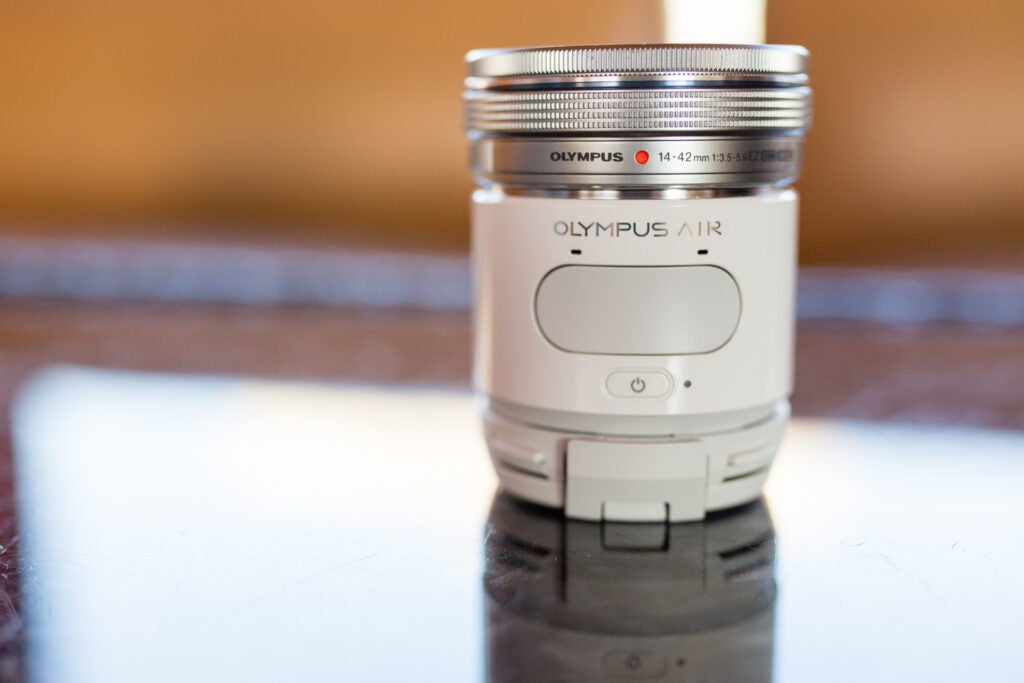 We first got a glimpse at Olympus's new smartphone-reliant Air camera back in February but now it's officially making the trip into the US market as the Olympus Air A01.
The barrel-shaped camera has a 16-megapixel Micro Four Thirds sensor inside with a standard Olympus lens mount on the front. Rather than using a typical body with a viewings screen, the camera connects via Wifi to a smartphone or tablet device for controlling the camera, composing the shots, and reviewing the results.
In terms of pure camera chops, it's actually a pretty capable little package. It has a TruePic VII image processor and includes raw capture and 10 FPS shooting. It has a maximum shutter speed of 1/16,000 sec and captures 1080p video, which rounds out a spec sheet on par with many other full-fledged mirrorless cameras.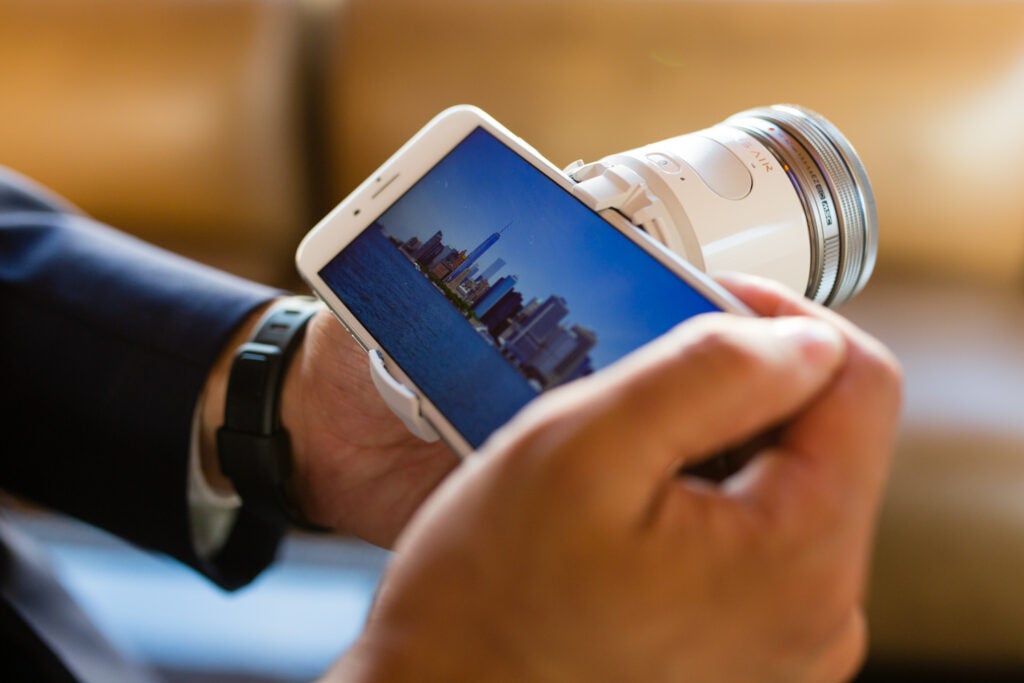 The controls will be handled by a new app called OA.Central for Olympus Air. In addition to reviewing photos, it will also instantly transfer images to social networks (if you want) and back them up on Amazon Cloud Drive.
The camera actually has a fairly intuitive clip system to hold the camera in place, which makes the experience like shooting with a dedicated camera.
If you want more info, you can check out our initial announcement post from February. But, you can expect the A01 to cost $299 for the body alone (if you're already bought into the Olympus M43 system), or $499 when paired with the 14-42mm kit zoom lens.
That makes it the same price as the new smartphone companion camera from DXO which has a built-in, fixed lens.
It will be interesting to see if Sony has any updates for their QX-series camera as a response to this new surge in the segment. It will also be interesting to see if this concept catches on with consumers the way manufacturers seem to be hoping it will.