The Peak Design Micro Clutch makes it easier to hold your camera
The Micro Clutch is a minimalist hand strap to make carrying your camera easier and more comfortable.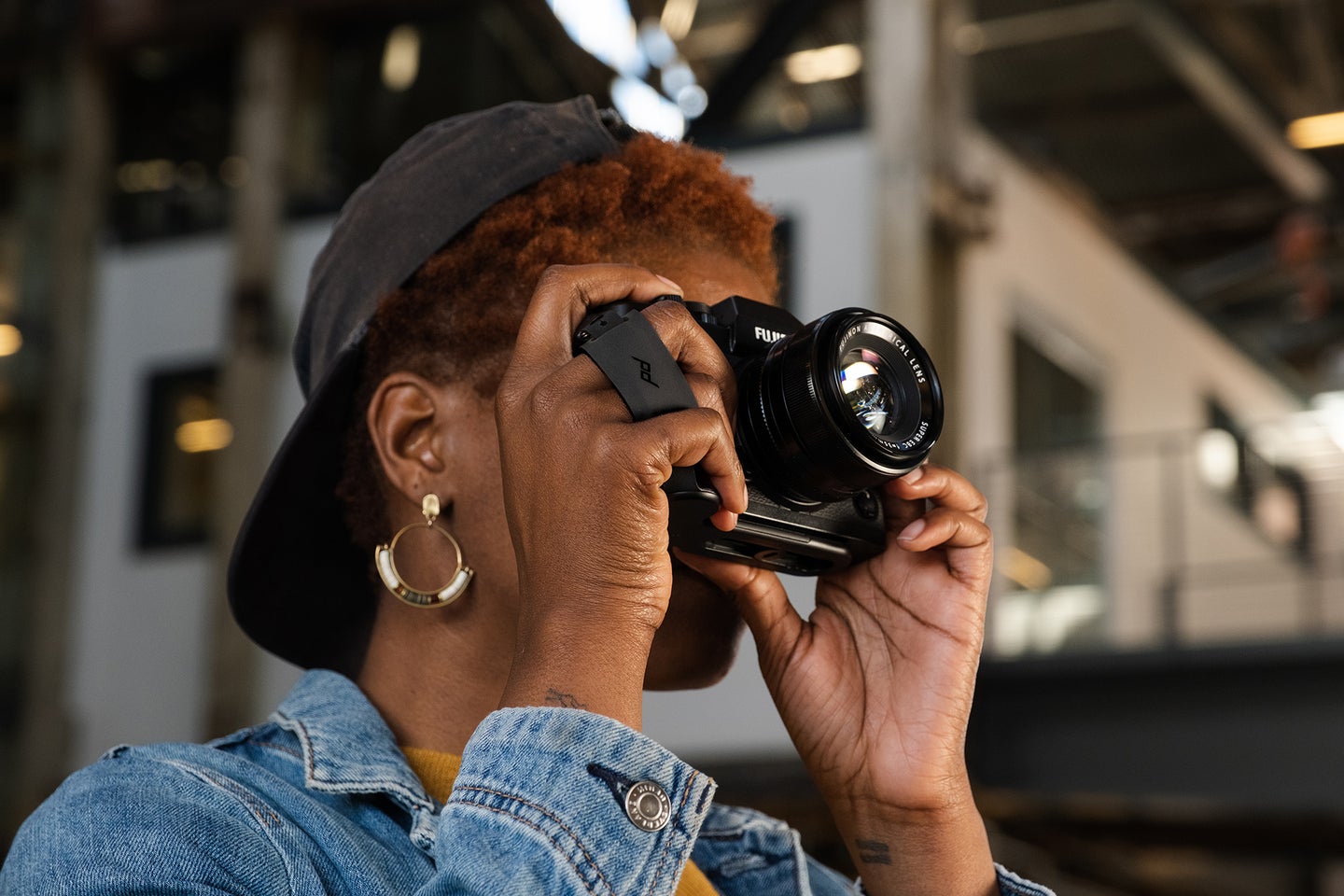 Peak Design is a fairly unique company in how they release new gear. Since the company's beginning, it has launched new products through crowdfunding. It explains that the crowdfunding method of funding allows the company to "take risks, prioritize innovation, speak honestly, and shun tradition." The process has resulted in some fantastic gear over the years, including our favorite travel tripod, a variety of excellent bags, and plenty of smartphone accessories. And now, it has launched its 11th Kickstarter for its latest product offering, the Peak Design Micro Clutch.
What is the Peak Design Micro Clutch?
The Micro Clutch is a simple, minimalist hand strap that Peak Design created specifically for mirrorless cameras. Since many (not all) mirrorless cameras are quite a bit smaller than their DSLR counterparts, they sometimes provide a less secure and often less comfortable grip. The Micro Clutch aims to improve that, giving you a more stable and secure hold on your expensive camera.
If you are familiar with Peak Design gear, you may already know of the original Clutch. While they serve the same function, the original Clutch is a larger hand strap intended for bulkier DSLR cameras. The Micro Clutch utilizes a much more minimal design to better fit the smaller design of mirrorless cameras. It's also more low-profile, making it easier to leave on the camera and still pop it in a camera bag.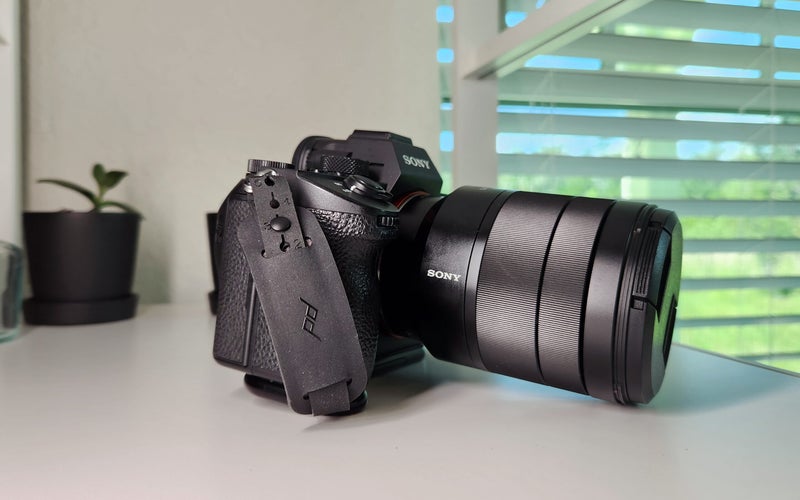 Peak Design Micro Clutch details
The Micro Clutch is comprised of a recycled aluminum base plate with a sliding screw slot. It features a cleverly hidden adjustment tool, so you can loosen the base plate and access the battery door without needing to keep any extra tools on hand. It also means that you won't need to fumble around in your camera bag looking for a special tool if you're on location and need to swap batteries.
The hand pad is made of stitchless hypalon and is connected to the base plate with a rotating pivot point. The other end of the strap goes through the split ring, where you would attach a camera strap. The length is very adjustable, so you can fit the strap to your hand and shooting style. And there's an extra attachment point on the baseplate where you can girth hitch Peak Design's Anchor Connectors, allowing you to have a camera strap attached at the same time. It also comes with an Arca tripod plate, so you can use your camera on a Peak Design tripod without removing the base plate.
First impressions of the Peak Design Micro Clutch
I was sent a Micro Clutch by Peak Design a few weeks early to review, and though I haven't had any long days out shooting yet, I've been really happy with it. It feels comfortable on the hand and provides ample adjustability, so you can easily tailor it to your hand size and shooting style. And it looks nice and discreet on the camera, which I appreciate. We'll work on a full review down the line but are pleased with it thus far.

Pricing & availability
The Micro Clutch is available in either an "L" style base plate for cameras with a built-in grip or an "I" base plate for straight bodies. The Kickstarter for both versions begins today and runs through June 8th. The presale price through the Kickstart campaign is $50.00, offering you 23 percent off the full-price MSRP of $64.95. And you can even add other Peak Design products for up to 50 percent off through the Kickstarter as well. For those who don't want to deal with a Kickstarter, it will be available for purchase in early July.