OWC announces 1TB and 2TB high-performance CFexpress cards
The OWC Atlas Ultra cards are extremely fast and reliable.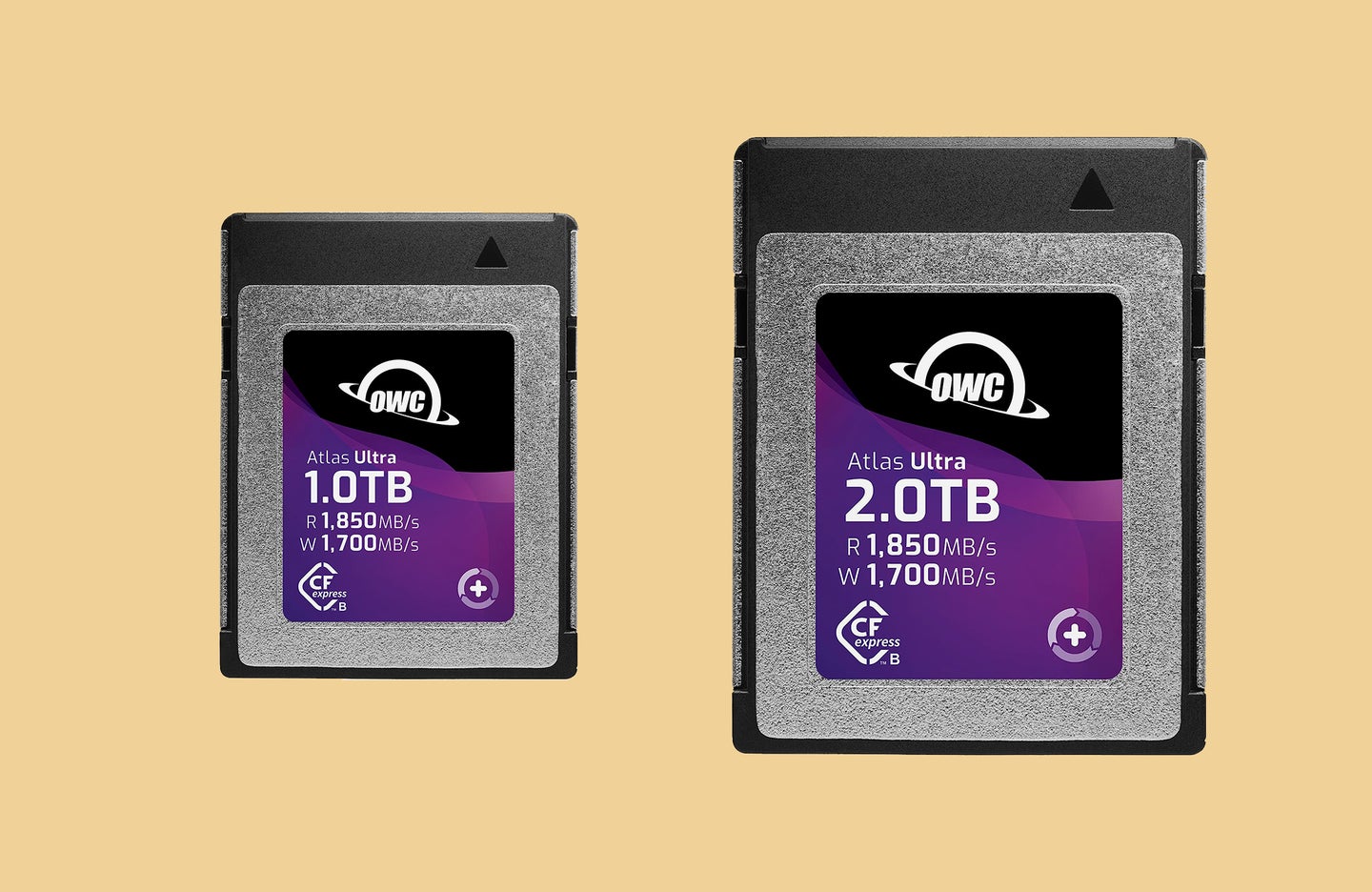 Other World Computer is best known for its computer peripherals, but it has recently jumped hard into the memory card world. Early last year the company launched its Atlas Pro Ultra CFexpress cards, which promised reliably fast speeds and rugged build. And now it has expanded the Atlas lineup with 1TB and 2TB Atlas Ultra CFexpress memory cards. OWC built these new high-performance cards for cinema cameras and as a result, they are capable of capturing up to 8K raw videos. Here's what we know about the new CFexpress cards from OWC.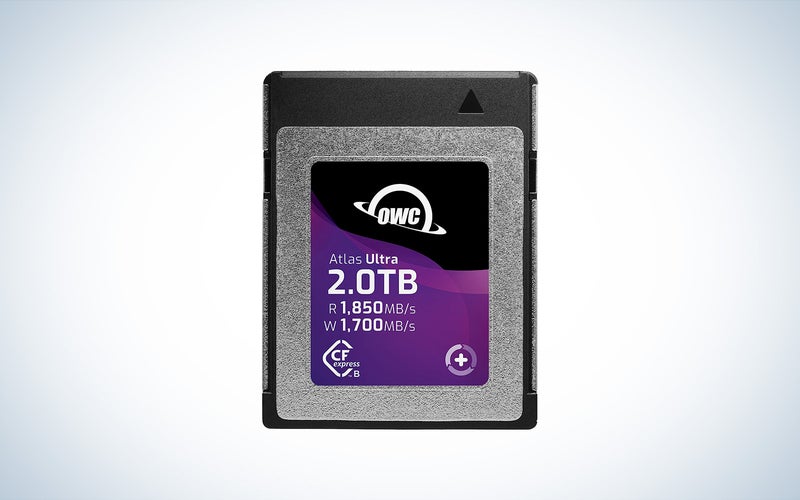 OWC Atlas Ultra memory cards
The Atlas Ultra line of CFexpress cards already included 165GB, 325GB, and 650GB capacities. But given the high-performance capabilities of these cards, and how OWC tailored them to professionals, it makes sense that OWC would offer higher capacity versions. Like the other cards in the lineup, the 1TB and 2TB Atlas Ultra CFexpress Type B cards will offer minimum sustained write speeds of 1500MB/s. They will also provide a max write speed of 1700MB/s and a max read speed of 1850MB/s.
The fast speeds and large capacity make them compatible with cameras that are capable of outputting high bitrate, raw 8K video. That includes data-hungry high-end cinema cameras such as the RED V-Raptor/XL and Komodo-X. And they will be able to keep up with the lightning fast burst rates of flagship mirrorless cameras like the Nikon Z8 and Z9 and Canon R5C.
The OWC Atlas cards aren't just fast. They are also extremely rugged and durable. They are impact, bend, shock, ESD, UV ray, and x-ray resistant. And they come backed by a three year warranty.
Pricing & availability
The OWC Atlas Ultra CFexpress Type B memory cards in 1TB and 2TB capacities are available now for $579.99 and $999.99, respectively.
OWC Atlas Ecosystem
OWC says that "new capacity points complete a full ecosystem of cards, readers, and software." It wanted to do more than just create cards, instead considering the entire process. As a result, the company also makes bus-powered portable memory card readers and docking stations with card readers that allow you to take full advantage of your card's speed.
The Atlas Ecosystem also includes the OWC Innergize software. This software monitors the health of your cards so that you are less likely to have one fail mid shoot with no warning. It also enables firmware updates so ensure the cards work with future cameras, and performs card sanitization to prevent any dropped frames when shooting video or burst photos.