Nikon Z8 mirrorless camera review: Smaller, faster, cheaper, better
The Nikon Z8 offers Z9 performance in a smaller, cheaper body.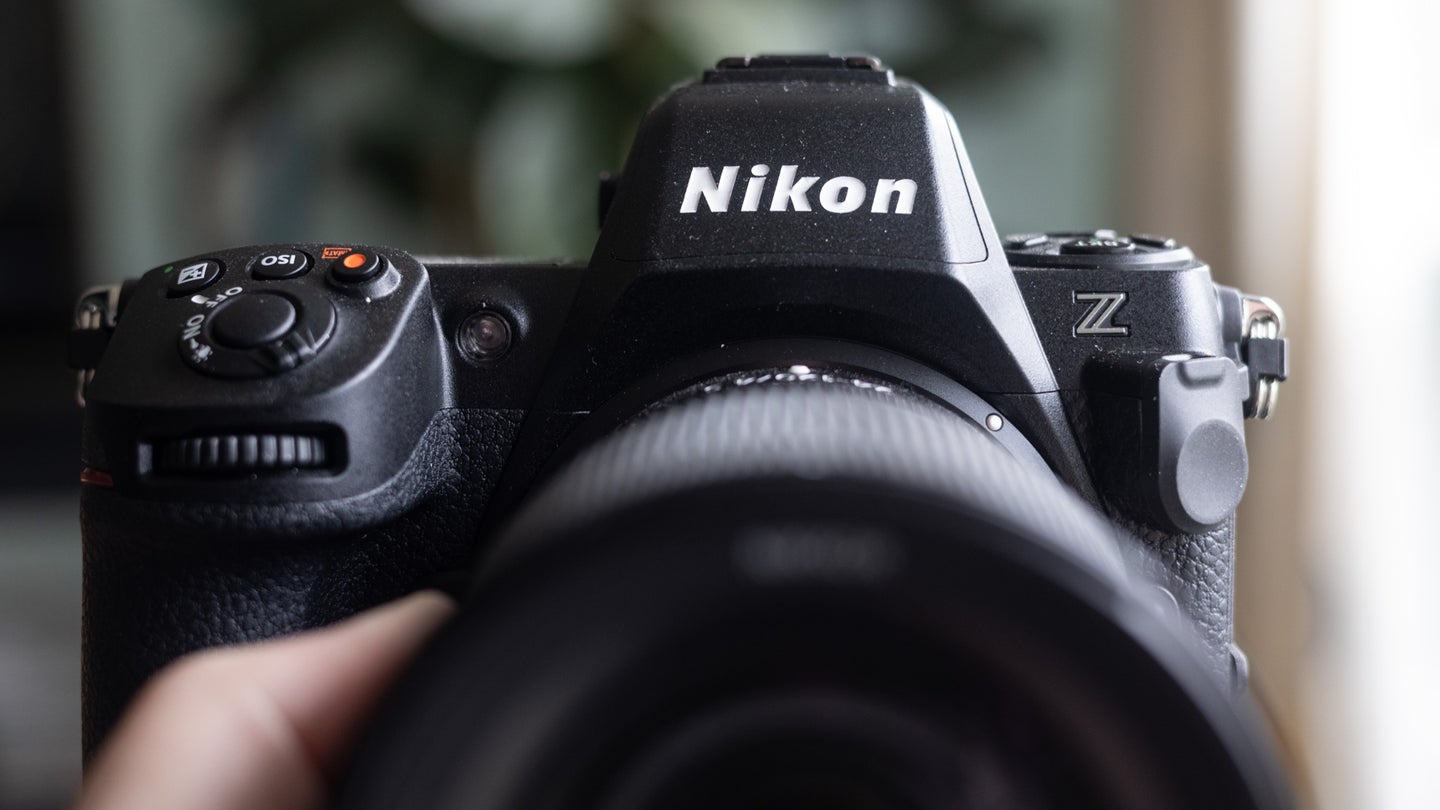 We may earn revenue from the products available on this page and participate in affiliate programs. Learn more ›
I'm hard-pressed to think of a photographic situation where the Nikon Z8 wouldn't feel right at home. It's super-fast sensor and fully electronic shutter can crank out full-resolution images at faster-than-video speeds for shooting action and sports. Its 45.7-megapixel sensor offers enough resolution even for large prints meant to hang in a gallery. And its standard-sized body makes it easy to handhold and lug around. For the Z8, Nikon essentially shrunk down its superb Z9 flagship, knocked $1,500 off the price, and told content creators to go shoot….whatever. This is a truly impressive camera–as long as you're willing to put in the work to learn its intricacies. 
Specs
45.7 effective megapixel stacked, full-frame CMOS sensor
No mechanical shutter
5-axis in-body image stabilization
ISO range: 64 to 25,600 (Extended: 32 to 102,400)
20 fps full-res raw, 30 fps full-res jpeg (unlimited), 60 fps at 19 megapixels, and 120 fps at 11 megapixels
Video recording up to 8K with several high-end 4K recording formats
Two memory card slots: CFexpress Type B / XQD and SD/SDHC/SDXC (UHS-II), respectively
3.2-inch, 4-axis tilting LCD touchscreen display
3,690,000-dot viewfinder with 0.8x magnification
Weight: two pounds
Pros
Exceptionally fast in just about every way
Excellent overall image quality, even at high ISO
Very solid dynamic range
Tons of customization options
Most of the Z9 functionality in a smaller, cheaper camera
Comfortable to hold and operate
Solid viewfinder
Stacked sensor offers super-fast readout
Cons
Battery life is just OK
There's a learning curve if you want to get the most out of it
AF is good, but still lags behind Canon and Sony in some aspects
Nikon Z8 design and build
This camera feels like a DSLR. If you were used to shooting with a Nikon D850, then the Z8 will absolutely feel like home when you pick it up. Despite the Z8's massive power, it's considerably smaller and lighter than both the Z9 and the D850 that came before it. That's impressive. The grip is chunky, which is good because the camera is littered with buttons. It eschews a mode dial in typical Nikon fashion and instead relies on button clusters. If you're already well-versed in Nikon layouts and button functions, the Z8 transition should be simple. If you're coming from a much older camera or a different system completely, you'll probably want to spend some time with the manual. 
This is a near-flagship camera for Nikon, so it's predictably tough. The magnesium alloy body is sturdy and weather sealed, so it can withstand moisture, dust, minor impacts, and even temperatures down to 14 degrees F. Plus, without a mechanical shutter, it's missing one of the parts that typically breaks or dies first on many other cameras. That's a durability win. 
Handling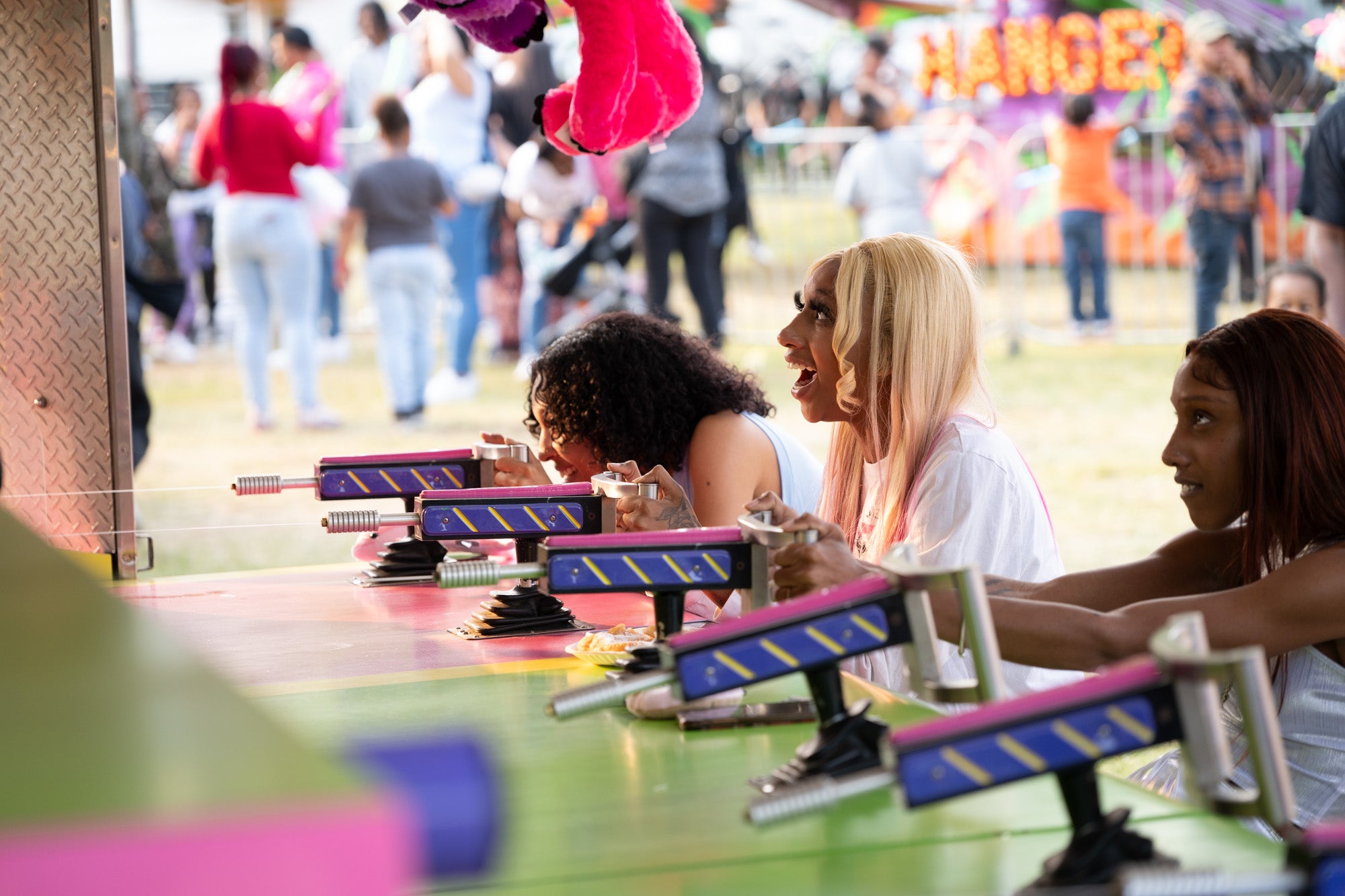 I like to start with a camera set up just the way it is out of the box. The back of the camera sports 11 buttons, a dial, a joystick that presses like a button, a switch (for swapping between video and still mode), and a D-pad. Three more buttons sit next to the shutter button, and the left shoulder sports another four buttons. In short: It has a lot of buttons.
After a few weeks of shooting with the Nikon Z8, I found myself mostly satisfied with the stock button configuration in most shooting situations. I shoot one-handed a lot, and the layout isn't overly friendly to that kind of shooting. Even though the Z9 is bigger and heavier, I found the integrated grip made it easier to balance the camera when shooting one-handed because it could rest against the bottom of my hand. That's an edge case, though. In most shooting situations, it's very clear that Nikon has spent a ton of time honing this layout.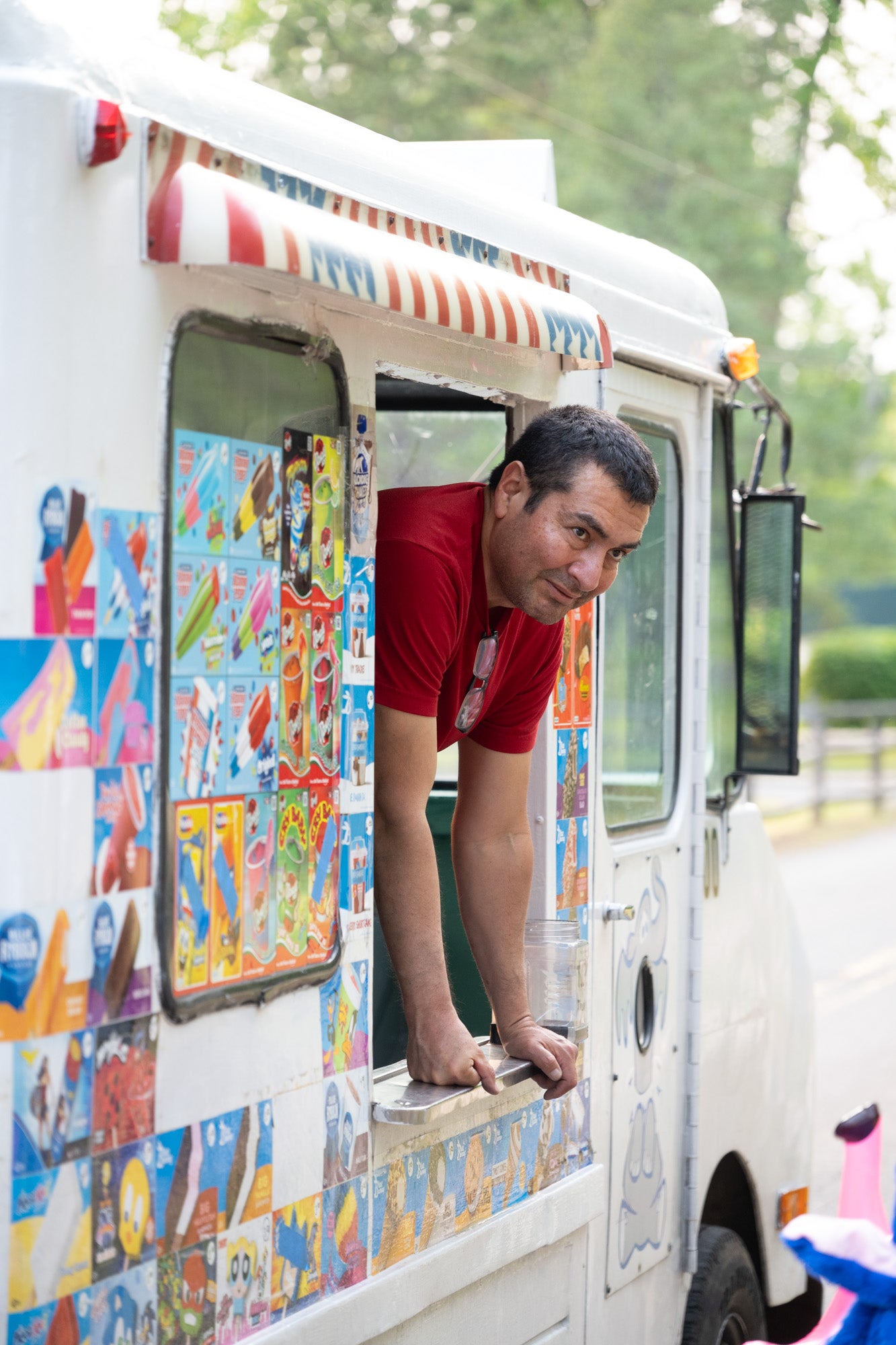 The joystick is easy to reach and very responsive. The front and rear dials provide a nice, sturdy click that's difficult to activate accidentally. The small display on the top of the camera is also clear and easy to read, which is a nice touch. 
This feels like a pro camera because it is. But you can also mostly ignore all those buttons if you prefer and shoot in the most basic modes. You won't be getting the most out of the camera, but you'll get great images. If that's your approach, however, something more basic will probably better suit your needs and save you some cash along the way. 
The lack of a mechanical shutter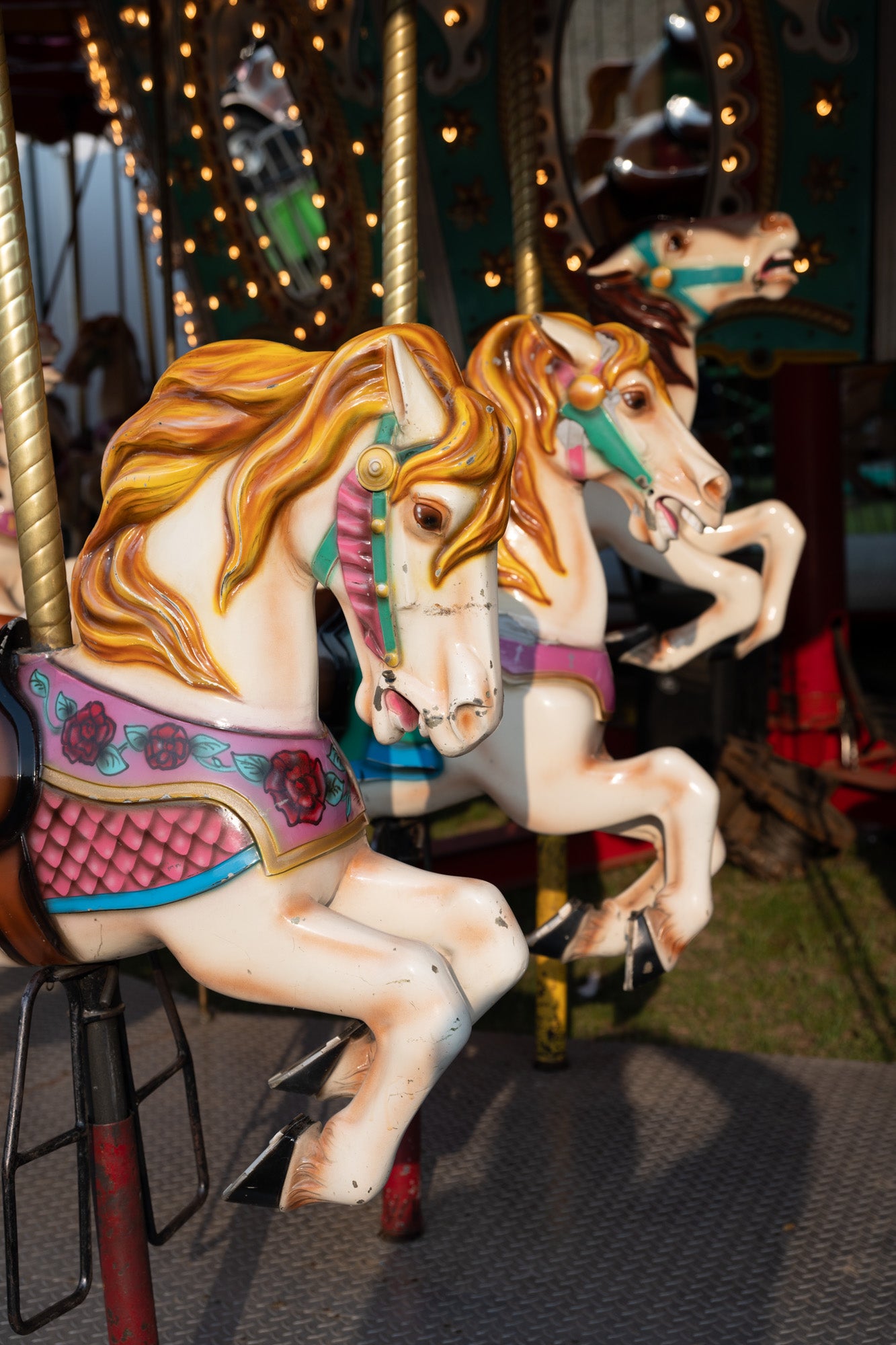 While the mechanical shutter is slowly going the way of the mirror box found inside DSLRs, I do still miss the tactile response it gives when you take a photo. There are some instances with the Z8 where I wasn't sure if I was taking photos. And even if I knew I was, I wasn't sure how fast I was taking them. Admittedly, this is not a fault as much as something I really need to get used to. And while the Z8 felt totally natural in every respect by the end of my review period, the silent shutter still seems a little weird. 
That said, Nikon has released custom shutter sounds for the Z9, and you can enable a shutter sound on the Z8 to indicate a capture. This is a feature, not a bug, but it may take you a little while to wrap your head around it, especially if you're coming from a DSLR like the D850, which slapped heartily with each frame.
Burst shooting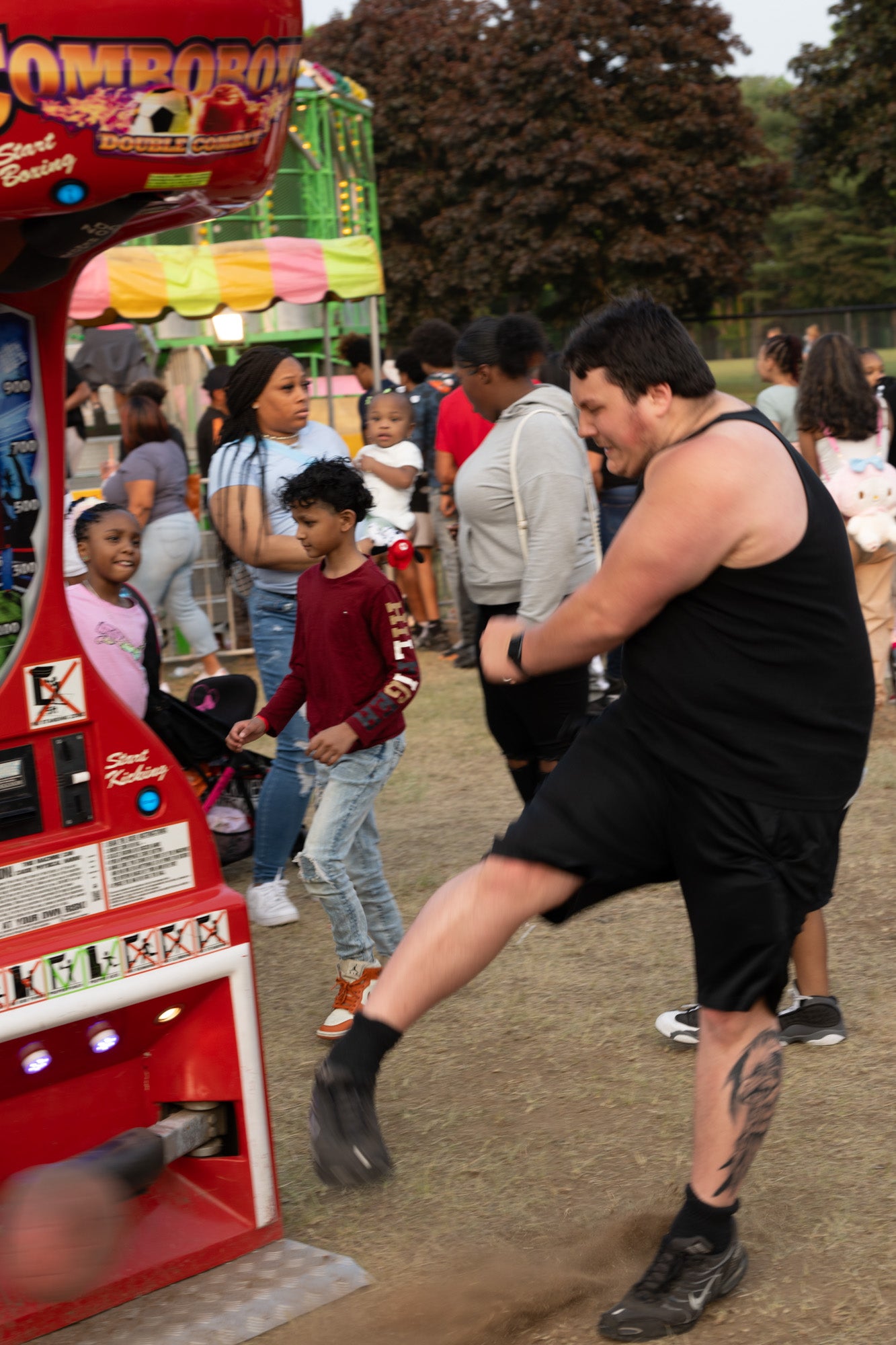 The stacked sensor inside the camera has computing hardware baked directly into it, which enables its somewhat ridiculous speed. It can capture 20 fps at full-res in raw format until the buffer is full. Then it slows down. If you're shooting jpeg, you can get 30 fps until the card is full. Reduce the resolution down to 19 megapixels, and it will do 60 fps. Go all the way down to 11-megapixel jpegs, and it can churn out up to 120 fps. 
I tried all of these modes, and they really are impressive. I didn't get out a stopwatch to get a super-specific count, but the Z8 is ultimately faster than the vast majority of people even need. You can't really comprehend how fast a 120 fps burst rate is until you're sitting there in Lightroom looking at an impossible number of pictures of your dog running across the yard. Each one is very slightly different than the one before it. The 30 fps mode is perhaps the most practical since many sports photographers shoot jpeg anyway for quick delivery and simple editing. The Z8 makes speedy promises and delivers on them in the real world. 
Image quality
Like the Z9 before it, the Z8 delivers impeccable image quality. I only had access to the Z 24-120mm f/4 lens during my testing period, which meant I spent some considerable time in the higher ISO settings. In most situations, I could get perfectly usable images at ISO 6400, especially after applying some noise-reduction software. The 45.7-megapixel sensor provides ample image data so the files can survive denoising without losing too much fine detail.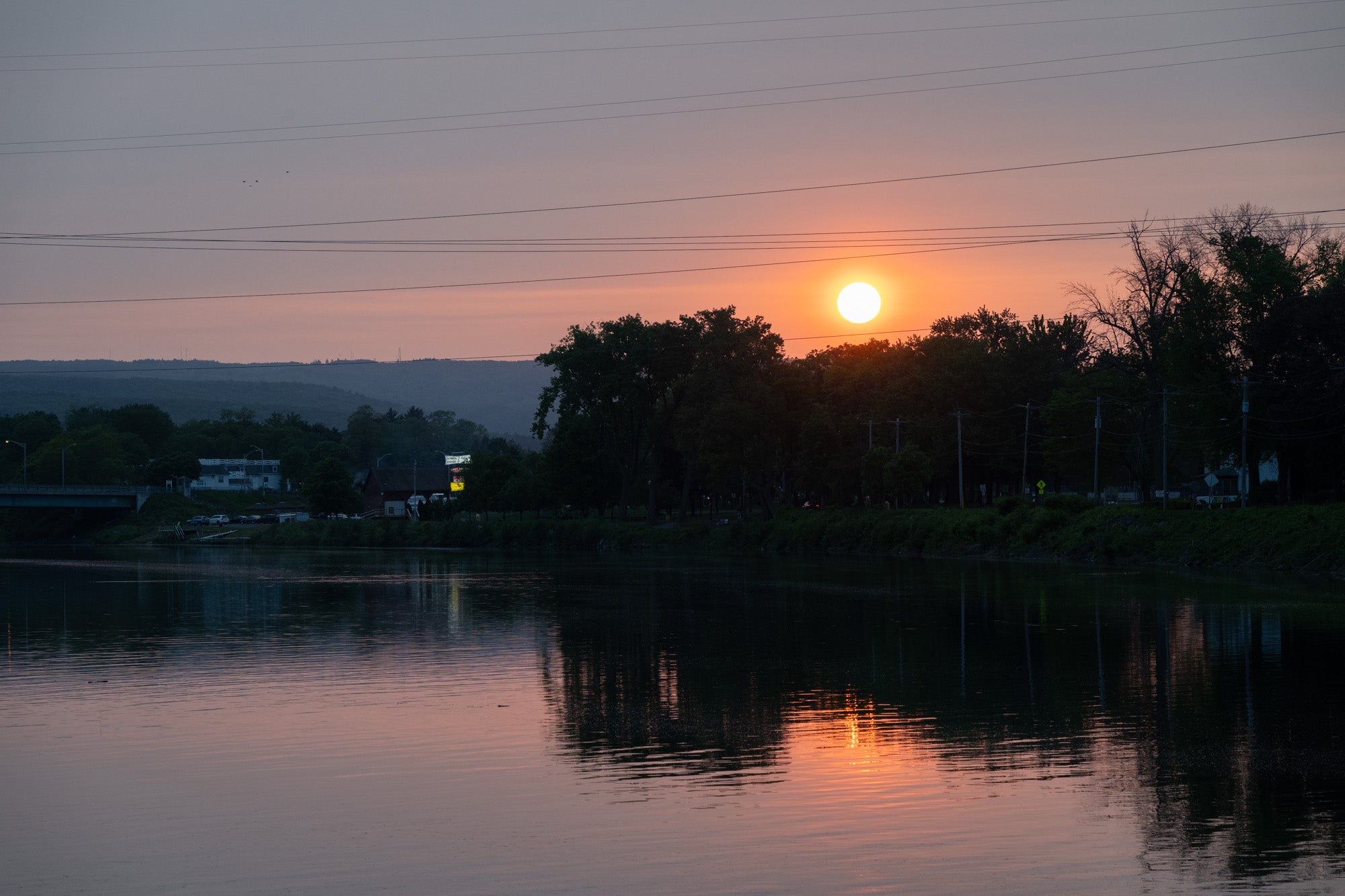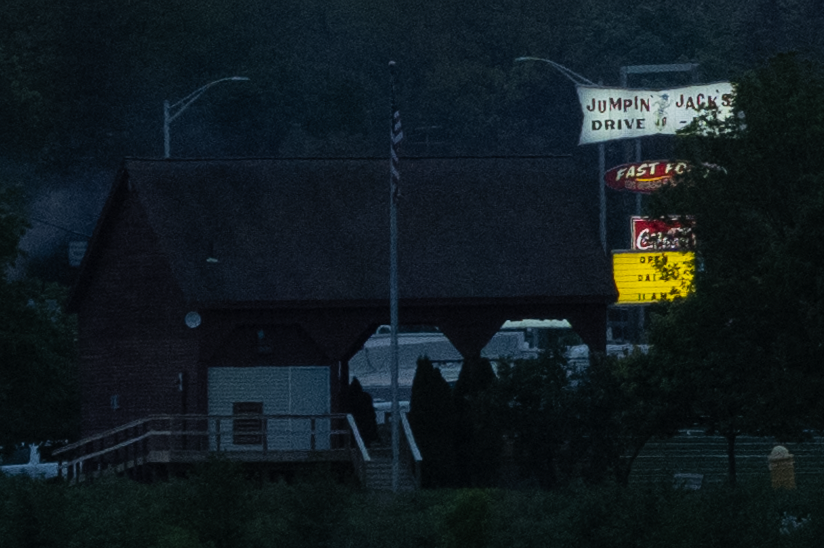 At higher ISOs and in particularly dark situations, images do start to look somewhat flat and lack contrast. That's fairly standard, but it's worth knowing so you can shoot for it. It's easily fixed in the edit with the 14-bit raw files. 
The overall look is very similar to what the Z9 spit out, which shouldn't come as much of a surprise considering how similar the hardware is. The files offer lots of latitude for pulling up shadows and bringing back seemingly blown skies. The camera really shines in contrasty situations if you expose for the highlights and bring up the shadows in post. The shadow areas in the raw files stand up well to tweaks in post.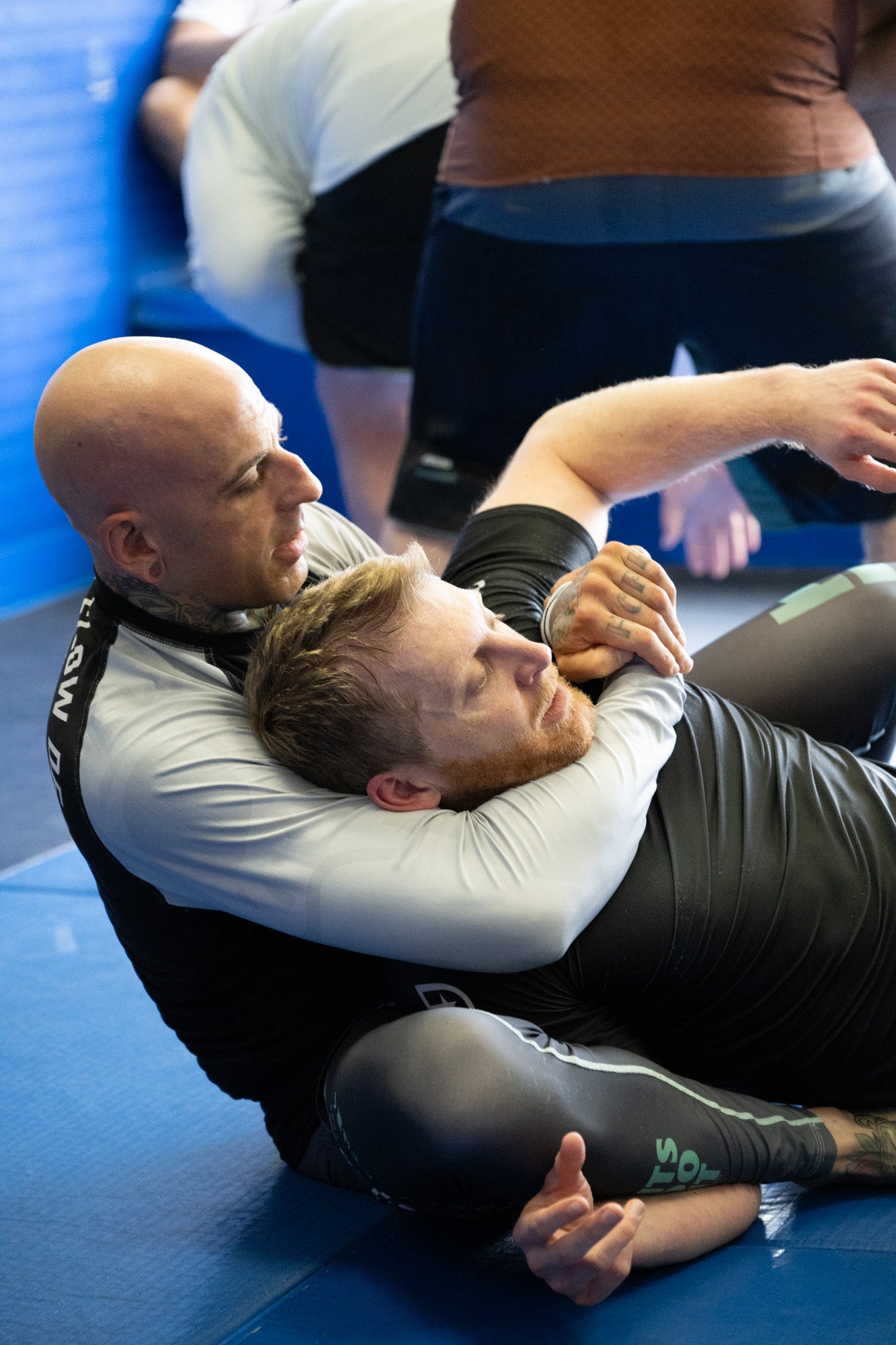 With 45.7-megapixels of resolution, the sensor also provides phenomenal detail. I shot an image across a lake that gave me a clear look at a sign that was too far away to read as clearly as it did in the picture. This sensor is truly amazing.
Autofocus performance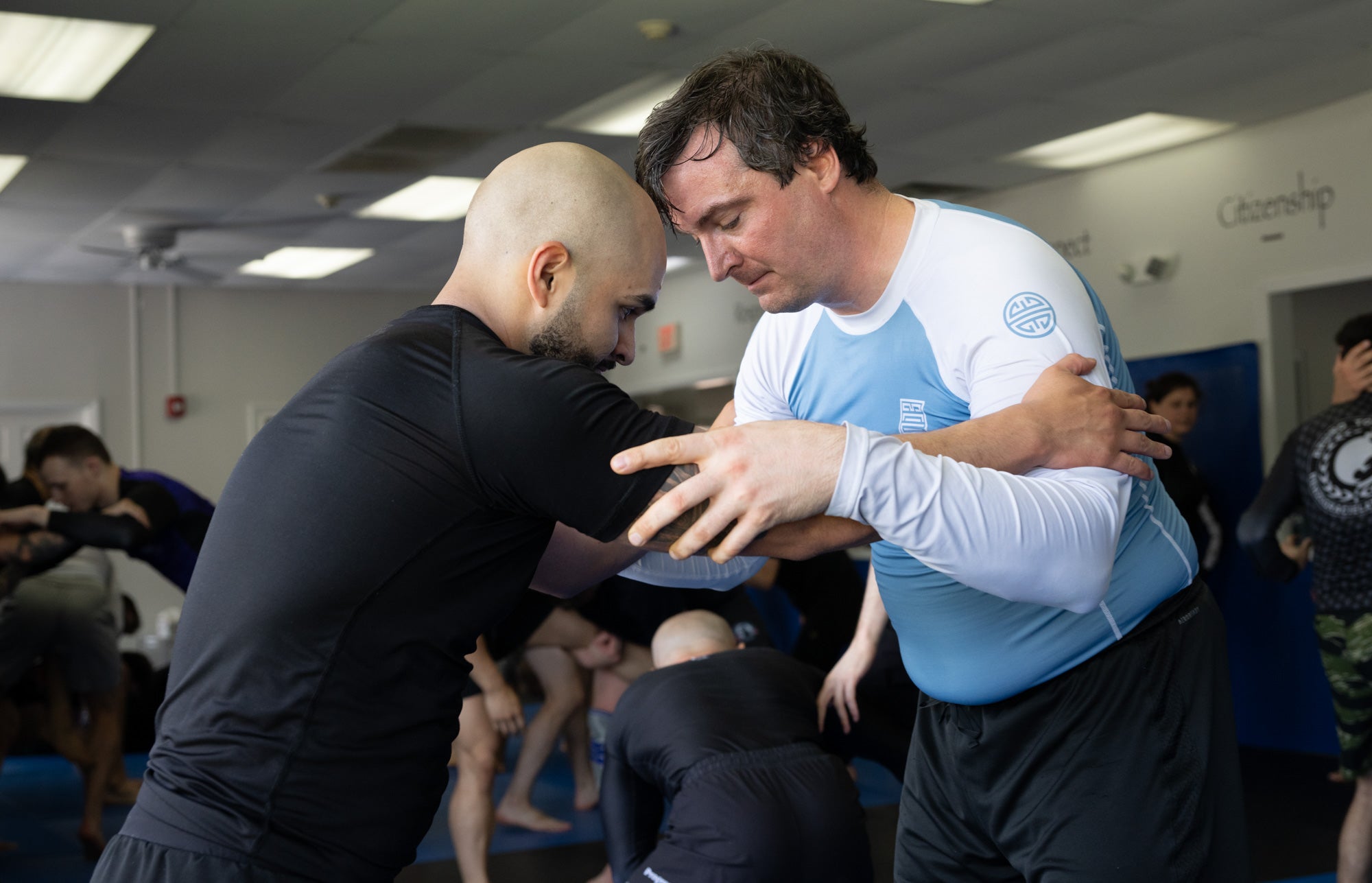 The Nikon Z8 is no slouch when it comes to autofocus. In fact, it beats out the Z9 in a few small ways, like total speed and tracking ability. Still, it lags slightly behind Sony and Canon, the latter of which I consider the gold standard of AF in modern mirrorless cameras. 
The Z8 has all the fancy object-tracking modes you'd expect from a camera at this level. It can detect people, animals, birds, vehicles, and more. It focuses extremely quickly, and the tracking locks on and holds on most of the time. Even with some tweaks, though, the AF system would want to switch subjects on me. With a large group of runners at a track meet, for instance, I'd want to make sure I pay attention to which runner the camera is locked onto. Once I had a little experience under my belt, it was mostly a non-issue. The differences between Nikon and Canon have shrunk, but they still exist.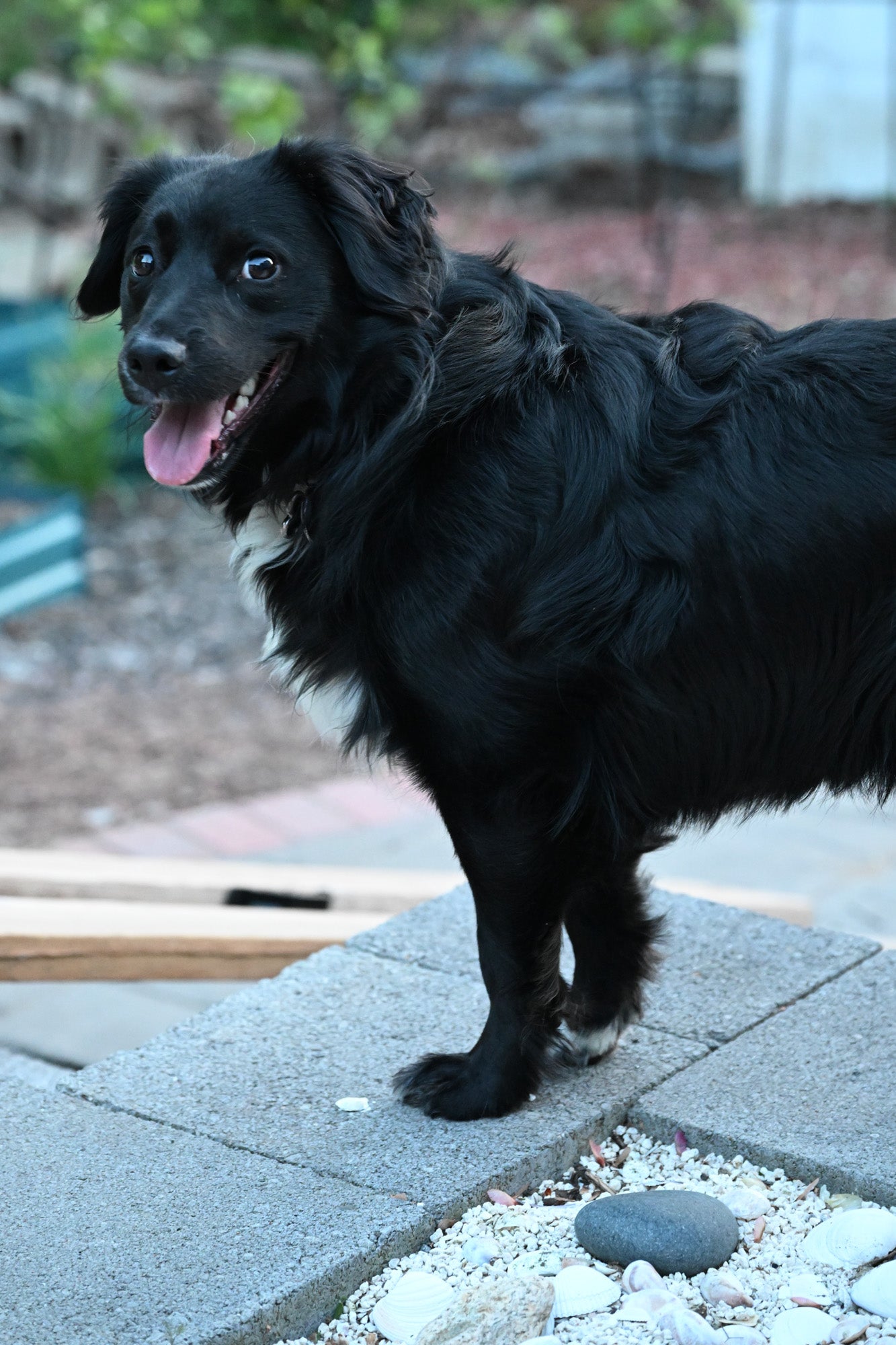 Once I got my AF process down with the Nikon (limited AF zone, tracking on, back-button activated), it was hard to miss a shot. The autofocus is snappy and accurate, with very solid tracking. Credit to Nikon for improving it.
Video features
I spent most of my review period evaluating the Z8's photographic chops, but the video capabilities here are also truly impressive. It can capture up to 8K resolution at 30 fps without an external recorder. More importantly, it has a number of advanced 4K shooting modes. It can pull down 4K UHD footage in H.265 4:2:2 10-Bit at up to 100 fps without the use of an external recorder. That's beastly.
It can also shoot 12-bit 8K raw and 4K UHD in ProRes 422 HQ 4:2:2 10-Bit up to 24 fps. Because the Z8 doesn't have a built-in grip like the Z9, it's much simpler to fit into a rig or other mirrorless-specific cinema gear. Plus, the Z8 has a secondary USB-C port in addition to its data port so it can charge while you work. That's extremely handy for video shooters or photographers who spend a lot of time away from their regular charging setup. 
Nikon Z8 vs. Nikon Z9
If you're trying to decide between the two, you'll really have to consider the edge cases. The Z8 is more than $1,000 cheaper, smaller, and lighter. Plus, it has a generally improved AF system. The Z9 has a few advantages, perhaps the biggest of which is its form factor. The much larger Z9 battery provides much more juice. The Z8's battery performance is OK, but it's not outstanding. Plus, the integrated vertical controls are really nice, especially if you're using large zoom lenses that balance much better against a bigger body. 
In reality, both cameras are absolute monsters. Plus, the Z9 now has a few extra tricks (including the awesome remote triggering system) that just arrived with its most recent firmware update. 
Conclusion
If you're a professional or advanced photographer who wants a camera that can handle literally any situation, then the Z8 is absolutely ready for the job. It's built incredibly tough, offers ample customization, provides plenty of megapixels, and sports an AF system that's capable of tracking super-fast subjects. It feels and performs like a piece of professional equipment. The Z9 was already great, and the Z8 is even better in many ways. That's something we love to hear, especially when the new model is cheaper than what came before. 
More sample images from the Nikon Z8