Nikon releases a budget-friendly, ultra-wide power zoom for DX cameras
The new Nikon lens is ideal for vloggers and content creators who don't want to spend a fortune on gear.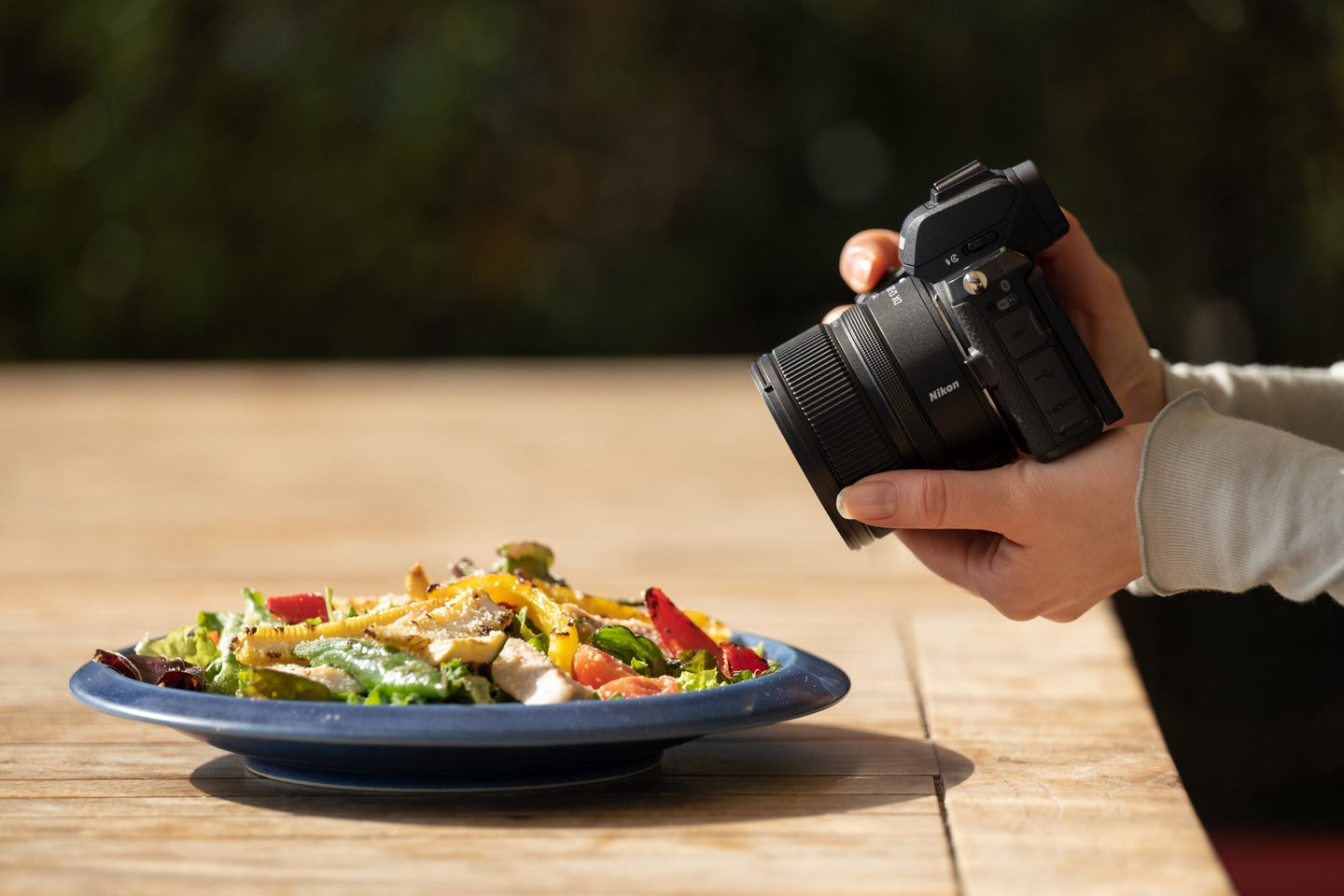 There have been quite a few announcements for APS-C gear for Nikon users so far this year, even including the first third-party options, three lenses from Sigma. Now, Nikon is expanding the options for its crop sensor cameras even more with the release of its widest DX-format lens for Z mount yet. The NIKKOR Z DX 12-28mm f/3.5-6.5 PZ VR lens will provide an angle of view equivalent to an 18-42mm lens on a full-frame camera. That's plenty wide for dramatic landscapes and documenting interiors, but the range also lends itself to portraiture, product shots, and plenty of other subjects. The lens also happens to be extremely compact, lightweight, and at $360, is quite budget-friendly. It seems like it will be a smart choice for vloggers and content creators who are just getting started.
NIKKOR Z DX 12-28mm f/3.5-6.5 PZ VR build
The new NIKKOR Z DX 12-28mm f/3.5-6.5 PZ VR is quite the compact lens, especially for an ultra-wide. It weighs just 7.3 ounces and measures only 2.8 x 2.5 inches. It should feel right at home on Nikon's APS-C cameras, such as the Nikon's Z fc. And the lightweight design will make it easier to hold out at arm's length, an ideal feature for vloggers.
Despite the budget price, Nikon says that the lens is weather-sealed, making it dust- and drip-resistant. It features 12 elements in 11 groups, including extra-low dispersion and aspherical elements to improve sharpness and reduce distortion. And it utilizes fully internal zoom and focus, which makes working on a gimbal much more simple.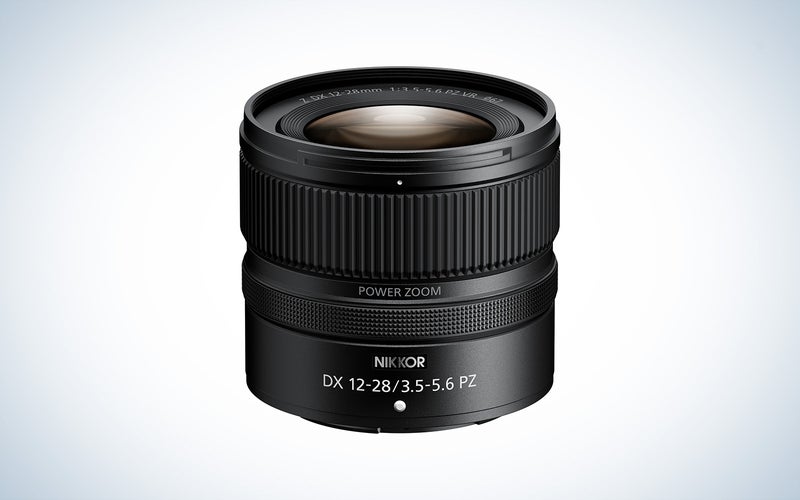 NIKKOR Z DX 12-28mm f/3.5-6.5 PZ VR features
Nikon designed the new 12-28mm f/3.5-6.5 PZ VR specifically with content creators in mind. It's surprisingly feature-rich for the price, making it easier to record videos no matter what your subject matter.
Power zoom
The NIKKOR Z DX 12-28mm f/3.5-6.5 PZ VR is the first power zoom lens for Nikon Z cameras. Power zoom lenses use an internal linear motor to adjust focal length. It's a video-centric feature that makes zooming more controllable and repeatable compared to rotating a ring on the lens. The power zoom on Nikon's 12-28mm allows you to change your focal length in quite a few ways. You can still use the control ring on the lens body, or you can zoom with the magnification buttons on certain Z cameras, the ML-L7 Bluetooth Remote (which comes with the Z 30 Creator's Accessory Kit), the SnapBridge app, or when using NX Tether software and the optional MC-N10 Remote Grip.
On top of plenty of different methods of controlling focal length, you also get more control over zoom speed. The 12-38mm offers 11 different power zoom speeds. You can adjust the speed from 0.55 to 36 seconds, giving you more creative control and allowing for more precise zoom adjustments. The zoom is silent as well, so it won't be a distraction in your videos.
Autofocus and vibration reduction
To assist handheld shooting, the NIKKOR Z DX 12-28mm f/3.5-6.5 PZ VR provides 4.5 stops of vibration reduction. That will not only make it easier to shoot in low-light conditions and still get sharp photos, but videos taken while walking will be smoother as well. You'll still want a gimbal for most handheld situations, but that vibration reduction will help.
Autofocus in the 12-28mm is powered by a stepping AF motor, which should result in smooth and silent autofocus. And it's fast enough that it works with Nikon's eye detection AF, helping to keep your subject in focus. Finally, the lens can focus as close as 7.5 inches. That will make showing off products much easier, especially with the wide angle of view that this lens provides.

Pricing & availability
The NIKKOR Z DX 12-28mm f/3.5-6.5 PZ VR is available for pre-order now for $359.95. It will begin shipping in May.