The GoPro Hero12 Black offers twice the run time and 5.3K HDR video
The latest GoPro isn't ground breaking, but it does offer a handful of exciting new features.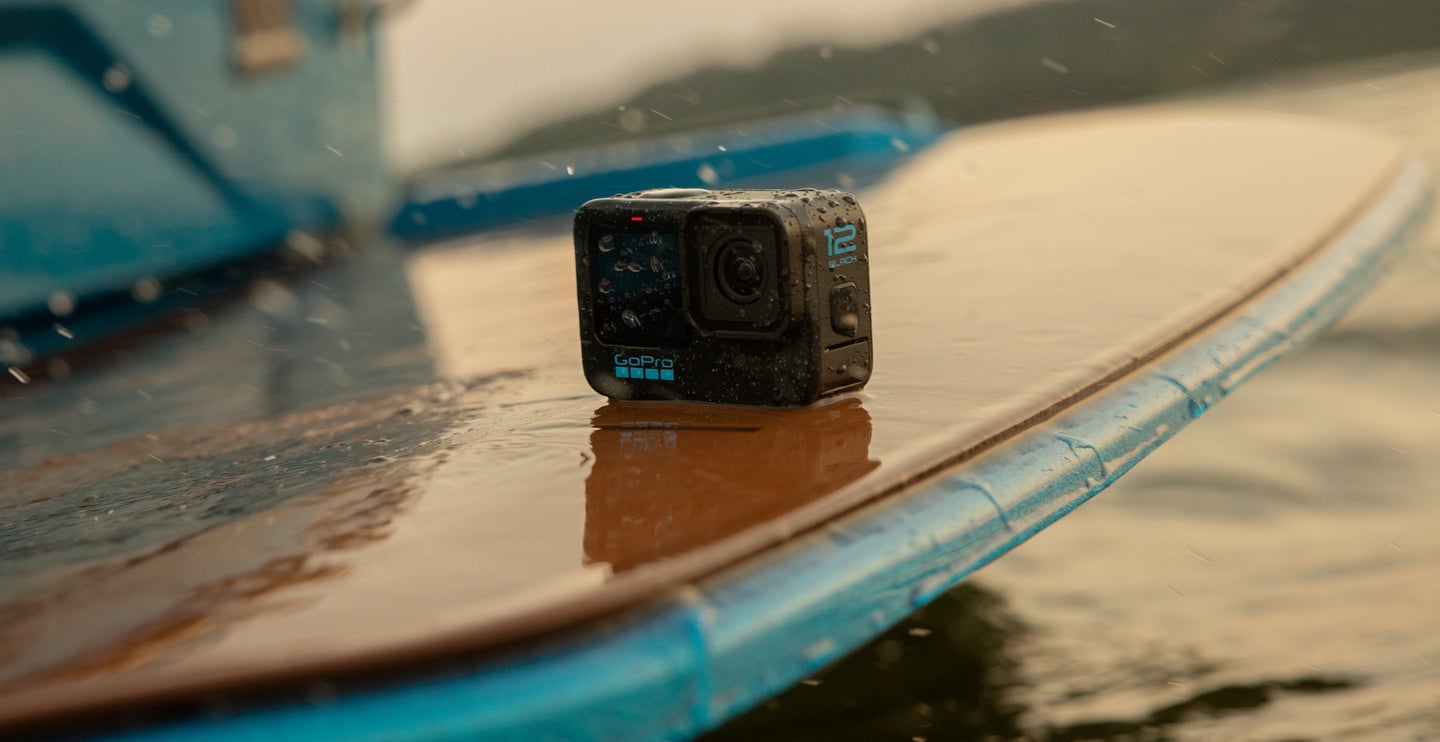 The latest GoPro camera is officially here. The list of updates may be relatively short compared to previous releases, but the GoPro Hero12 Black brings new and worthwhile features to the table. That includes double the run times, HDR video at 5.3K and 4K, and wireless timecode sync across an unlimited number of GoPro cameras. There's also a suite of upgrades ideal for content creators, such as 9:16 vertical video and wireless audio support. We're looking forward to testing one out soon, but here's what we know so far.
GoPro Hero12 Black at a glance
1/1.9-inch sensor enables more vertical video modes and aspect ratios
70 minutes of continuous recording at 5.3K 60p
HDR photos and video up to 5.3K or 4K
8x slo-mo in up to 2.7K
27-megapixel photos
GP-Log with available LUTs
Wireless audio support for Apple AirPods and other Bluetooth devices
HyperSmooth 6.0 stabilization
Timecode sync with unlimited GoPro cameras
1/4-20 mounting allows the use of standard camera mounts and accessories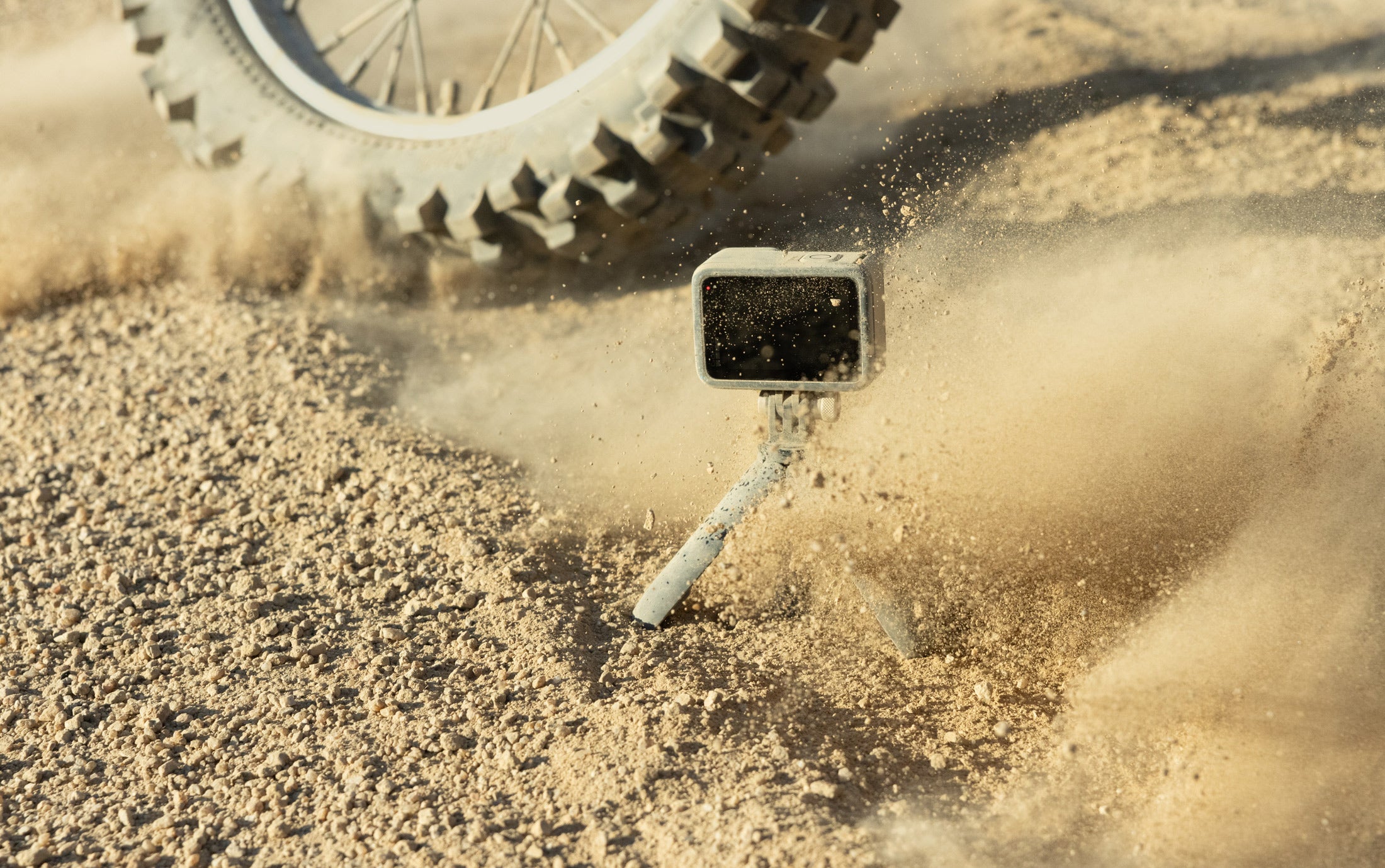 GoPro Hero12 Black details
The guts of the new GoPro Hero12 remain very similar to the Hero11. It uses the same 1/1.9-inch sensor found in the previous model, and the camera bodies are exactly the same size. The screens, ports, and buttons all remain the same. You will be able to take advantage of the new 1/4-20 mounting threads on the mounting fingers, which make the camera compatible with standard camera mounts, tripods, and accessories. The only real change look-wise is the blue flecks mixed into the camera body.
Video upgrades
Where the majority of the upgrades come into play is in regards to video recording. Most noteworthy is the 2x run times. GoPro says this is the result of a redesigned and "dramatically improved power management system." It will enable 70 minutes of continuous recording at 5.3K 60p, the highest settings on the camera. If you lower the quality, those times get even longer, such as over 95 minutes at 5.3K 30p and over 155 minutes of continuous recording at 1080p 30p. All of those times account for HyperSmooth 6.0 use as well.
The Hero12 will also offer HDR photos and videos up to 5.3K. Another plus for those who want full creative control over their videos is the ability to use GP-Log with available LUTs (Lookup Tables, which are like filters for video applications). And GoPro has once again improved its already outstanding stabilization to HyperSmooth 6.0. The new version of stabilization smooths out videos with minimal cropping and enables 360-degree horizon-leveling.
One plus to the large sensor found in the Hero11 and Hero12 is better vertical video capabilities. GoPro has expanded that in the Hero12 with the Vertical Capture Mode. It enables a 9:16 aspect ratio for 4K video when the camera is mounted horizontally.
Additional new features
Those who use the GoPro for recording audio as well will greatly appreciate the added Bluetooth wireless audio support. This makes the Hero12 compatible with Apple AirPods, earbuds, headphones, and microphones. It will be a big asset for vloggers and scene narration, but also allows you to use the camera's voice commands from a distance.
If you are creating content with multiple GoPros in order to record different angles, the wireless timecode sync will come in handy. It works with an unlimited number of GoPro Hero12 cameras and makes the editing process much easier. And GoPro says that there is now optimized encoding for smaller file sizes without any reduction to quality.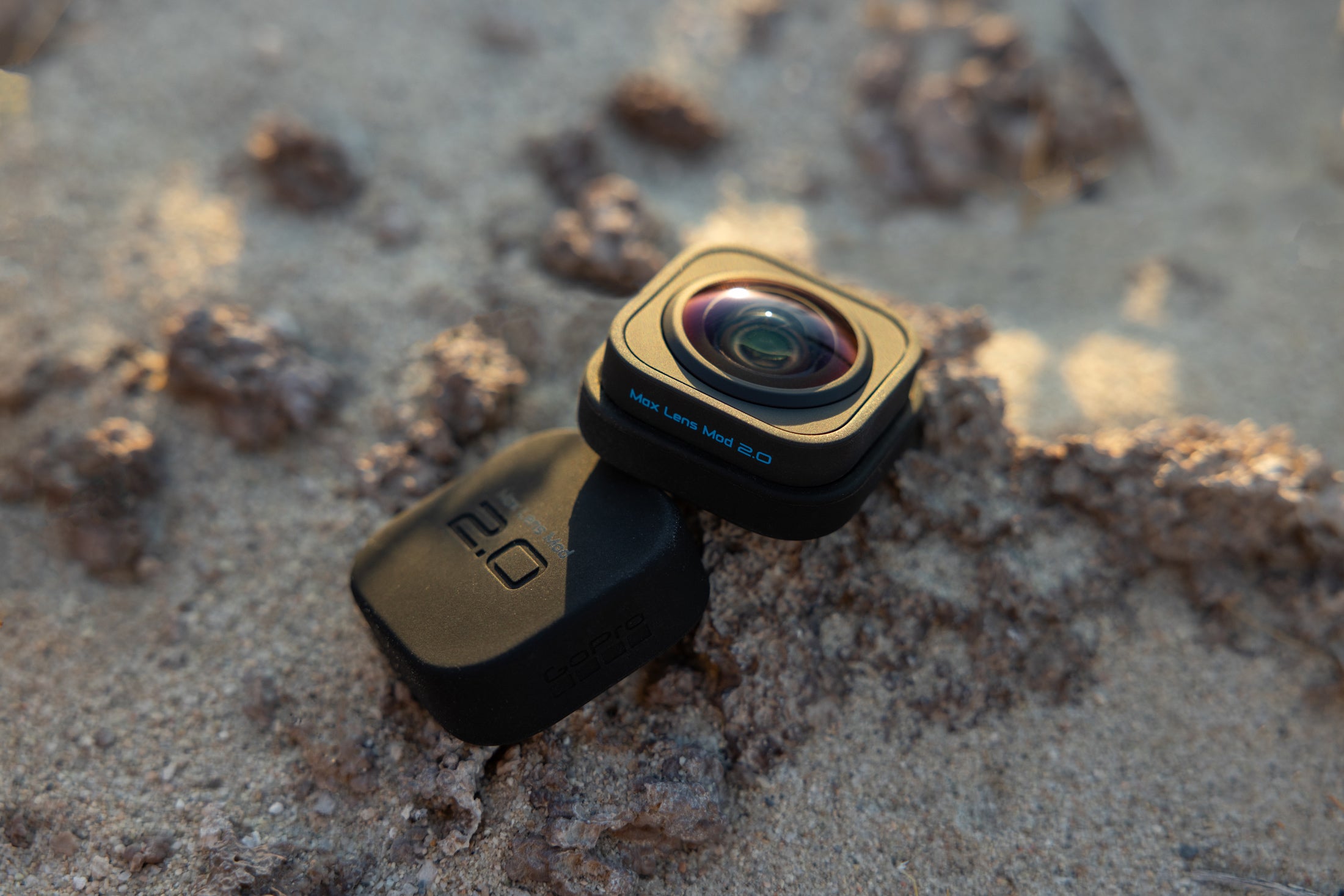 New GoPro accessories
Along with the launch of the new camera, GoPro is also releasing a handful of new accessories. The Max Lens Mod 2.0 clips onto the GoPro camera and creates "the market's widest 177° field of view at 4K resolution at 60 frames per second." With the Max Lens Mod 2.0 on, you can create photos and videos in three field-of-view settings—Max Wide, Max SuperView, and the all-new, hyper-immersive Max HyperView. It produces content that is 36 percent wider widescreen videos and 48 percent taller vertical videos compared to the standard lens. Compared to the first Max Lens Mod, it offers twice as much scratch resistance and a hydrophobic lens coating to keep water drops away.
GoPro is also producing two additional accessories that will be available a bit later. The new extension pole folds down to 10 inches and extends up to 48 inches. GoPro designed it to work with the Hero12's new 1/4-20 mounting threads, but it also features mounting fingers so that it is cross-compatible with older GoPro models.
Included with the extension pole is a new wearable and waterproof Bluetooth shutter remote. This will make it much easier to begin or end recording when the pole is fully extended. Beyond working with the GoPro Hero12, it is also compatible with the HERO11 Black, HERO11 Black Mini, and HERO10 Black. Both the extension pole and shutter remote will be available in October 2023.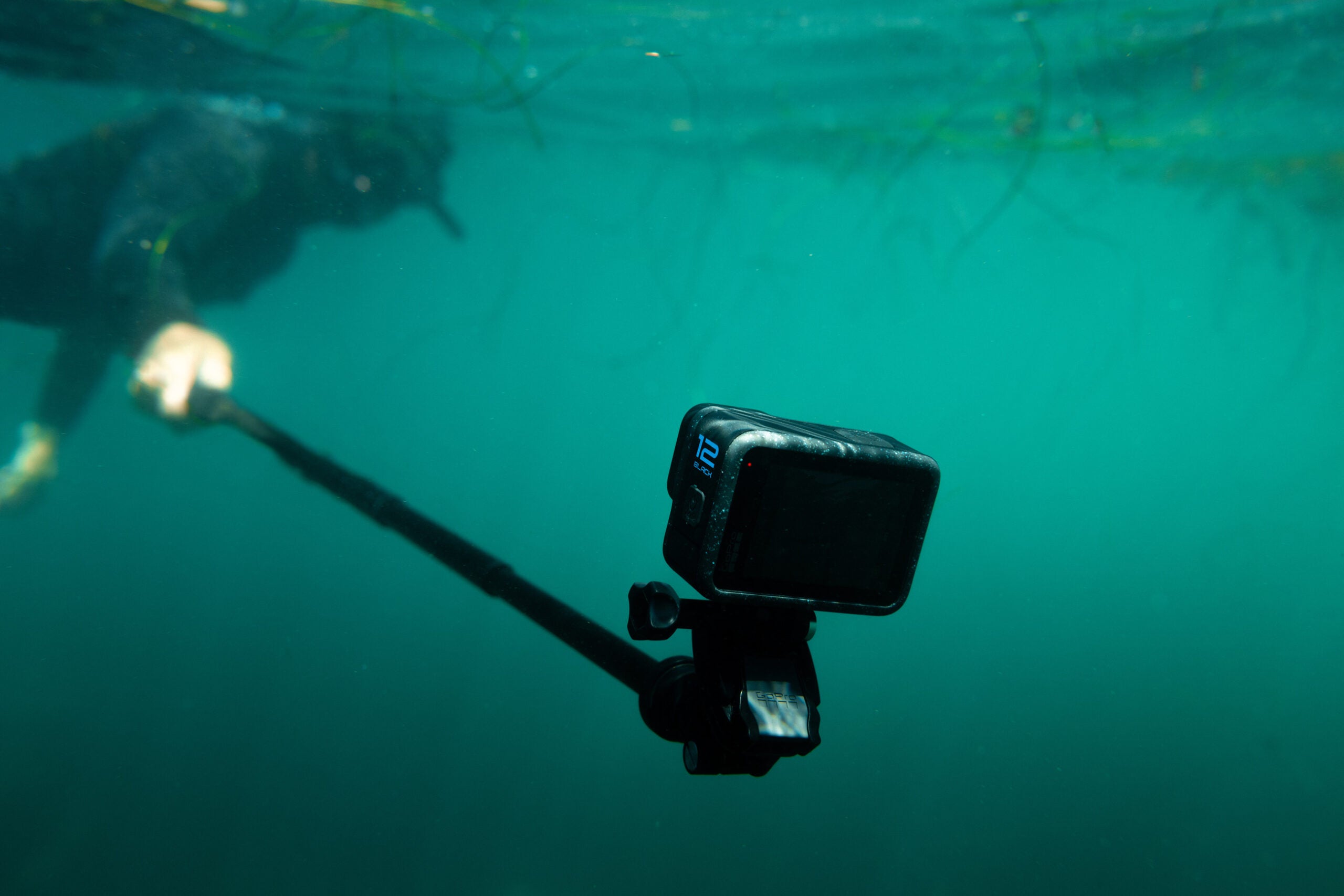 Quik app for desktop
GoPro users have long been stuck with editing in the Quik mobile app or choosing a more complicated program like Premier Pro for editing videos. But the Quik app will be coming to desktop shortly. GoPro hasn't provided many details but did say that it will provide "an expanded list of features and capabilities that take advantage of a desktop computer's processing power and screen size." The Quik desktop app will be available for Mac on November 1 and Windows in Summer 2024.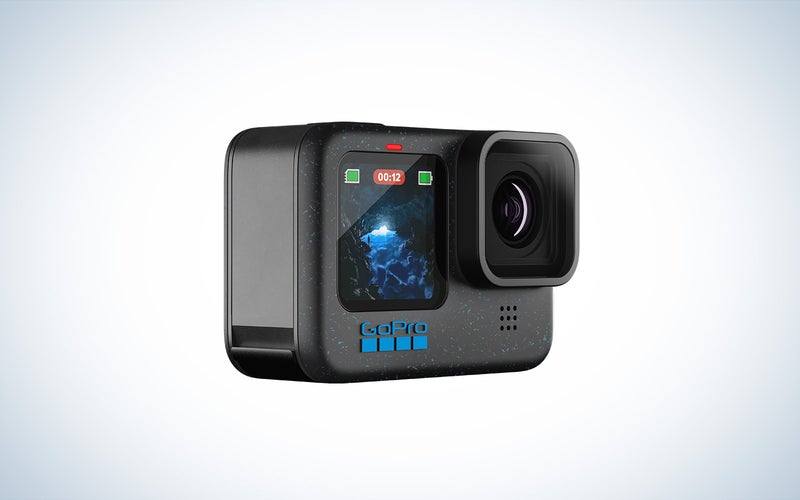 Pricing & availability
The GoPro Hero12 Black is available for pre-order now for $399.99. The Hero12 Black Creator Edition, which comes with a mic, light, and Volta (battery grip/tripod/remote), will cost $599.99 and is also available for pre-order. The Max Lens Mod 2.0 is also available for pre-order for $99.99. All items are set to ship by September 13, so you won't have to wait too long.