The best photography books of 2021
12 of our favorite photo books from a year filled with uncertainty, including work by Jimmy Chin, Donna Ferrato, and Art Wolfe.

The last year has been an undeniably weird one, but it did produce a lot of excellent photography books. A good photography book never goes out of style and offers an incredibly rewarding way to enjoy pictures. Let's face it, photographs just look better printed out on paper than on the glowing screen of your smartphone or laptop. 
A quality photo book can be a timeless gift for a photography-obsessed loved one or as an end-of-year pick-me-up for yourself. Unlike a piece of camera equipment, it gets better as it ages, provides inspiration for years to come, and might even collect some value too. These are some of our favorite titles from 2021.
Kristin Bedford, Cruise Night (Damiani)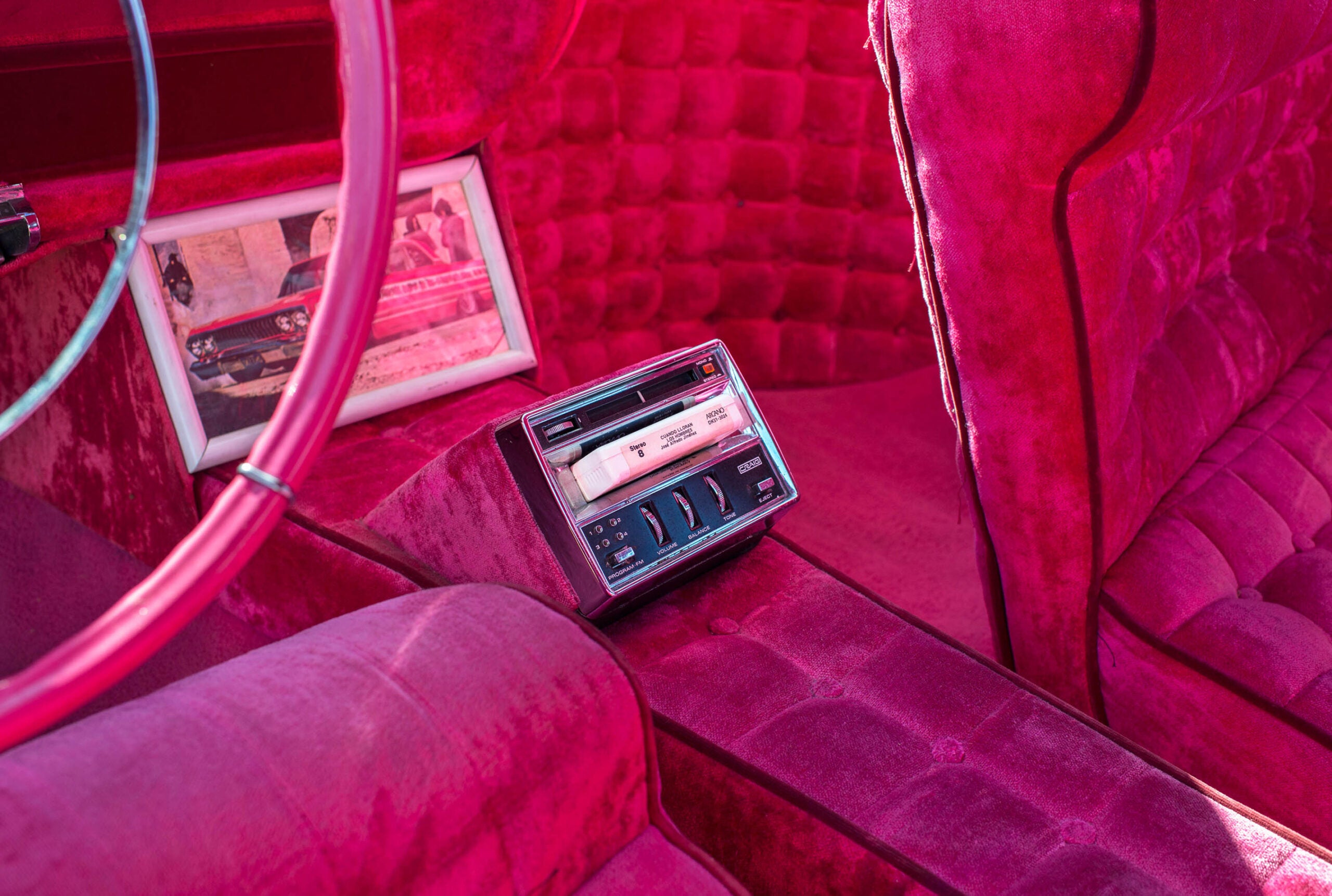 A book nearly six years in the making, Kristin Bedford's Cruise Night offers an in-depth look at lowrider car culture in East Los Angeles. The book not only captures intimate, unstaged photos of these customized cars and the people who pour love, time and energy into maintaining them but also doubles as an oral history of the community. 
Car culture has traditionally been documented from a male perspective and is often aligned with masculinity, but in Cruise Night Bedford pays close attention to the women that are part of this community—and not just the models who are posing alongside the cars. Ultimately, Cruise Night offers a nuanced look at the Mexican American lowriding culture in East Los Angeles.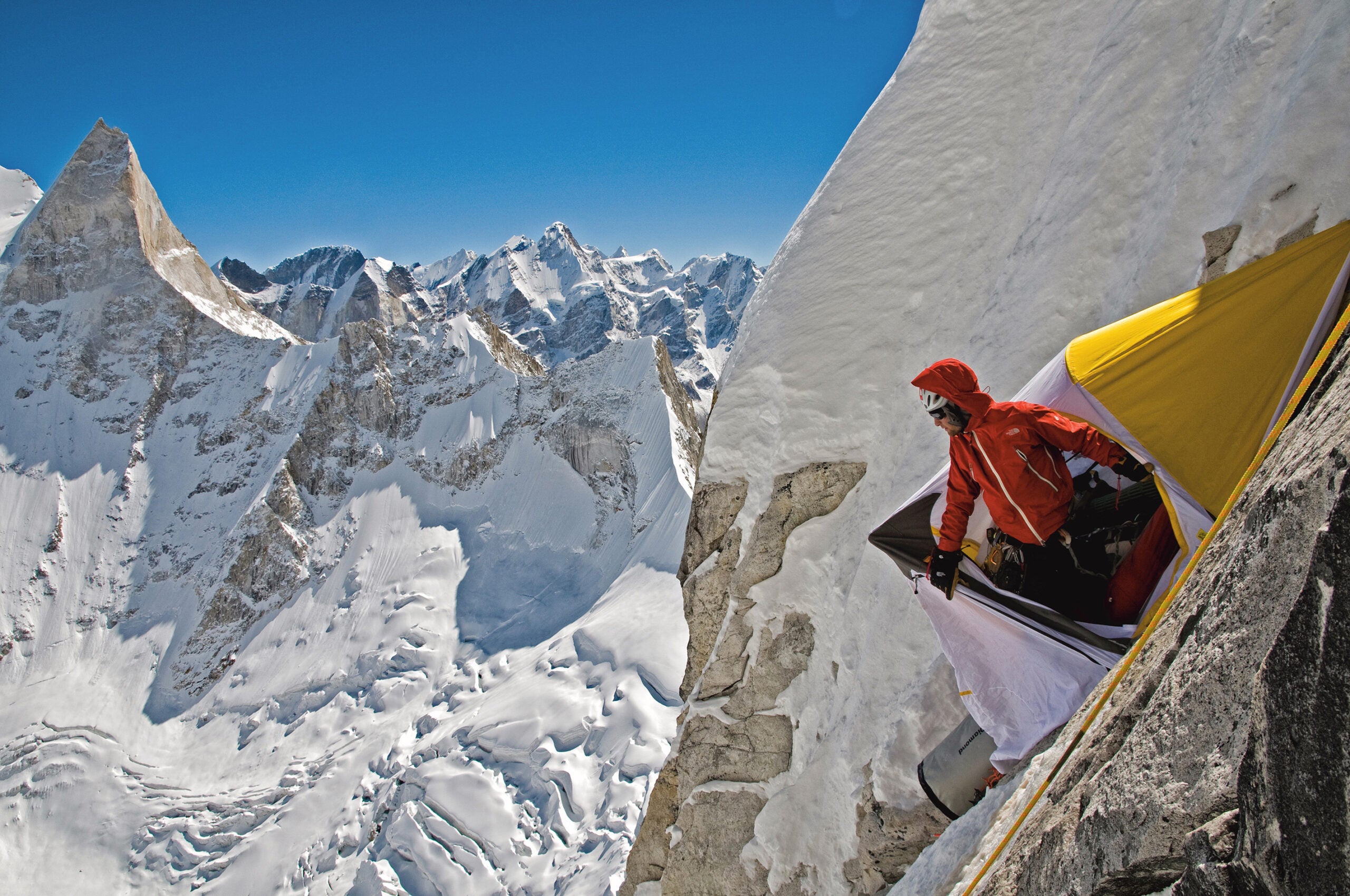 Don't give this book to anyone with acrophobia. During a career shooting stills and films for National Geographic and others, Jimmy Chin has reached dizzying heights and angles while chronicling outdoor exploits: mountaineering, free-solo climbing, BASE jumping, extreme skiing and other global adventures, from the granite domes of Yosemite to the peaks of the Himalayas.
As an image-maker Chin has worked with such renowned mountaineers as David Brashears, Conrad Anker, and Steph Davis—he shares anecdotes in his text—and he sadly bids farewell to adventurers like Dean Potter who pushed to the edge … and past it. Along with amazing imagery, Chin reveals the spirit behind such derring-do: "Few understand elective suffering. Fewer enjoy it." He conveys the comfort of common sense, as when he and his party had to leave Everest right before summiting (due to avalanches): "If you turn around and come home alive, you made the right decision," Chin writes. "The goal is to make it there and back."
Donna Ferrato, Holy (powerHouse Books)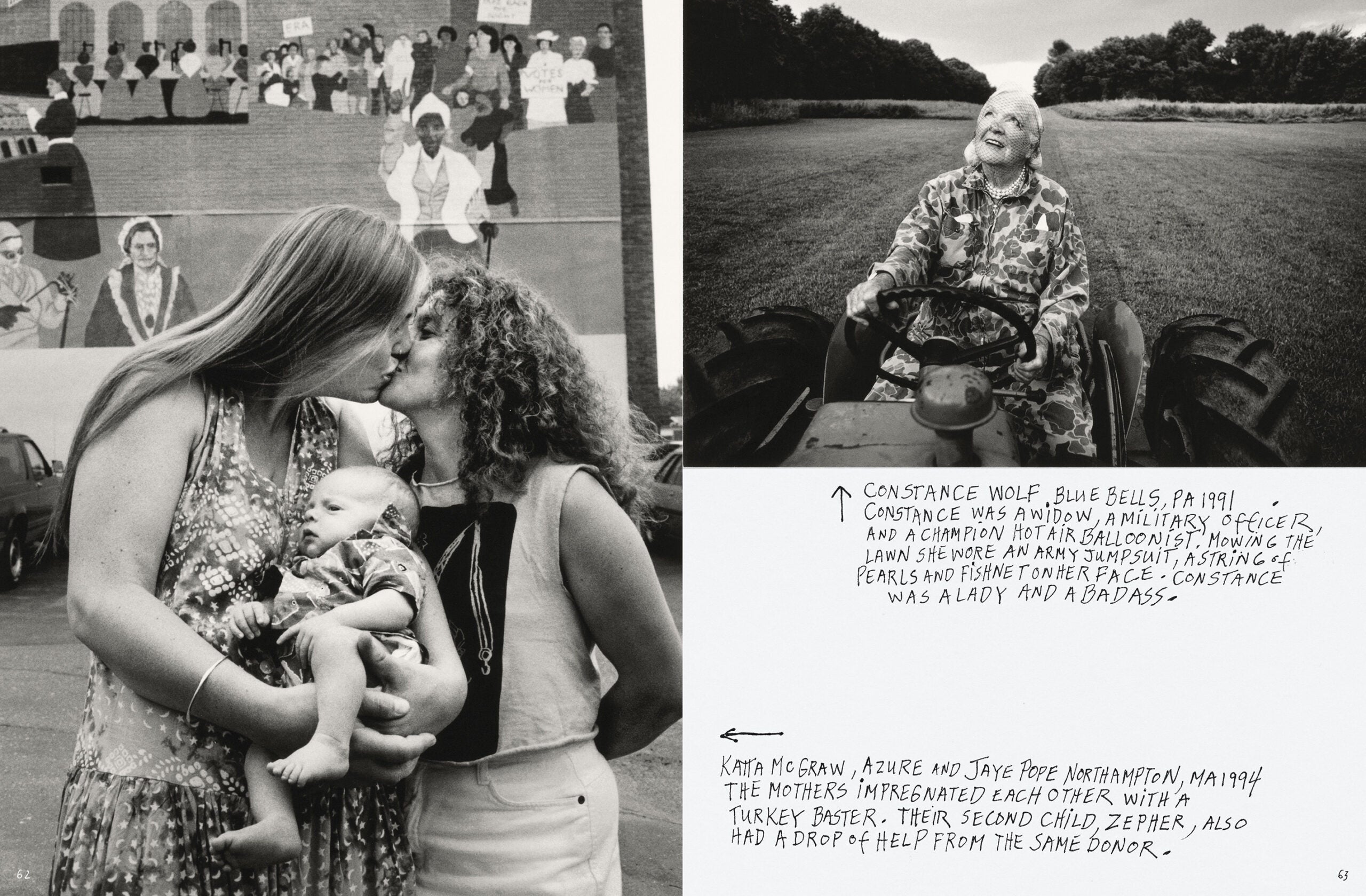 Donna Ferrato has spent her entire life photographing women, and Holy is a career-encompassing look at that work. The images within Holy can often be difficult to process. Ferrato is well-known for her photographs of survivors of domestic abuse, but those frames are intertwined with moments of extreme joy, strength and love.
The entire book was a labor of love for Ferrato—she handled the design, sequenced the images and included hand-written captions for every picture—most of which was done during New York City's early COVID-19 lockdown. Ferrato's love can be felt through every page of the book, and ultimately Holy is a testament to the extraordinary and complicated nature of what it means to be a woman in the world.
Craig Foster & Ross Frylinck, Underwater Wild (Mariner Books)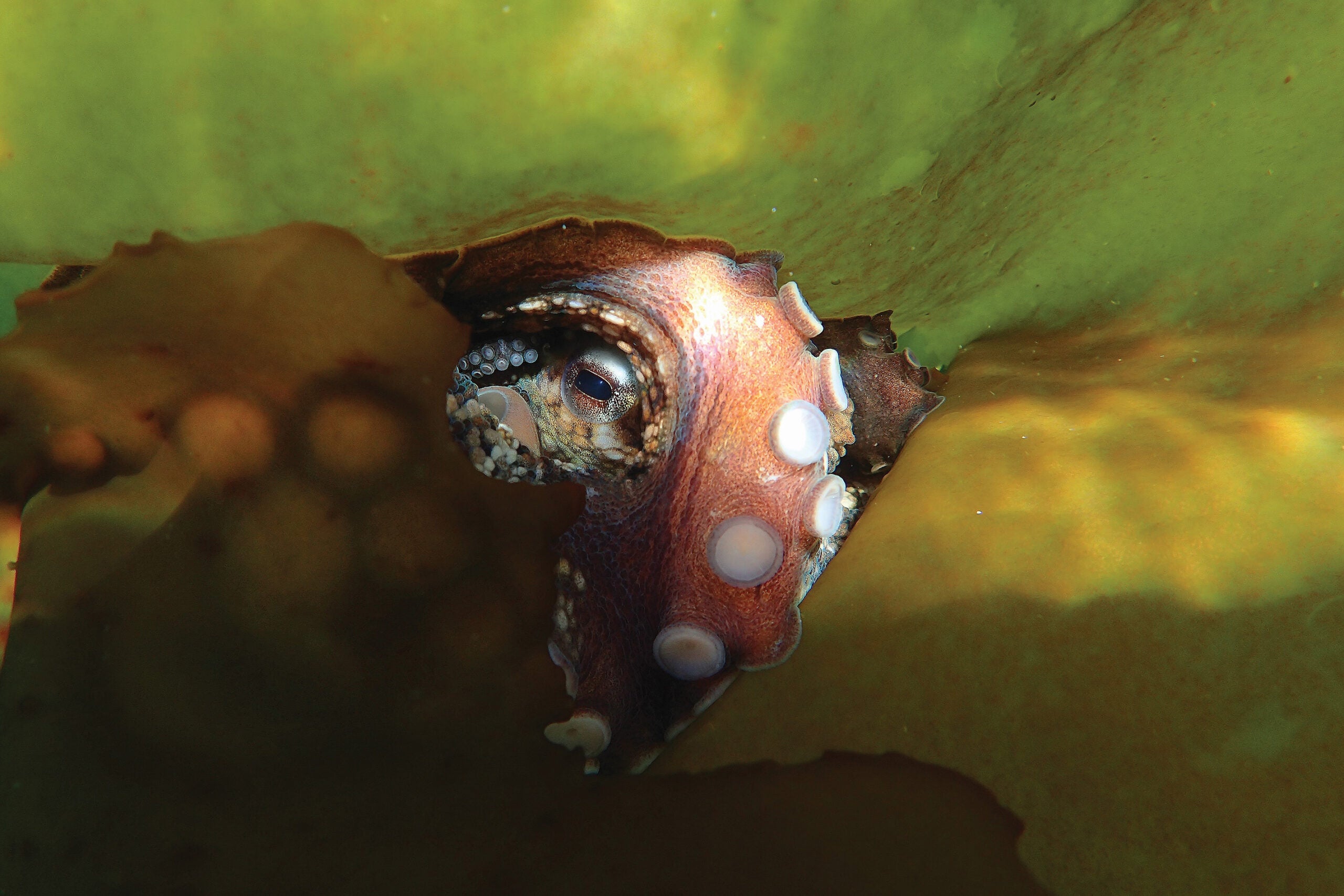 If you'd like to be under the sea, in an octopus's garden, check this out. The creators of the Oscar-winning documentary My Octopus Teacher take a deeper underwater dive in this lavish tome. The star of the film, Craig Foster, and his diving partner, Ross Frylinck, each contribute vivid imagery of the underwater ecosystem. Both men write text passages, interweaving scientific details of the sea with their own personal tales of struggle and rediscovery. Foster is the game scientific inquisitor, Frylinck the pensive spiritual seeker… until they switch roles. 
What emerges is a tale of deep friendship, kinship with nature, and emotional rebirth. "Our story [is] essentially about loss and healing," they write in the afterword. "We are all dealing with loss, as wilderness vanishes before our eyes, and our continued existence on this earth is challenged." Yet the healing brings hope. As Jane Goodall writes in her introduction: "Give nature a chance and even places we have utterly destroyed can be restored, and animal species on the brink of extinction can be given another chance."
Godlis, Godlis Miami (Reel Art Press)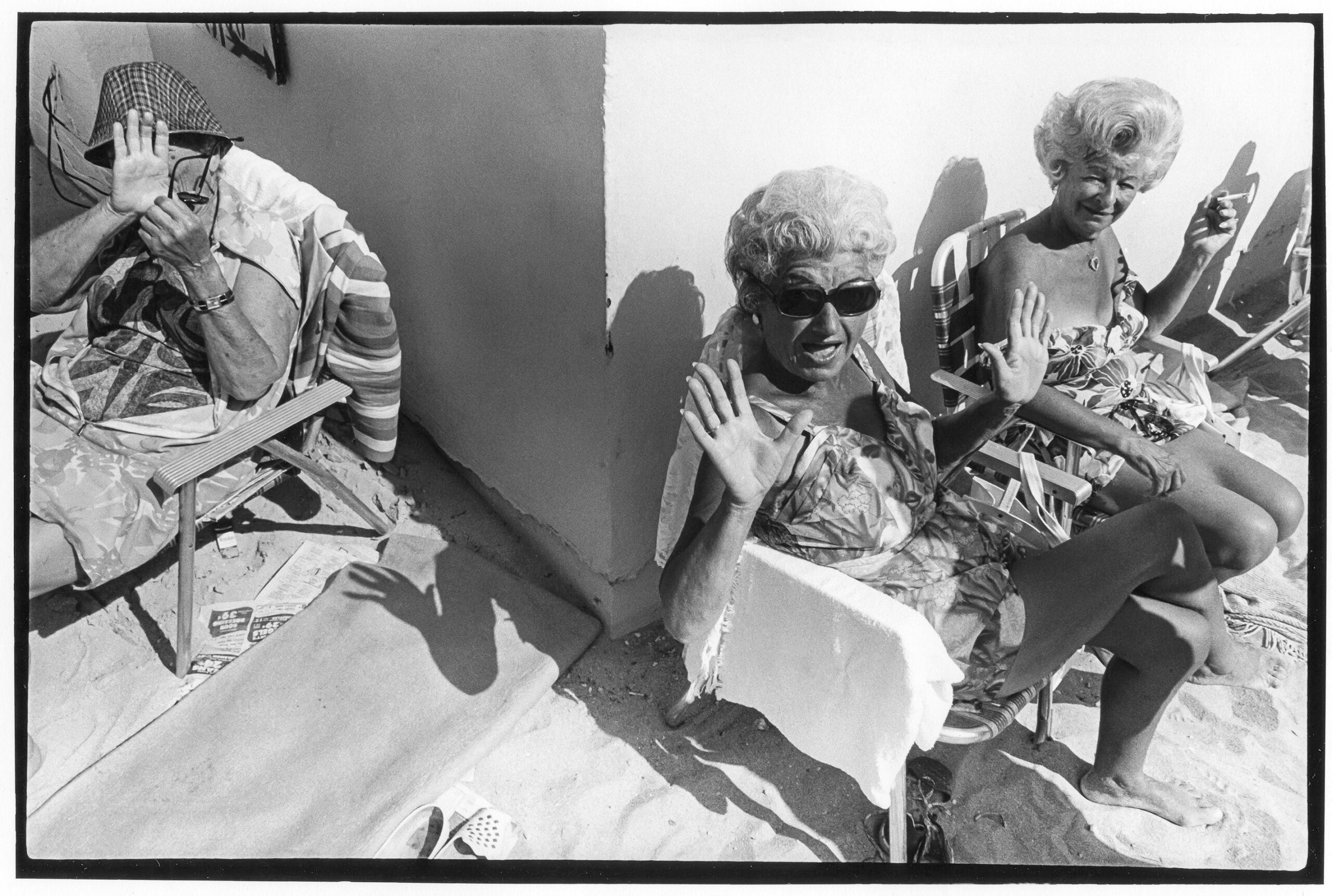 Godlis is best known for his gritty black-and-white frames from CBGB's in the late '70s, but even rock 'n' roll shooters enjoy a beach vacation. The images in Godlis Miami were captured in 1974 when the prolific shooter took a ten-day trip to Miami Beach, Florida, a place that he'd frequented as a kid. This all happened two years before he started shooting at CBGBs, and he credits the 10 days as the place where he really learned to shoot like himself.
Godlis Miami pulls images from the 60 rolls of film that were shot on the trip—highlighting a community of Jewish retirees and art-deco hotels that were beginning to look a bit shabby and outdated for the era. As with the images found in his book Godlis Streets, he ends up capturing a scene that no longer exists. The neighborhood he captured during that trip is now South Beach—so the quaint storefronts, quirky hotels and Jewish retirees in their best beach looks are long gone. The influence of Robert Frank, Diane Arbus and Garry Winogrand are all over this book—and Godlis admits it. If you love a good street photography book, Godlis Miami belongs on your bookshelf.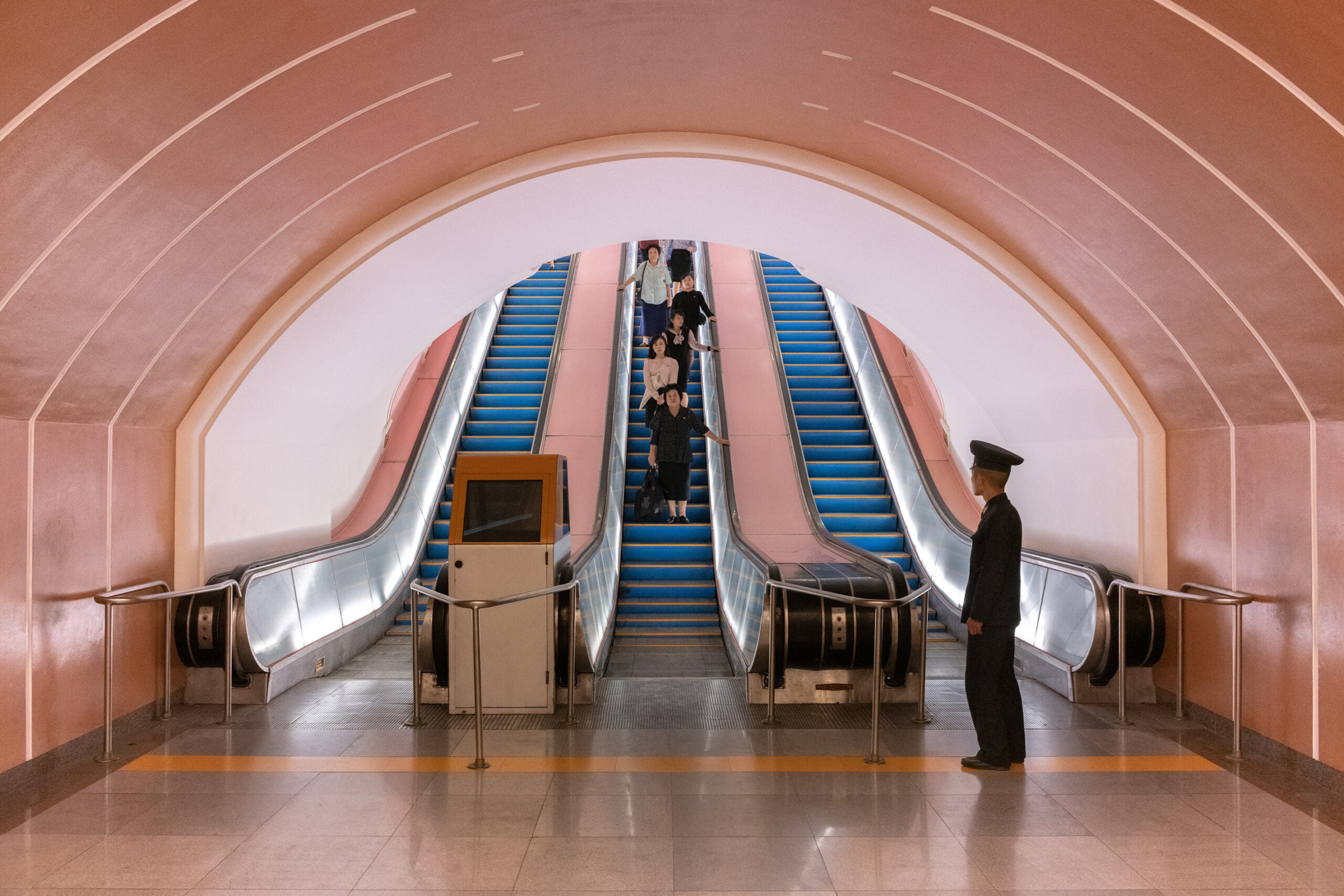 Hong Kong-based photographer Ted Lau says he became fascinated by North Korea after seeing Andreas Gursky's large-format images of the country in the early aughts. In 2019 Lau made his own sojourn behind this iron curtain, "without any prejudices except a mild uneasiness for my personal safety," he notes. "Don't pass judgment until you have seen and heard with your own eyes and ears."
Lau's monograph reveals a land of vivid contradictions: desolate cityscapes backdropped by vibrant colors, simple domestic scenes amid militaristic controls, impassive citizens circulating under murals of the supreme-ruler Kims. Most striking is the orderliness—in everything from classroom scenes to staged pageantry—and the ordinariness of the people. "My wish is for you to see what the lives of the North Korean people are like," Lau says. "We all have the same basic needs. We all have the same want for happiness and comfort." He adds: "It is an immensely interesting place, and how it develops from here is anyone's guess."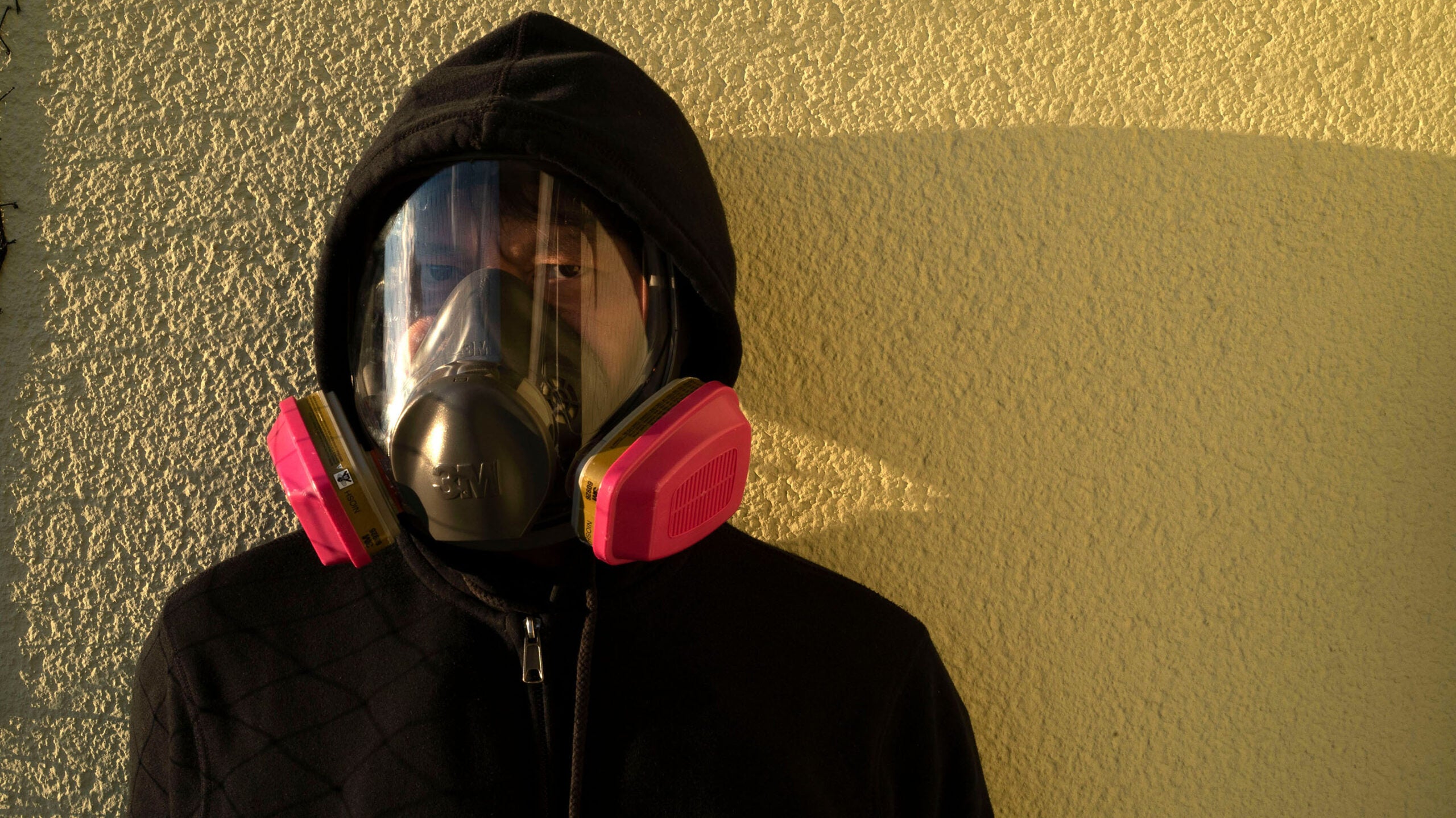 Arriving just as 2020 was in the rear-view mirror, this compendium features more than 60 photographers from the famed Magnum Agency documenting a year of lockdown and social upheaval. Arranged alphabetically, the photographers' sections reflect convulsing global changes: Peter van Agtmael's chaotic scenes of Covid wards and MAGA rallies; Ian Berry's documentation of water shortages; Cristina Garcia Rodero's portraits of a young girl masking her doll and older patients hugging through plastic tarps; Bruce Gilden's shots of MAGA crowds and BLM protestors; Emin Özmen's searing views of the Syrian Refugee Crisis; Alex Webb's isolated seaside meditations at Cape Cod.
Steve McCurry, Stories and Dreams (Laurence King Publishing)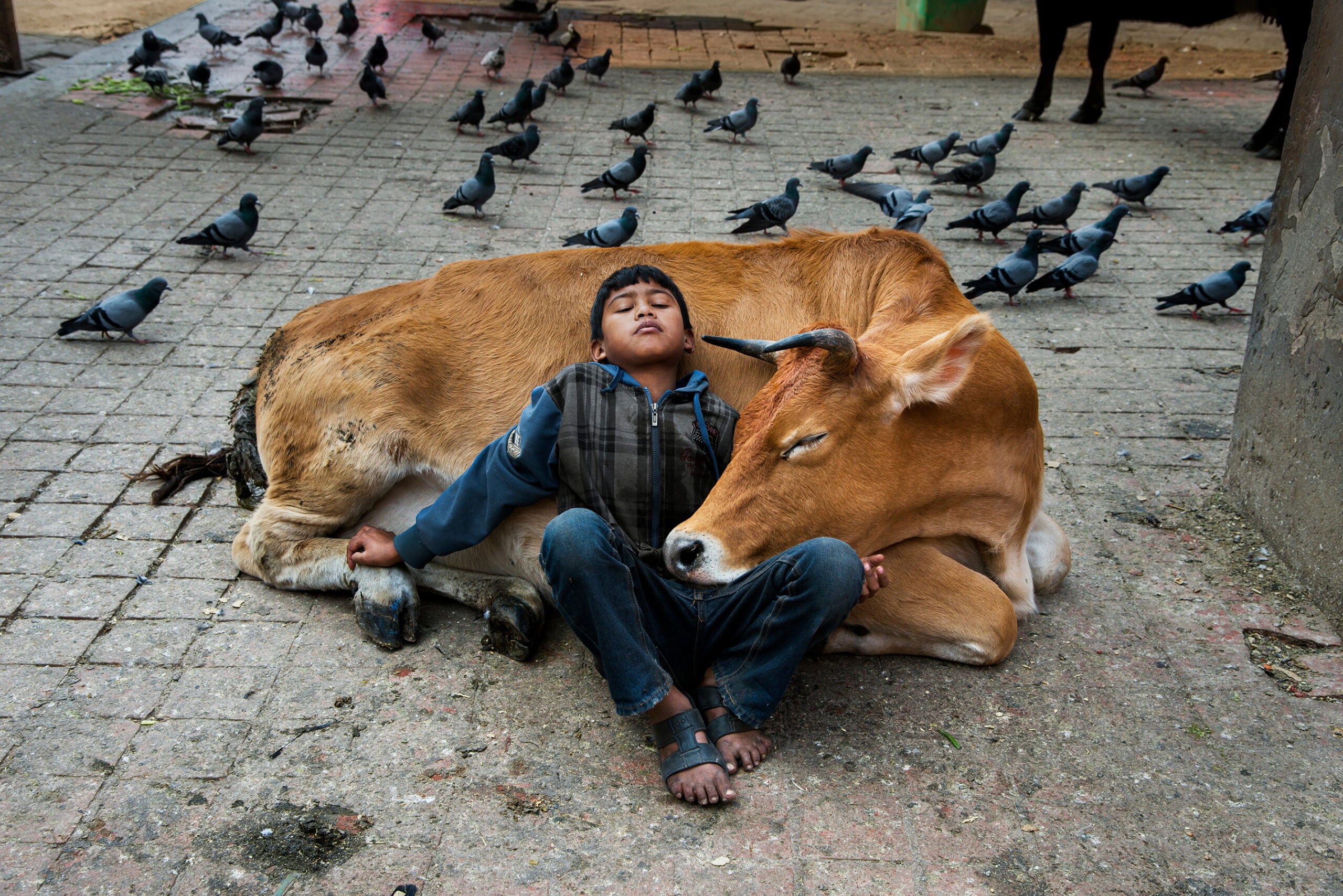 As the overstuffed pages of his passport can attest, Steve McCurry has logged many years and miles documenting far-flung corners of the globe. In this compendium, he finds a common denominator: children. By showing inquisitive faces, parenting practices, and playtime rituals everywhere from Cambodia to Myanmar to Madagascar, McCurry traces universal rites of humanity.
Some photos here depict new angles on familiar scenes—such as young Sharbat Gula at a refugee camp in Pakistan, her face shrouded, moments before she dropped the veil and flashed her eyes in McCurry's most famous image. Others are retrieved from McCurry's vaults. "In many places he has traveled, children are often born into difficult, even catastrophic circumstances, places and situations where optimism may be very hard to come by," writes Owen Edwards in the afterword. "But the through-line, no matter where he turns his lens, is that as long as there is childhood, there is hope."
Beth Moon, Baobab (Abbeville Press)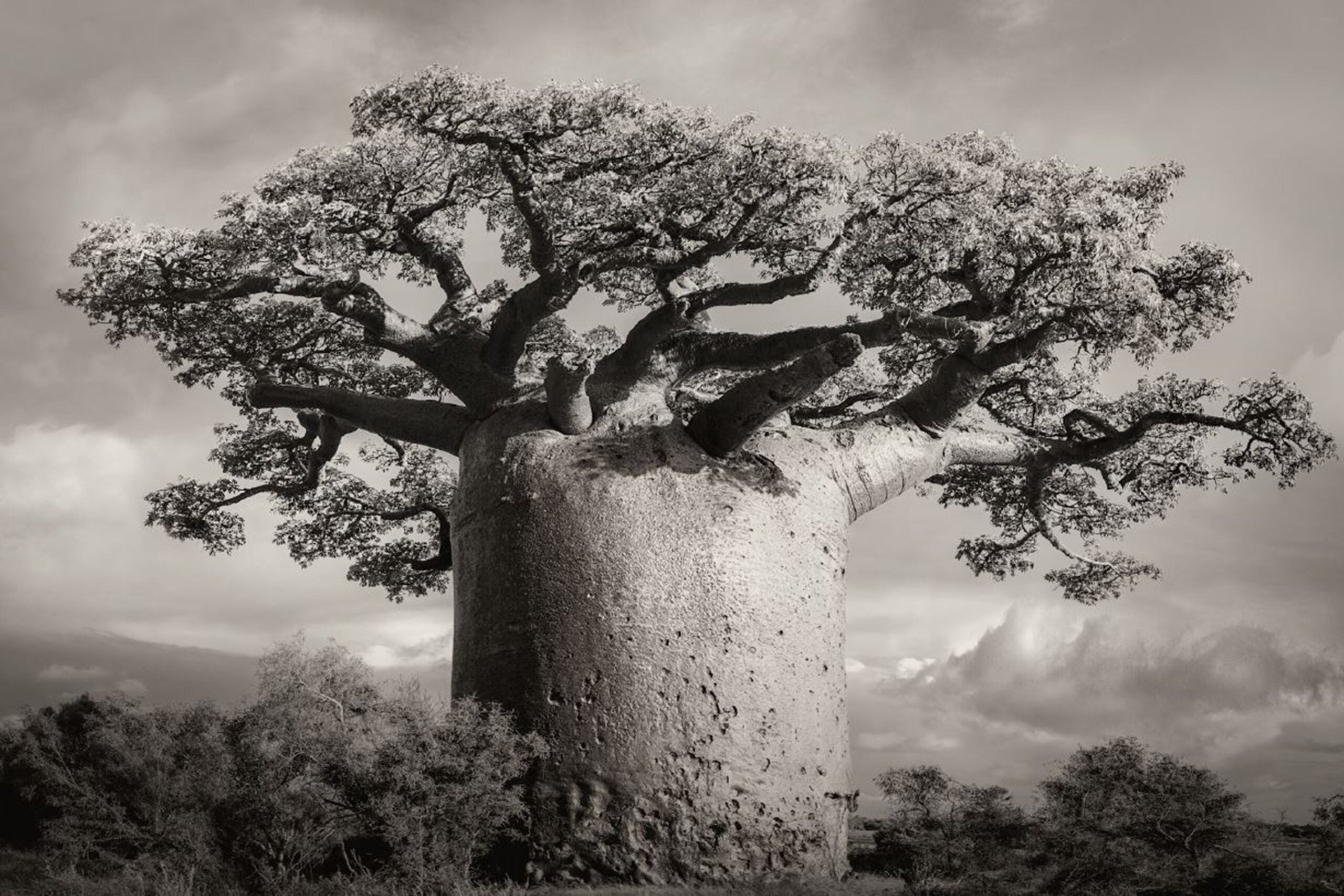 Visual artist Beth Moon reveals how Africa's most majestic trees face an unprecedented ecological threat. In the island nation of Madagascar, among the endemic species are Baobab trees, which can live more than 2,500 years and serve as renewable sources of food, fiber, fuel, and shelter. They're revered as beautiful giants and spiritual exemplars. But many of the oldest Baobabs are suddenly dying off, collapsing under their own weight, which many scientists attribute to climate change and encroaching agriculture.
Among the subjects Moon often portrays in her duotone platinum prints are remote and endangered species; here she artfully photographs the Baobabs that still remain, as well as the native sights and artifacts found on her pilgrimage. ​​"These trees seemed so strong and invincible," Moon writes. "Never did I realize I would be documenting the deaths of many of them within my lifetime."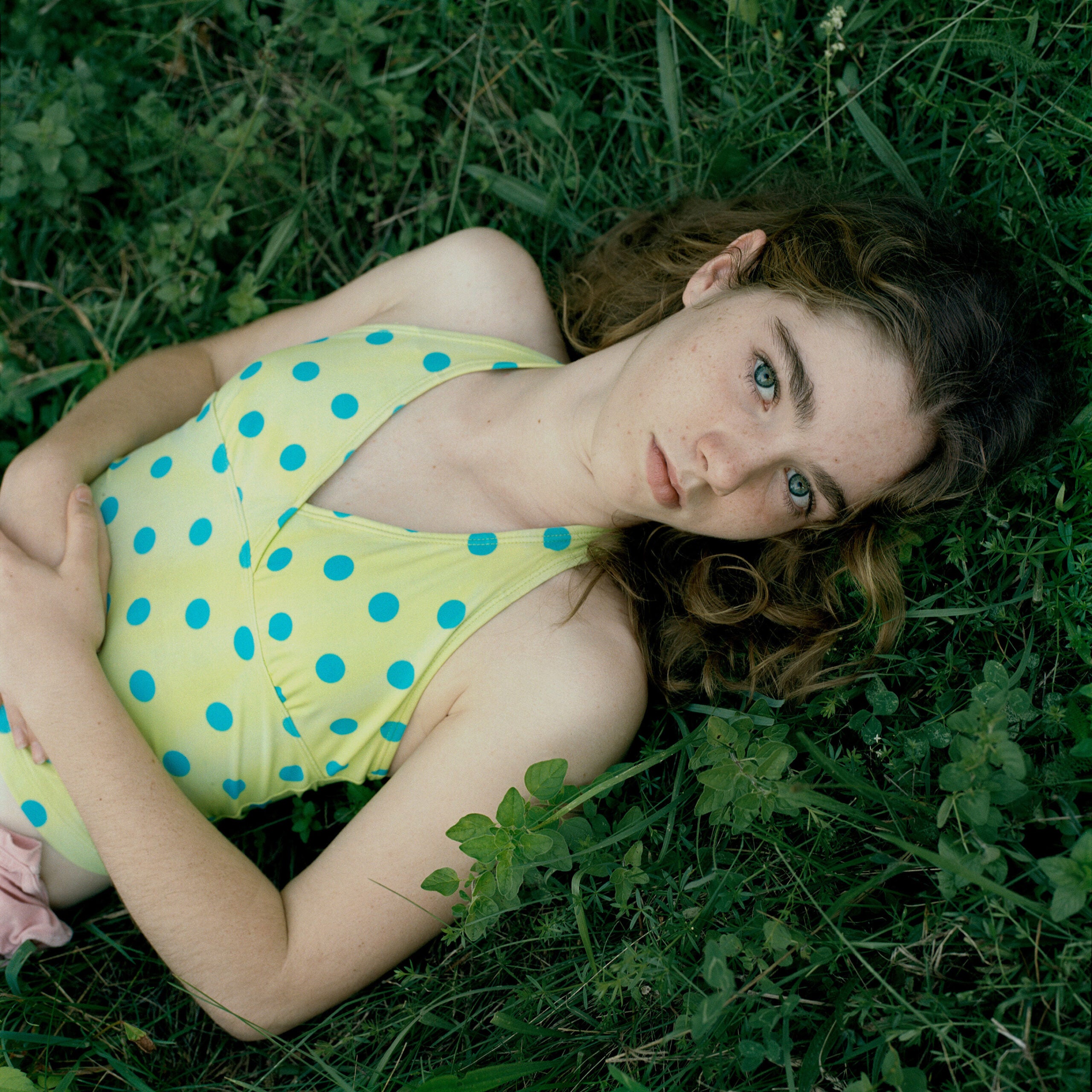 For decades, Lydia Panas has pursued photo projects combining portraiture with psychological inquiry. This newest series is a complex exploration of femininity. Panos's subjects recline in natural settings, with frank and unsmiling gazes, as if unhindered by artifice, fear or even gravity.
Yet there's an underlying tension. "The positions of the subjects' bodies, prone in the grass, is vulnerable, one that unnervingly both evokes tranquility and calls to mind violent crimes against women," Marina Chao writes in the foreword. "But in this space and in this moment, they are in no danger. The women appear stolid, unbothered, apprehensive, indignant, assured, exhausted, defiant, resolved, whole."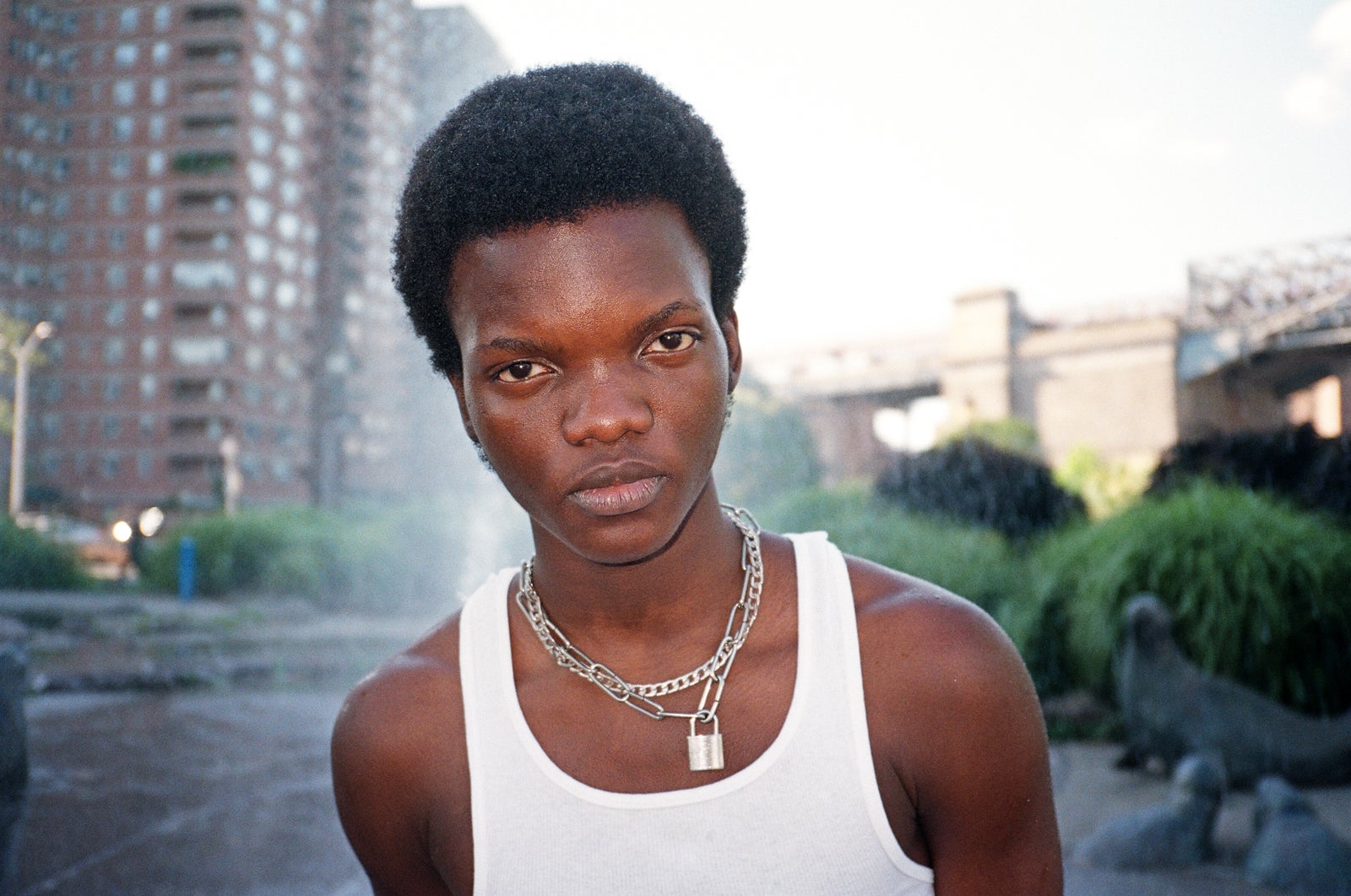 Marie Tomanova's second book is a beautiful reminder of what it's like to be a 20-something finding your way in New York City. New York New York is filled with stunning color portraits, all shot on film with a point-and-shoot camera. They capture a raw energy that's reminiscent of photographers like Nan Goldin or early Ryan McGinley.
Her diaristic approach to photography leads to incredibly intimate portraits, often shot inside her subject's homes, but also on rooftops, art parties, and New York City's outdoor spaces. The Czech-born photographer says that making pictures was a way to find herself and carve out space in the City's dense urban metropolis. You sense that her subjects are searching for that too. New York New York oozes hopeful energy, documents the diversity of New York City, while still touching on issues of isolation and self-identity.
Art Wolfe, Night on Earth (Earth Aware Editions)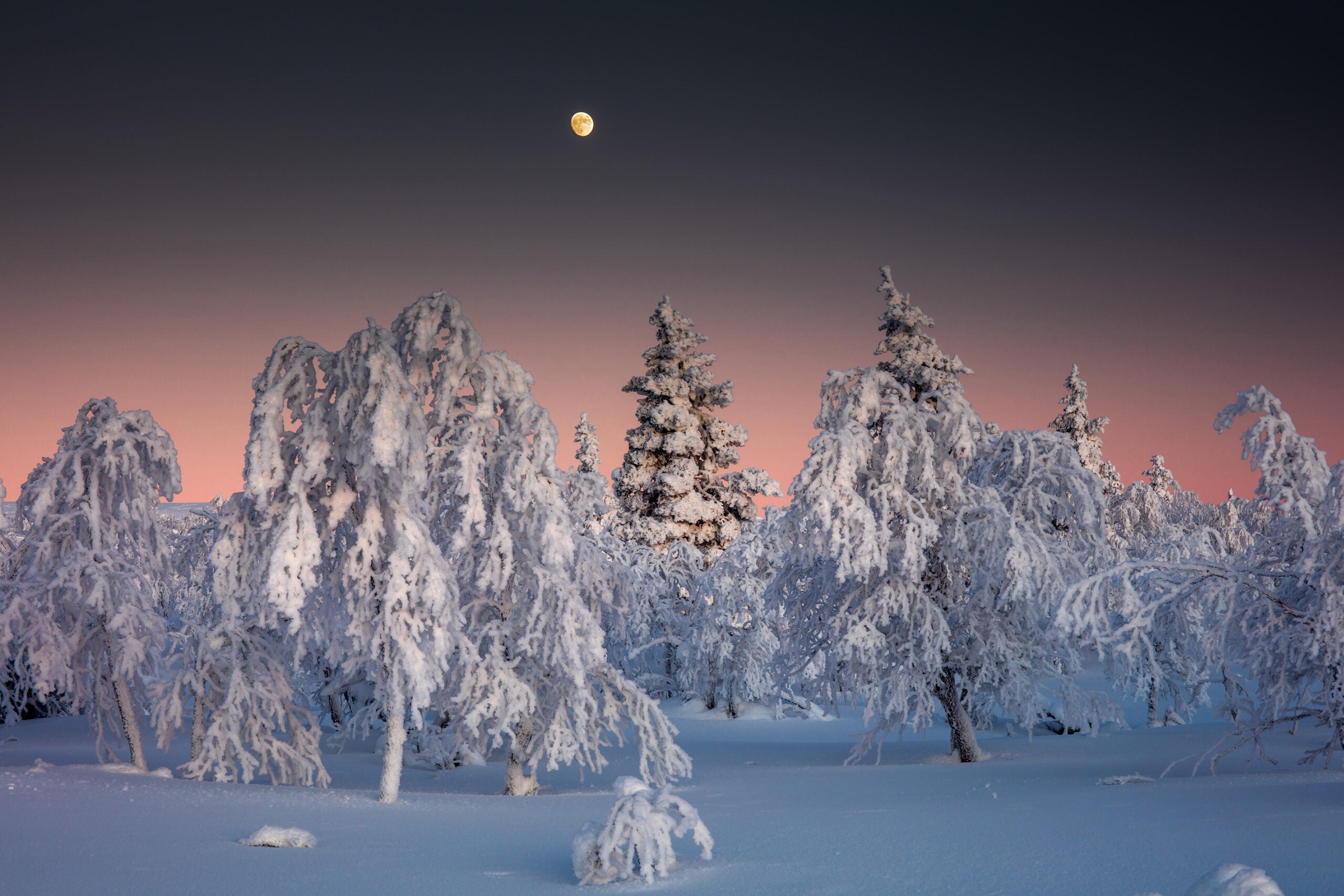 Throughout most of this wide-ranging survey, Art Wolfe captures luminous night scenes by twilight, starlight, moonlight—everything except man-made light. While there are flashes of civilization—fishermen on stilts at sunrise, nomadic tribes around campfires, candlelight ceremonies in India—the bulk of the images show no signs of Edison's incandescent invention. They do reflect Wolfe's artistry and mastery of naturalistic scenes.
As humans and urban architecture gradually enter the mix, the emphasis remains on skylight: iridescent clouds, sunrises and sunsets, explosive star shows. Wolfe uses beauty to convey an environmental message about an endangered world. "For most of human history, night was a palpable, inescapable presence," writes David Owen in his intro. "The nighttime sky was mankind's first window on the infinite." Here that window is reopened.