BenQ announces two photography monitors with even better color accuracy
The new PhotoVue monitors offer superb color accuracy with a new display panel that eliminates reflections.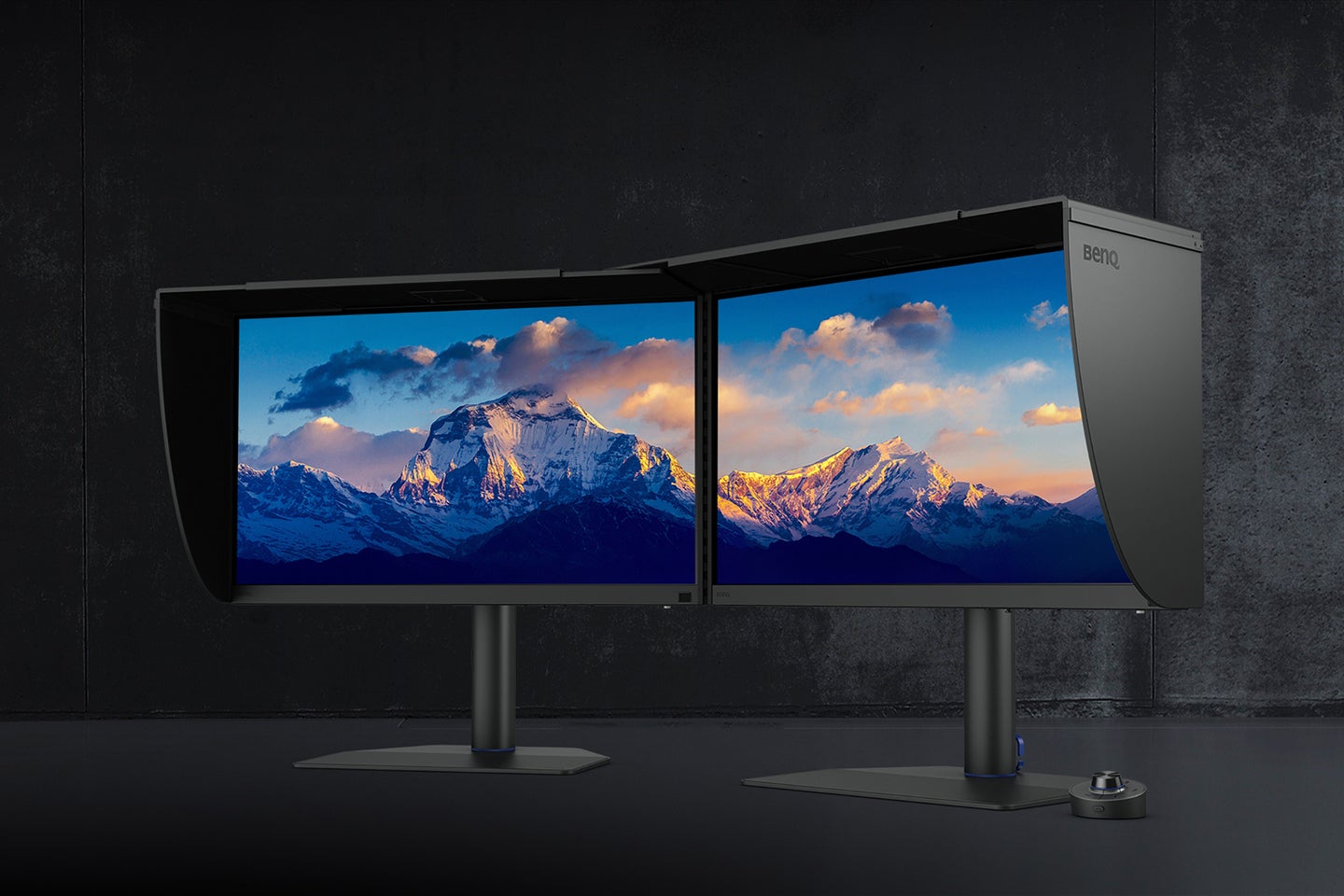 BenQ has long been one of the premiere producers of professional-grade monitors for a variety of use cases. Its monitors offer superb color accuracy right out of the box, and its line of photo editing monitors offers features to make life easier for photographers. And now, two new options offer even better results for those of us who want extremely precise colors. The BenQ PhotoVue SW272Q and SW272U are both 27-inch monitors with the company's Fine-Coated panel technology and certified color quality. Here's what to expect from each of BenQ's newest models.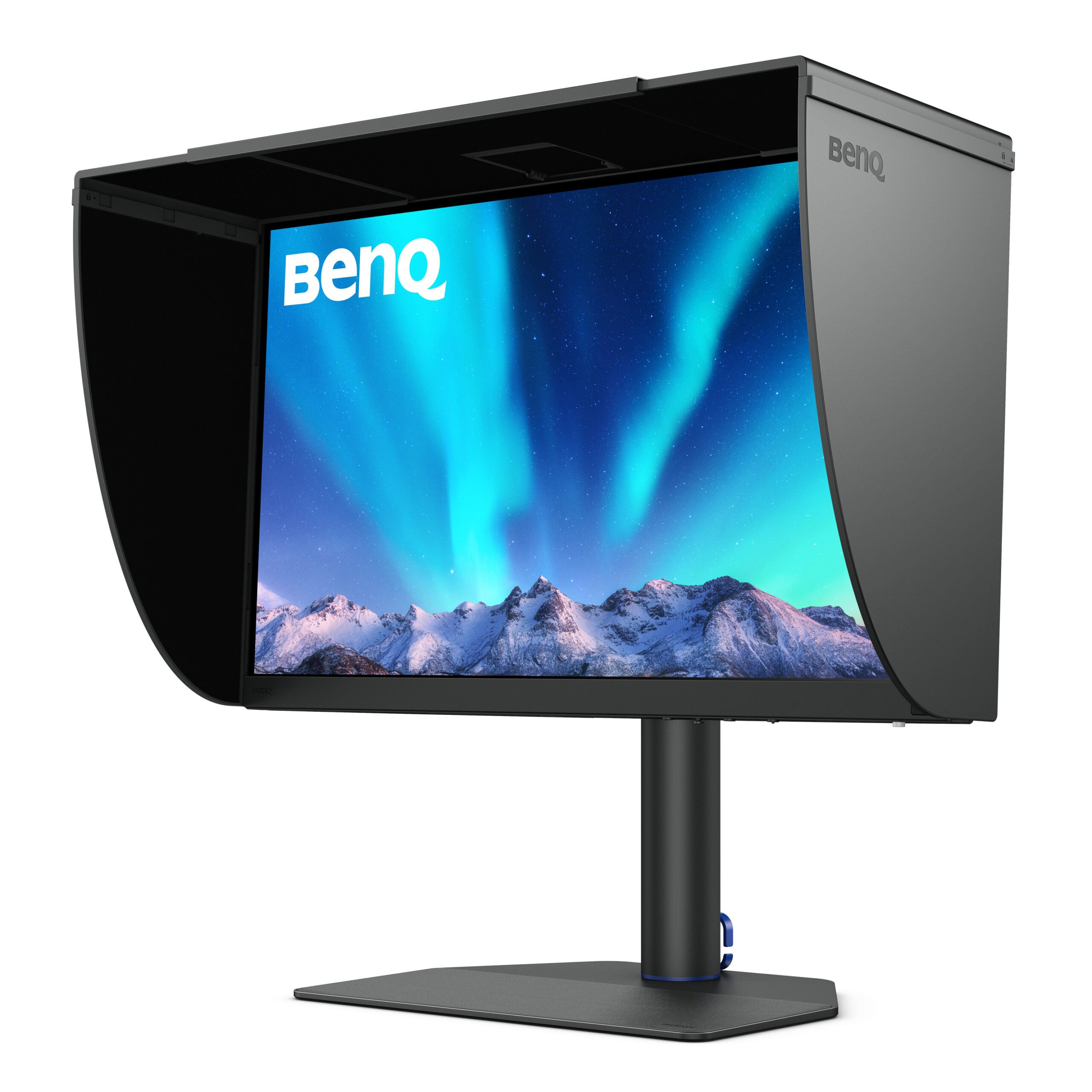 BenQ PhotoVue SW272Q and SW272U design
BenQ's two new models have most features and specs in common. They are both 27 inches with a new, sleeker design. The back of the monitors still sports a carrying handle like previous versions of BenQ's photo editing monitors, but it is slimmed down a bit. And a detachable cover hides ports and cables to keep your desk cleared off and organized looking.
BenQ also redesigned the base of the stand. The front of the base features a leatherette finish that looks nice and keeps your devices—such as cameras, phones, or monitor calibration tools—from getting scratched. The bottom of both displays sports an SD card slot, an audio jack, and two USB-A ports on the left side. On the right side, you'll find a newly designed five-way controller to access menus and change settings, along with a function key and information key. There's also a USB-C port that provides 90W of power, so you can cut down on cords left cluttering your desk.
Display design & color accuracy
One of the most significant upgrades with the PhotoVue SW272Q and SW272U is the new Fine-Coated panel. This new panel results in a "paper-like screen effect" and is certified by TÜV Rheinland for reflection-free performance. Managing reflections while editing photos and videos can be extremely frustrating and result in eye strain, so a monitor that potentially eliminates that struggle is exciting.
The Fine-Coated panel does more than cut down reflections. When paired with the BenQ Paper Color Sync software, it delivers 99 percent coverage of Adobe RGB, DCI-P3, and Display P3 wide color gamuts with a Delta E ≤ 1.5 color accuracy. Without getting into the nitty gritty, Delta E is used to refer to color accuracy, indicating how a test color differs from a reference color. A Delta E of less than one means that there is no perceivable difference for experts. So, a Delta E of around 1.5 will result in prints that look just like what you see on your monitor when editing, simplifying the printing process.
Adding to the color performance are BenQ's third-gen Uniformity and Color Consistency technologies. These utilize "high-precision apparatus to adjust hundreds of sub-regions of the screen," resulting in precise color across the entire display. And it helps when color-matching multiple monitors. Finally, the PhotoVue SW272U and SW272Q are certified by Pantone Validated, Pantone SkinTone, and Calman Verified for color performance and calibration.
BenQ PhotoVue SW272Q and SW272U features
One of the most powerful features of the PhotoVue monitors is the ability to access BenQ's Palette Master Ultimate calibration software. You will still need a calibration device, such as one by Datacolor, but the software makes the process easy. BenQ has been working on the development of this upgraded software version for six years, and it is now even easier to use with a lower learning curve. The new algorithms shorten the calibration time by 50 percent, meaning you can get back to editing much faster. It also cuts the Delta E in half, providing more accurate results.
Palette Master Ultimate offers real-time reviews to compare results, which wasn't possible with the previous version of Palette Master. The program has reference images already loaded, or you can input your own as well. And you can export your detailed calibration report into pdf format now. And like other PhotoVue monitors, you'll also have access to Paper Color Sync, which allows you to simulate a test print without wasting paper and precious ink.
Both the PhotoVue SW272Q and SW272U come with the brand-new hotkey puck G3, which offers wireless functionality. The puck provides shortcuts to settings like color spaces, color, and contrast. The keys are customizable, so you can set it up in a way that works best for your workflow. And there is a switch key to easily swap between two monitors.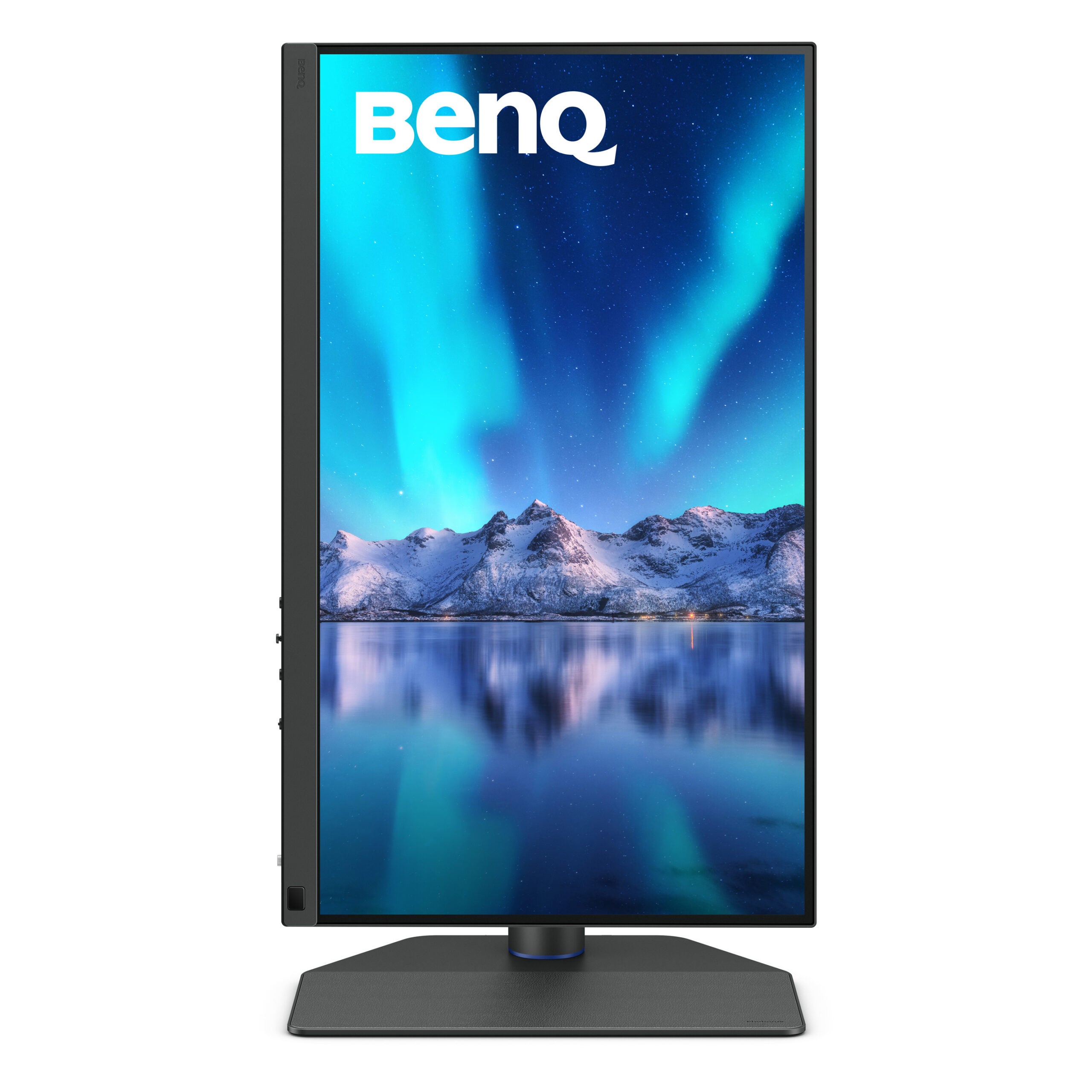 Differences between the PhotoVue SW272Q and SW272U
All of the above features and design details are consistent between the PhotoVue SW272Q and SW272U. But there are a few differences that may determine which is best for your needs. The SW272U offers a higher 3840 by 2160 resolution compared to the SW272Q's 2560 by 1440. Both support HDR, but the SW272U also supports HLG (hybrid log–gamma). Finally, the SW272U can be rotated to either landscape or portrait orientation, with a shading hood that is compatible with both setups. The SW272Q only supports landscape orientation with the shading hood.
Pricing & availability
The price is the most significant difference between the two models. The SW272Q is priced at $799.99, while the SW272U is $1,599.99. If you are a video editor or someone who needs or wants the best possible resolution and image, then the more expensive SW272U is your best bet. But, if you are a photographer who won't be taking advantage of HLG, you can probably get away with saving yourself $800 and going with the PhotoVue SW272Q.
Both monitors are available for pre-order now through BenQ's website. The SW272U will begin shipping on June 26, but you'll have to wait until July 3 for the SW272Q.