Google Nik Collection Offers All Six Familiar Plug-Ins For $150
A great deal on some very handy software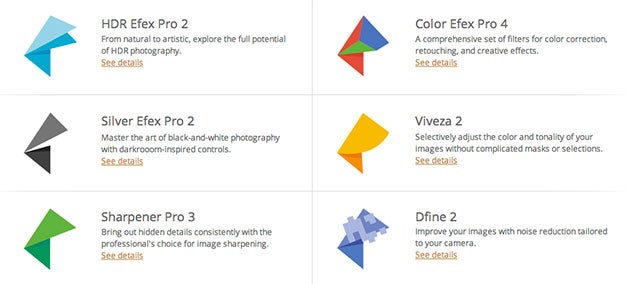 We like Nik's software. Their mobile apps are pretty solid, but it's been their Photoshop/Lightroom/Aperture plug-ins like Silver Efex and Color Efex that have worked their way into workflows.
There has been a bit of concern lately, though. Google, Nik's new owners, shut down the struggling desktop photo editor Snapseed. They also killed non-photo properties like their own Reader app. It had some people worried. But, it looks like Google is sticking with Nik, as they're now offering all of their popular plug-ins for $150.
You get the following: HDR Efex Pro 2, Color Efex Pro 4, Silver Efex Pro 2, Viveza 2, Sharpener Pro 3, and Dfine 2, which is used for noise reduction.
It's a very useful set of software and it seems like the programs will live on, which is encouraging. At $150, it's still more than an actual stand alone copy of Lightroom 4 or Aperture, but you can now also try the whole suite for two weeks for free to see if it floats your photographic boat. The pricing is pretty aggressive, so it will be interesting to see how it affects the rest of the players in the space.