Google Kills Snapseed Desktop App
The popular image editing app Snapseed will no longer have a desktop version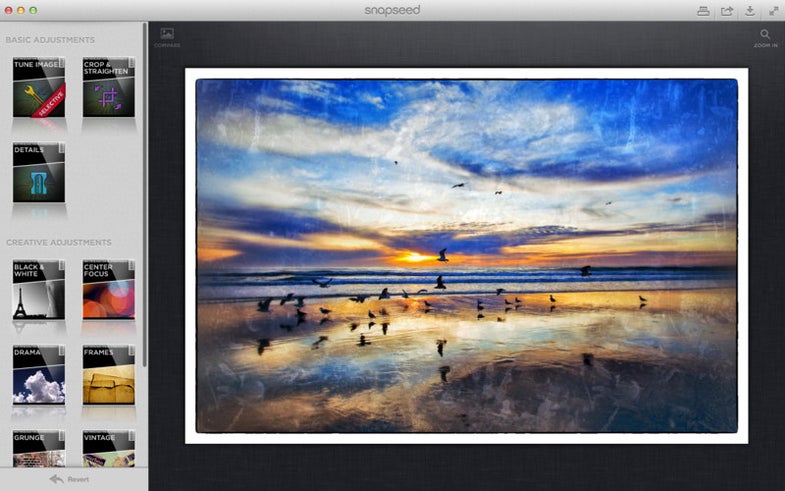 When Google purchased Nik Software last year, the generally held opinion was that Google wanted the company's skills for beefing up image editing in Google+ and other services — but no one was sure what that meant for Nik's standalone apps. Since the purchase, Google put out Snapseed for Android, which allayed some fears, but the desktop app isnt so lucky. Google has now announced that they will no longer sell or update the desktop version of Snapseed, either for Mac or Windows.
In the blog post, Google said:
This comes as part of a large series of cuts at Google, which has seen a number of services getting the axe. Perhaps the most worrying is that Google will be killing the popular RSS tool Google Reader, which has provoked a widespread and vocal response from internet users. The version of Snapseed on the Mac App Store has already been removed.
This also comes just days after Google has started shunting people away from Picasa Web, and into Google+ instead, indicating another service that might not be around for much longer.
Snapseed is still available on Android and iOS for now, but given how heavily Google seems to be cutting back projects, who knows if it will stay that way. And given that Nik hasn't updated any of its other desktop software since the company was acquired, you have to wonder about the fate of those apps too.
[via 1001NoisyCameras]