Snapseed Finally Lands On Android, Goes Free For iOS
The popular mobile editing app is now on Android, and with Google+ integration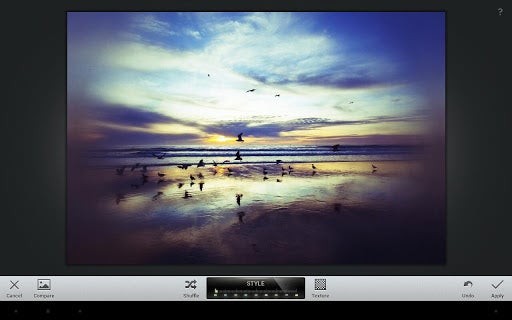 When Google bought widely respected app developers, Nik Software in September, many wondered what that would mean for their popular apps on Apple's platforms, especially the universally praised iOS app, Snapseed. Thankfully, it looks like Snapseed is here to stay, as a major update has just been released, finally bringing the app to Android.
We've been waiting on an Android version of Snapseed since it was promised almost a year ago. Now, finally, you can grab the app through the Google Play store, and start doing some photo editing from your Android device. Unfortunately, it won't work on every device: you need Android 4.0 or better, and there are reports that it isn't compatible with some tablets. This last point seems a bit strange, as it appears the reason for the Nexus 7 not being supported is that it doesn't have a rear-facing camera.
iOS users haven't been left in the cold with updates, either. Not only has Snapseed been updated with new frames, filters and Google+ integration, but the app is now totally free, too. While that may strike some paying customers the wrong way, it's a great move for people who want to give the app a try.