New Gear: Nik's iOS Image Editing App, Snapseed Coming to OSX, Android
The iPad's most powerful image editor comes to the desktop for $20, Android for $5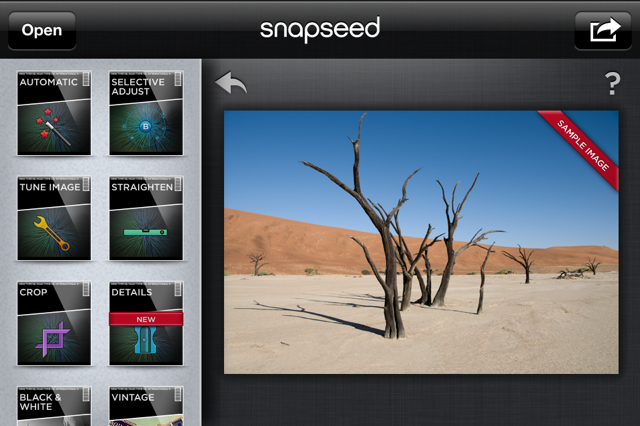 For a while now, Nik's Snapseed app has been one of the most robust image editing tools available for the iPhone and iPad. Now, they have released a beefed-up version meant to run on Mac computers.
The app will be available from the Mac App store later this month for $20. Because it's not restricted by the performance and architecture limitations of a mobile device, they have made it more powerful and added a few new features.
The interface is still basically the same, allowing you to make adjustments to common elements like white balance, contrast, saturation, and other familiar values. But, now there are also several sets of presets to handle commonly-applied affects. The result is a set of more complete filters with distinct looks.
One of the primary functions of Snapseed so far on mobile platforms has been to create retro-filtered images like you would with Instagram. But, because the Instagram experience is so limited on the desktop, this is likely a good opportunity for Nik to gain some ground. We'll give some impressions of the app once we've had some serious time to play with it.
The long-awaited Android version of the app is also on its way to Ice Cream Sandwich-powered tablets for the familiar price of $5. It will be available in the coming months and they claim it will be able to take full advantage of the Tegra 2 and 3 chips.