New Gear: Canon PowerShot N Compact Camera
The PowerShot camera system takes a new shape, literally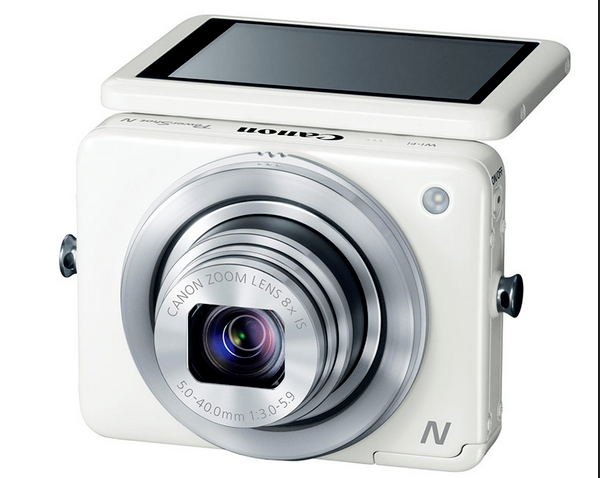 We may earn revenue from the products available on this page and participate in affiliate programs. Learn more ›
Typically, CES is a time for camera companies to churn out a whole bunch of very similar compact camera, but Canon is switching things up a bit with the form-factor of the PowerShot N.
As you can tell from the photo above, the camera itself has a squarish shape to it. The camera measures roughly 3″ x 2.4″ x 1.2″, which puts it almost in mobile device territory and it has a 2.8-inch capacitive touchscreen on the back. It sounds a lot like the screen on the T4i and the EOS-M, which means it should actually be very good. The screen also tilts 90-degrees up to make it more versatile when shooting in odd situations.
The front of the camera is made up of an 8x zoom lens, which starts at 28mm and has a maximum aperture range of F/3-F/5.9 and, well, that's pretty much it. Controls are handled by the touchscreen and by two rings around the ring. The outer ring actually controls the shutter and the inner ring zooms. In form, they're similar to the rings found on their popular S110 advanced compact.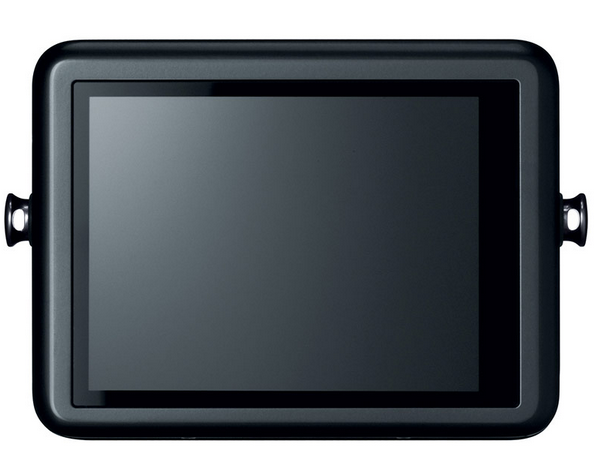 Imaging is handled by familiar PowerShot guts. The sensor is a 12.1-megapixel High-Sensitivity CMOS, which is paired with a Digic 5 processor. It has 58 different scene modes from which it chooses when using the Smart AUTO, but that's to be expected on a camera like this.
Of course, connectivity is also high priority, using on-board WiFi to interface with mobile devices using the Camera Window app. Unlike the 6D DSLR, which can actually be controlled via smartphone, the PowerShot N concentrates more on wireless photo sharing.
It's an interesting concept, but we won't be able to form a real solid opinion until we've used it a bit. The idea seems a bit reminiscent of the Casio Tryx from a few years ago, which tried to change up the form factor of the compact camera. In that case, though, the form was nice, but the image quality wasn't up to par. That likely won't be the case here, though.
It's the kind of camera that sounds like it would be perfect for the full-on Android camera treatment, but there's no telling if Canon will jump aboard that train in the future. It will be available in February for $300.
Check out our hands-on video from the floor of the 2013 CES: