New Gear: Canon EOS M Interchangeable-Lens Compact Camera System
Canon's new mirrorless system features an APS-C sized 18MP sensor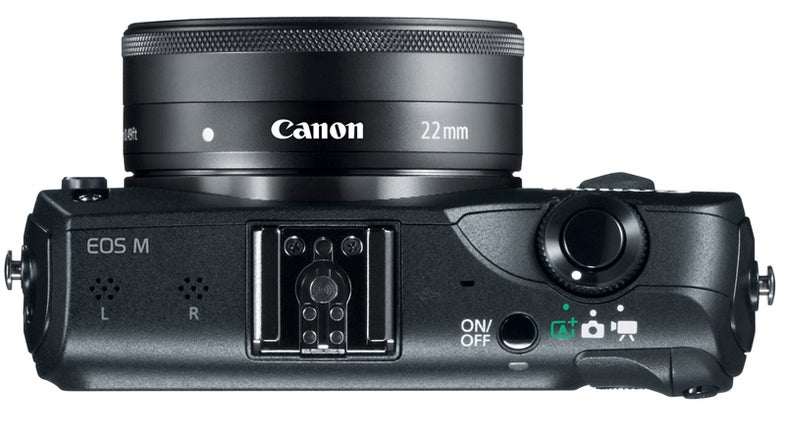 We may earn revenue from the products available on this page and participate in affiliate programs. Learn more ›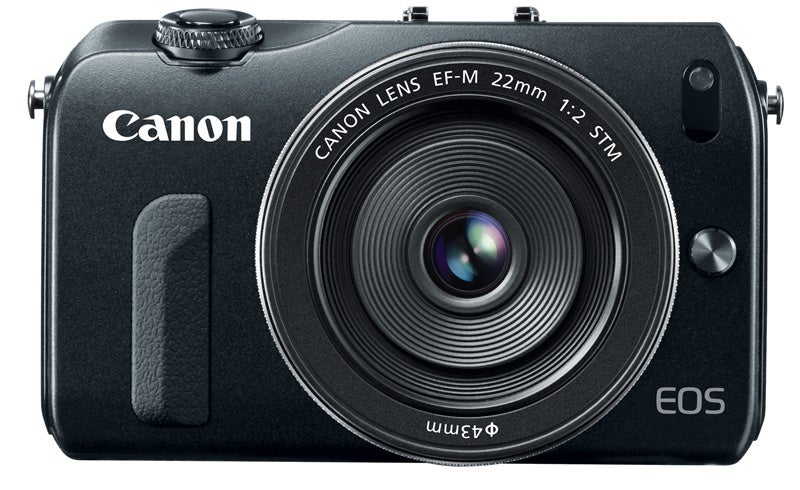 After years of speculation, Canon has made its entrance into the ILC party with the launch of their EOS M camera system. The M sports an APS-C sized 18 MP sensor, borrowed straight from the T4i, and a brand new lens mount. That said, most of M's specifications will look very familiar, as the majority of it guts are that of Rebel, squeezed into a smaller, mirrorless package of course.
The M features Canon's speedy Digic 5 processor and the same ISO range as the T4i: 100-12800 for stills and 100-6400 in video mode. Its shutter speeds range from 30 secs to 1/4000 sec and it features the same 3-inch 1040K dot touch screen as the T4i. It doesn't articulate in this case, but the touch screen experience is still pretty top notch compared to the rest of the camera market.
In video mode, the M offers 30, 25, and 24fps in 1080p and 60 or 50fps in 720p. It also features manual audio control with 64 selectable levels. Also Like the T4i, the M will offer fulltime autofocus during video capture thanks to a Hybrid AF system featuring both phase and contrast detection with 31 separate points. Because of it's mirrorless design, there's no dedicated phase detection AF sensor. The phase detection AF is handled by pixels built straight into the sensor, all of which can only be accessed when using one of Canon's new STM lenses. We haven't had a chance to try it with the EF adapter, (more on that in a bit) but we're curious to see how quickly they're able to focus.
The EOS M will come with a 22mm STM f/2 kit lens right out of the box. As of right now, the only other lens choice for the cameras is an 18-55 f/3.5-5.6 STM-M IS lens for $300. The 22mm on it's own will run you $250. The before-mentioned EF-M adapter will be available for $200, which isn't exactly cheap, but will likely offer a much better experience than Nikon's 1-series offering, which applies a 2.7x crop factor to F-mount lenses.
We had a little bit of time to play with an early mockup of the new system, and the menu was quite familiar to that of other EOS cameras. It also offers the same laundry list of modes, including Intelligent Auto mode, Handheld Nightshot mode, HDR Backlit mode and 7 different creative filters. It is, as would be expected, compatible with all SD, SDHC and SDCX cards.
The battery is an entirely new form-factor and according Canon, it's good for about 270 still shots and 1.5 hours of video capture on one charge. Due to its smaller size, its burst rate is 4.3 fps, compared to the T4i's 5 fps.
The M offers a hotshoe, compatible with all EOS flash units, but lacks an accessory port, meaning we will not see an EVF accessory for the M, at least not in this generation. There's also no built-in flash, which we find to be less-than-ideal for a small camera. A smaller body also means less room for tactile controls, something serious photographers won't be pleased with.
In terms of size, the M fits in somewhere between the G1X and the S100. That said, it is surprisingly small, solid and well-weighted. Unlike other manufacturers who have entered this market, Canon opted for a decidedly-un-retro-looking body. Our initial reaction was that it looks like an oversized SX230 HS with a detachable lens. That said, it is certainly not cheap feeling, in fact, it definitely feels like the build quality of other EOS cameras.
Canon is also putting out a non-articulating compact Speedlight 90 EX to accompany the M system for $150. Considering it can be used a commander unit, that's not a bad deal.
Available late October, the Canon EOS M will ship with the 22mm f/2 lens will and retail for $800. We're looking forward to putting the M through its paces as soon as a retail unit becomes available. We'll be very interested to see how it stacks up against its competition, most notably Sony's NEX cameras, which already have quite a head start in the market.