500px Mobile Apps Removed From Apple App Store Because of Nude Photos (UPDATE: It's Back)
One of the most popular photo apps around gets the ax due to too many naked people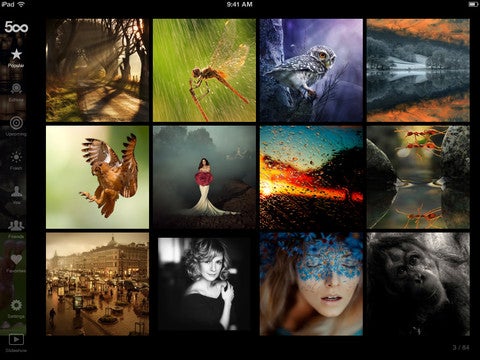 UPDATE: The 500px app is now back in the app store, but it has received a 17+ rating for its potential for porn. We're glad to see it back, but wondering how this will affect other apps, like Twitter's just-released Vine app, which has already been criticized for showing off naked people almost immediately upon its launch.
The 500px app is one of the best looking photo sharing apps around. But, now you won't find it in the app store because it disappeared last night after a disagreement regarding the inclusion of nude photos.
If you're a regular member of 500px, you know that nude photos are part of the landscape over there. Nothing pornographic (well, I guess that depends on your definition of "pornographic"), but nakedness isn't out of the ordinary. Apparently, Apple decided that was a violation of their App Store agreement and pulled the plug on an updated version that was going through their approval process.
Early reactions to the removal have been predictably angry. The most damning element against Apple's case is that the app comes with "safe" viewing mode turned on by default. If you want to see photos that include nudity, you have to use a computer or at least a browser to turn safe mode off.
The other strong argument against the removal names the native iOS browser Safari, which you can't point to any corner of the internet and look at things so horrible and sordid you'll never want to turn your phone on again.
The whole issue of nudity in photography seems to be heating up just a little in recent months. One of Instagram's most popular and talented users got the boot for showing a topless woman and now one of the most popular apps has been banned from iOS for nudity. It will be interesting to see how it all plays out.
The Flickr iPhone app (which we like a lot) seems to be alive and kicking, even though you can readily find nudity using it. I just double checked. Sorry IT department.
Do you think Apple will change their tune for the sake of a wildly popular app? Or will they stick to their guns? Technically, they're well-within their rights to give the app the ax, but is it the right thing to do?
From: TechCrunch