Official 500px App Hits iPad
Popular photo portfolio site 500px has released an excellent (and free) iPad app.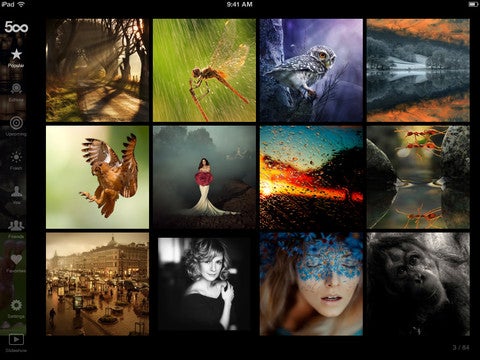 500px has finally released an iPad app, and it's simple, gorgeous, easy to use, and free. They lay out the basics in a blog post, but if you have any experience using iOS, the interface is instantly understandable. You swipe between images, tap to show information, and drag up to show comments. You can even use it for slideshows of your photos using music stashed on your iPad.
You can view popular, upcoming and fresh photos, as well as the editors' picks, your friends, and your favorites. Images that you really like can be immediately shared on Twitter, Facebook or Tumblr.
500px fully admits that this is just the first version of the app, and that plenty more features are coming, including "account creation, offline browsing, direct uploads from iPad, and lots of other goodies."
There are also plans for iPhone and Android apps in the works.
Overall, it seems like a grat app. The only things that I feel it's really missing is the aforementioned ability to upload from your iPad directly, and EXIF information, both of which should be out soon.