Instagram Hits 150 Million Uploads
The wildly popular Instagram iPhone app has passed a major milestone: 150 million photographs uploaded by users.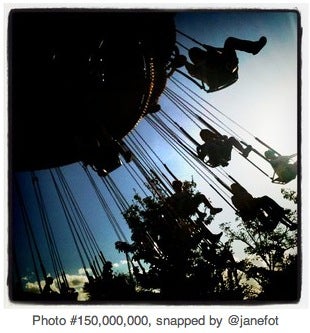 It was only October of 2010 that Instagram hit the app store, competing with similar faux-vintage apps like Hipstamatic. Now, just 10 months later, Instagram has more than seven million users, who have uploaded more than 150 million pictures at a rate of 15 new photos every second.
As much as any other app, Instagram has marked the rise of the iPhone as an insanely popular camera, with its easy interface, social network tie-ins, and the ever popular vintage filters. Between it and Camera+, that's probably the vast majority of iPhone photographers spoken for.
Instagram also made the wise move of releasing their API to the public, causing an explosion in tie-in services and apps. You can have your images printed like polaroids, postcards, or photobooks. Other apps have mashed it together with location data, and people have created internet front-ends for the otherwise iOS only app.
Instagram has also been a pretty big hit with the celebrity set, and the service recently exploded when it was revealed Justin Bieber was on the service — his first photo was about traffic.
The big issue for the service going forward is how to monetize the service. FastCompany recently talked to cofounder Kevin Systrom about the company's future. "The next version of Instagram definitely moves in that direction; however, I won't say the next version will monetize Instagram," he said.