New Gear: Sigma 50–100mm f/1.8 DC HSM Art Zoom Lens For APS-C Cameras
Say hello to Sigma's super fast new telephoto zoom lens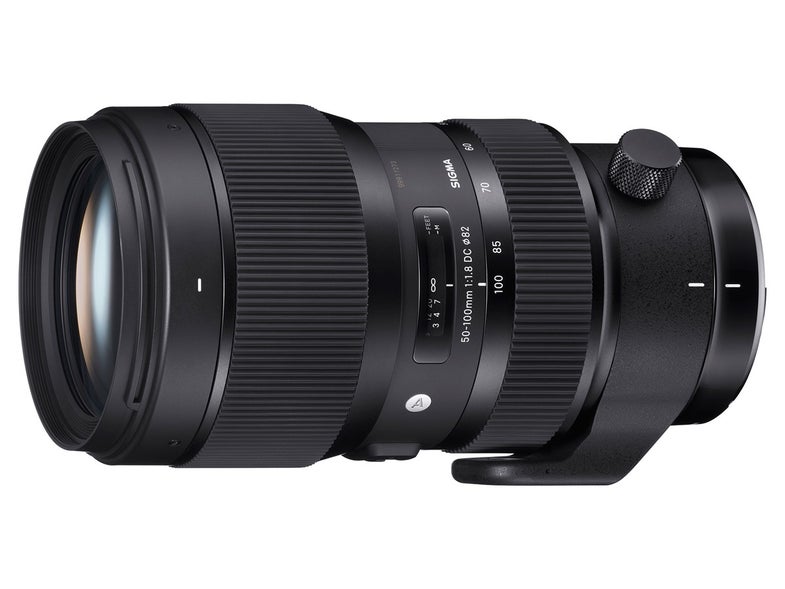 We may earn revenue from the products available on this page and participate in affiliate programs. Learn more ›
For a long time, the cap on zoom lens aperture sat at f/2.8. Then, Sigma created the 18–35mm f/1.8 zoom lens for APS-C cameras. Now, the company is expanding its line of f/1.8 zooms into the telephoto realm with the 50–100mm f/1.8 DC HSM Art lens.
On an APS-C-sensor body (this lens isn't meant to work with full-frame cameras), the new 50–100mm f/1.8 lens has the equivalent field of view of a 75–150mm lens. So, while it doesn't quite reach the 200mm length that full-frame 70–200mm users are accustomed to, it makes up for it by letting in extra light with a bigger maximum aperture.
Inside, there are three FLD glass elements and one SLD glass element, in addition to a grip of other specialty glass elements to help achieve that big aperture without making the barrel the size of an anti-aircraft gun. In the end, the lens has an 82mm front filter thread size and weighs in at 52.6 ounces (more than 3 pounds).
In total there are 21 elements in 15 groups, so the size and weight make sense. On the other side of the bulk spectrum, Sigma's redesigned Hyper Sonic Motor has been made 30% smaller. The polycarbonate diaphragm blades are also light for quick and efficient movement.
One thing that's very notably not mentioned in the press material is the presence of any kind of built-in optical image stabilization. The f/1.8 maximum aperture helps to mitigate the need for stabilization, but it also means that it's going to be very reliant on those low F-numbers and higher ISOs. It's an interesting decision for sure, and I'm very curious to see how its omission affects this zoom's overall usability.
One fairly interesting point to note: In theory, you could equip this lens with a 2X tele-extender and have the equivalent field of view of a 300mm lens while maintaining a maximum aperture that's faster than f/2.8. Paired with a camera like the Canon EOS 7D Mark II or the new Nikon D500, that sounds like a pretty formidable sports photography setup.
The price for all that lens will be $1,099, which is pretty reasonable and in-line with Sigma's overall fast APS-C zoom strategy. Keeping that price down may have had some influence on the decision to leave out stabilization. I'm extremely curious to use this lens.