New Gear: Nikon D500 Brings Flagship Features to an APS-C Sensor DSLR
Nikon's new flagship DX camera has some pro-grade features.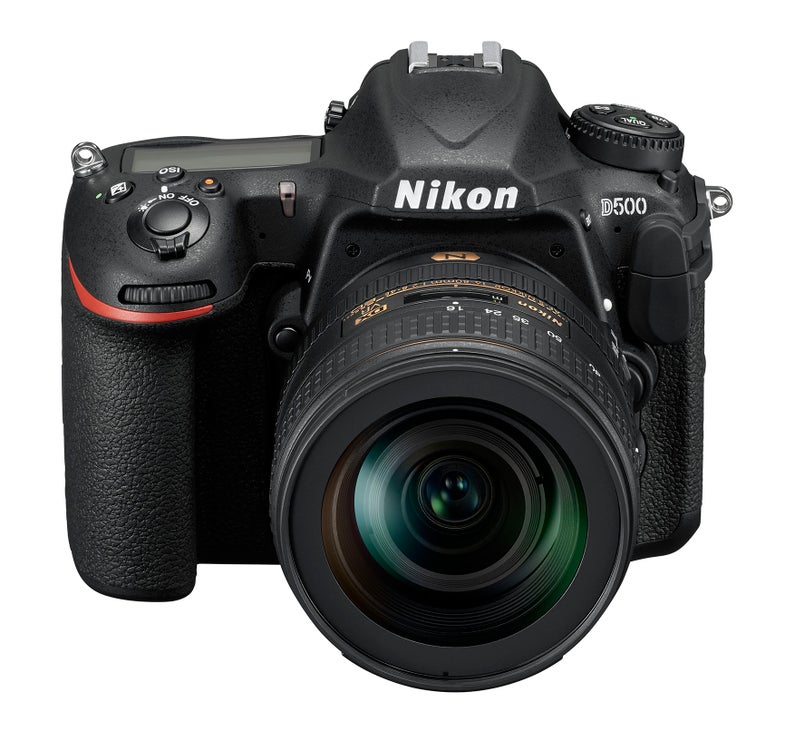 We may earn revenue from the products available on this page and participate in affiliate programs. Learn more ›
Earlier today, we met Nikon's new flagship D5 DSLR, but it's not the only flagship they have to show off today. The D500 is their new top dog DX (APS-C sensor) camera and it seems like a seriously powerful option for a shooter wanting a smaller camera than the D5.
The camera is built around a 20.9-megapixel APS-C sensor that's coupled with the new Expeed 5 image processor found in the D5. It also has the same 153-point AF system with 99 cross-type sensor. It can shoot at 10 fps with continuous AF and the buffer will hold up to 79 images before it fills up. This is very clearly a camera meant for shooting action and sports.
To further that point, the camera is built to be ruggedized in order to stand up to the elements. The shutter is also rated for 200,000 actuations, which is above what you might expect to find in an APS-C body.
While the D500 can't quite match the ISO 3,280,000 setting of the D5, it does get most of the way there, topping out at ISO 1,640,000 in its highest expanded mode. It will be very interesting to see how the crop-sensor holds up against the full-frame version found in the D5.
When it comes to the screen on the back of the camera, the D500 has a 3.2-inch, high resolution (2359K-dot) touchscreen LCD that can be tilted up and down, which could actually come in very handy, especially when shooting video. In terms of actual video specs, it shoots native UHD 4K video just like its bigger sibling.
The D500 will cost $1,999, which is considerably cheaper than the flagship D5, but the similarity in terms of features is actually really impressive. The D500, at least on paper, actually has quite a few advantages over the entry- and mid-level full-frame cameras that are currently on the market.
We're hoping to get some hands-on time with the D500 soon, so we'll keep you updated.