New Gear: Sigma 20mm F/1.4 Art Series Prime Lens Goes Wide For Landscape and Architectural Photography
Sigma goes fast and wide with the Art series lenses
We may earn revenue from the products available on this page and participate in affiliate programs. Learn more ›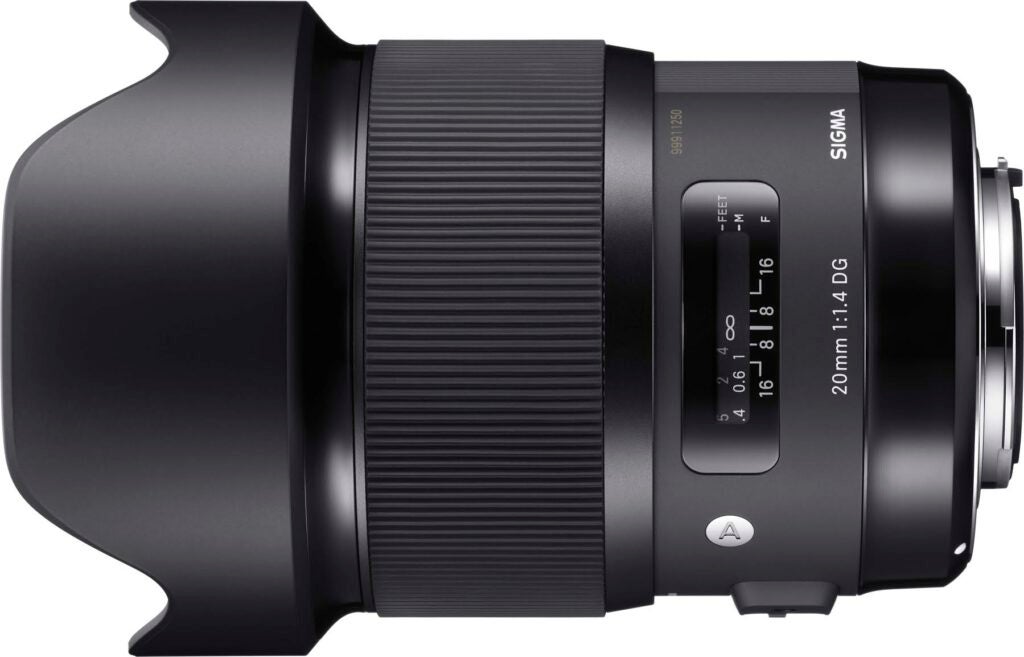 It seems very safe to say that Sigma's Art series prime lenses have been a hit. The 24mm, the 35mm, and the 50mm are all very well-regarded, and now the family is expanding. Today, Sigma is announcing the 20mm F/1.4 GD HSM Art series prime lens, which they claim makes it world's first with that combination of focal length and maximum aperture.
Inside are elements made from Low Dispersion glass, and Super Low Dispersion glass. There's a total of 15 elements in 11 groups, which is a lot glass, but that's to be expected for a lens with such a wide focal length. They claim to have minimized distortion, even at the edges thanks to its optical design, which is obviously something landscape and architectural photographers find very important.
As a result of that optical design, however, the lens itself sounds like a bit of a monster. It has a diameter of 3.6-inches and a length of 5.1-inches, but it weighs 33.5-ounces. Compare that to Nikon's 20mm F/1.8g lens, which weighs just under 13-ounces.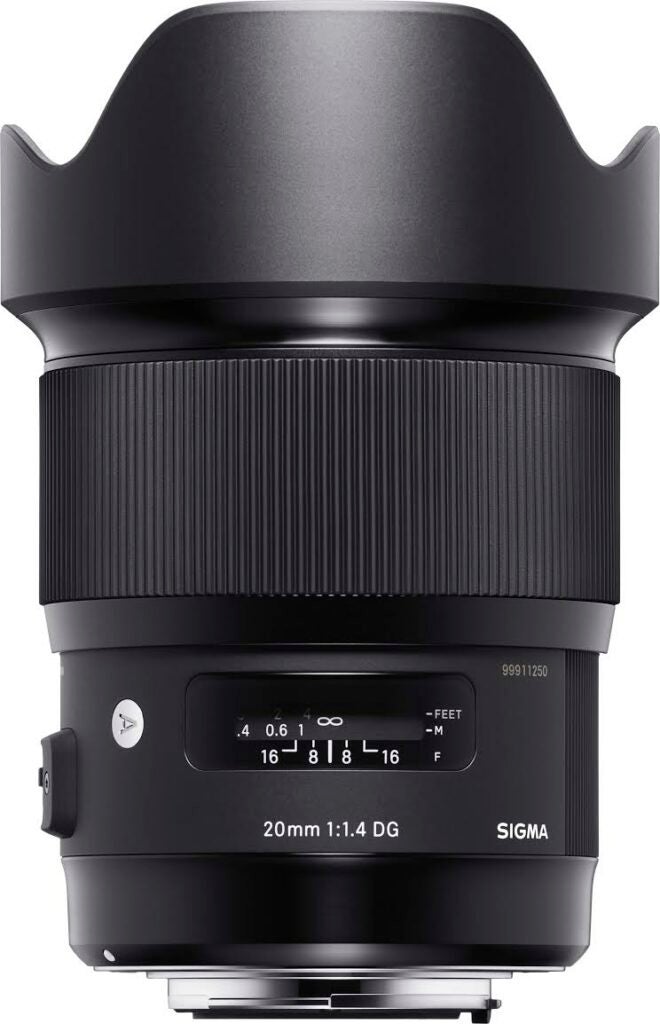 Beyond that, the lens is built just like the rest of the Art series lenses, with a Super Multi-Layer Coating to combat flare and ghosting, as well as a body made from Thermally Stable Composite. The diaphragm has inn-blades, and the bayonet mount is made of brass. It focuses down to 10.9-inches.
They're also now offering a fancy new metal lens cap for $23 if that appeals to you.
The lens will hit the streets at the end of November for $899, which should sound very familiar if you've been keeping up with the other Art series lenses.
In my opinion, this is a very interesting next-step for Sigma's Art series. The 35mm and the 50mm have such strong followings in the portrait and wedding communities at the moment, I keep expecting them to replace their current 85mm F/1.4 with an updated Art version. Or even to make a 135mm F/2, which is also super popular in that space at the moment. However, it seems Sigma really has an urge to make "world's firsts" lately, and that has resulted in some pretty interesting lenses like the 24-35mm F/2 zoom lens.
We'll run the 20mm F/1.4 Art through our camera testing lab as soon as retail units become available.