Lumapod is a portable, lightweight tripod that sets up in four seconds
And it works with smartphones, GoPros, mirrorless cameras and DSLRs.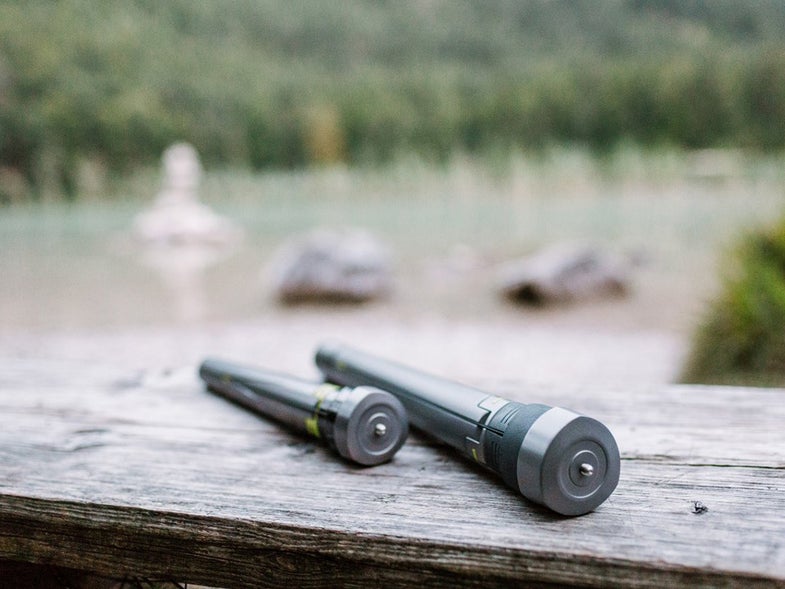 We may earn revenue from the products available on this page and participate in affiliate programs. Learn more ›
Tripods are a must-have accessory for videographers, nature photographers, and even casual shooters looking to upgrade their selfies into self-portraits. As crucial as tripods are, they aren't always ideal to travel with and can be a pain to setup. The Lumapod, which hit its Kickstarter goal in under 90 minutes, thinks that should change.
The Lumapodcomes in two sizes: the Go85 and the Go120.
The Go85 is designed to hold smartphones and action cams. It has a max height of 33.4 inches, weighs 0.88 pounds, and can support cameras that weigh up to 2.2 pounds.
The Go120 is designed for mirrorless cameras and DSLRs. It has a max height of 47.3 inches, weighs 1.65 pounds, and can support cameras that weigh up to 4.4 pounds. The Go120 also comes with modular leg extensions so you can mount wheels and use it in the studio.
There have been light tripods before, but the setup process with these sticks is unique. To set it up you slide the head up and the kevlar ropes, which replace the traditional tripod legs, engage.Three feet, similar to those found on a monopod, flip out from the bottom of the tripod.
The Go85 includes a phone mount, a GoPro mount, a mini ballhead mount, and a thread adapter. The Go120 comes with a Z-plate mount. There are also a number of add ons for the Lumapod, like a bluetooth remote, a quick release plate, a travel pack, a compact ballhead mount and the dolly wheels.
Lumapod is raising funds through Kickstarter through October. A pledge of $81 will get you a Go85 plus a mounting kit. A plegde of $116 will get you a Go120 plus a Z plate mount.