Leica Offers Sensor Replacement For M-Series Cameras Suffering From Sensor Glass Corrosion
Deteriorating IR filters are causing problems for some Leica shooters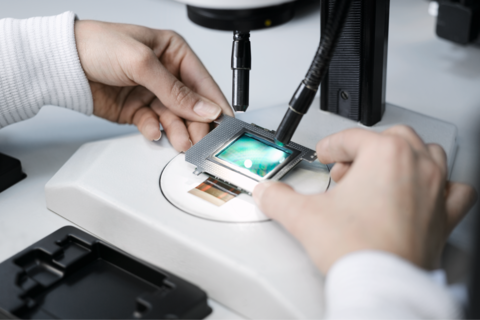 We may earn revenue from the products available on this page and participate in affiliate programs. Learn more ›
When Leica announced the M (version 240) they made a big switch to CMOS sensors. Now, however, they have started to see that some of their older CCD sensor cameras are experiencing an issue with corrosion on the IR filters. As a fix, Leica is offering affected users a sensor replacement at no cost.
The problem stems from a glass filter meant to cut down infrared light hitting the sensor. If you'll remember, Leica's first digital rangefinder, the M8, had a problem with oversensitivity to IR light, which sometimes required an additional filter to correct. Moving up to the M9 (as well as the other CCD cameras, including the M9-P, the M-E, and the black-and-white-only M Monochrom), the IR filter that sits over the sensor could actually degrade significantly if it becomes at all damaged.
The issue only affects CCD-sensor cameras, so if you have a Leica M or any of their cameras using a CMOS sensor, you shouldn't be affected. Also, users that have already paid for a sensor replacement that can be attributed to this issue will get a refund.
Ultimately, it's a bummer that the issue exists, but it seems like Lieca is doing everything they can to try and make it up to their users. When cameras cost so much, it's easy for them to come under criticism, so it's good to see that Leica is doing their best to make good with their users.