New Gear: Mamiya Leaf Credo 50 Medium Format Digital Camera System
Another medium format camera maker gets in on the CMOS business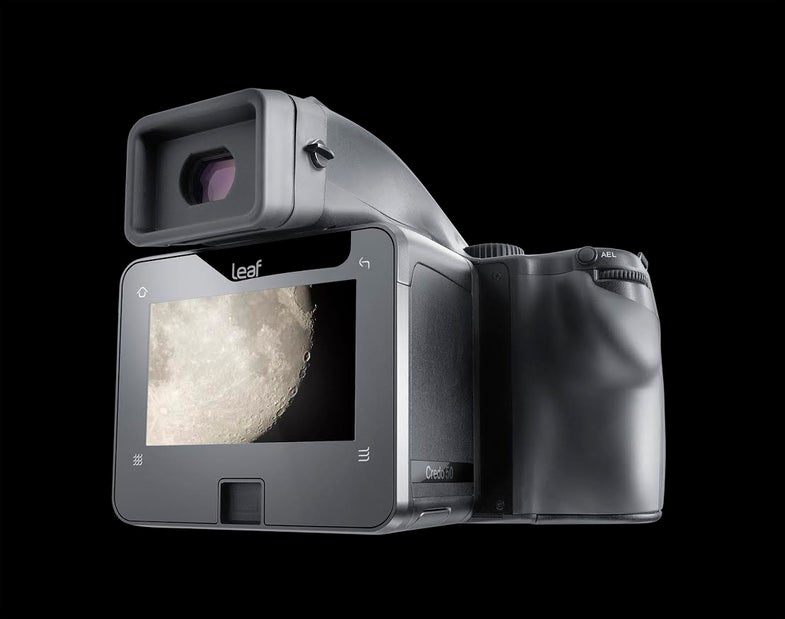 We may earn revenue from the products available on this page and participate in affiliate programs. Learn more ›
Back in the year 2000, Leaf introduced the C-MOST digital back for medium format cameras at the Photokina show. Now, Mamiya Leaf is getting back into the CMOS business with their new 50-megapixel Credo 50 back.
CMOS is all the rage in medium format at the moment, and the specs on the Credo 50 should look familiar if you've been following other makers like Hasselblad, Pentax, and Phase One. The Credo 50 uses the 50-megapixel Sony sensor that goes up to ISO 6400. It's capable of one-hour exposures and has a claimed 14 stops of dynamic range.
The back itself has a large 3.2-inch touchscreen display with 1.15-million pixels of resolution, which can be used for Live View.
They will be showing off the new back at Photokina 2014, from which we will be reporting live, so we'll bring you some hands-on coverage with it to see how it stacks up against the other CMOS-based medium format backs.
The Credo 50 will set you back $27,000 for the back alone, or you can get the camera system for about $31,000.