New Gear: Pentax 645Z Medium Format Camera With 51.4-Megapixel CMOS Sensor
You can get Pentax's new medium format body for less than $10,000, including a lens
We may earn revenue from the products available on this page and participate in affiliate programs. Learn more ›
CMOS is the big thing when it comes to medium format digital cameras at the moment. Just ask Phase One and Hasselblad. Now, Pentax is updating their popular 645-series medium format digital cameras with the CMOS-toting 645Z. And it checks in at a price well under $10,000.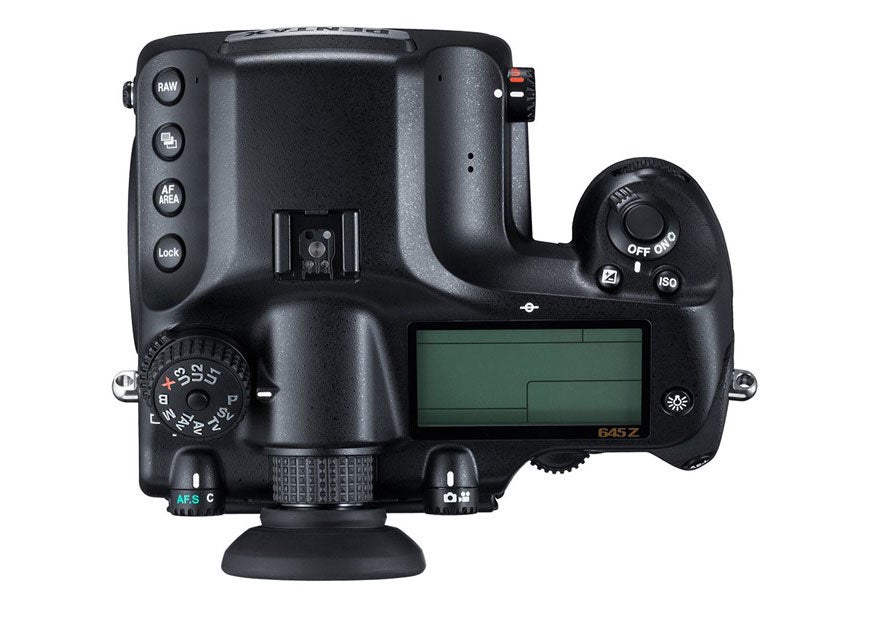 The heart of the camera is their new 51.4-megapixel CMOS sensor. Because of the move away from CCD, it can now hit a DSLR-like ISO number of 204,800. While high ISOs like that are typically not very useful due to the grain, the large sensor and high resolution mean you'll have more leeway in terms of noise-reduction that you would with a standard or even full-frame DSLR. The addition of CMOS also means that the 645Z can do video.
Another interesting addition is the 3.2-inch LCD display, which has just over a million dots of resolution and actually rotates, which isn't something you typically find on a camera at this level. Since it'll likely spend a lot of time on a tripod, that could come in very handy.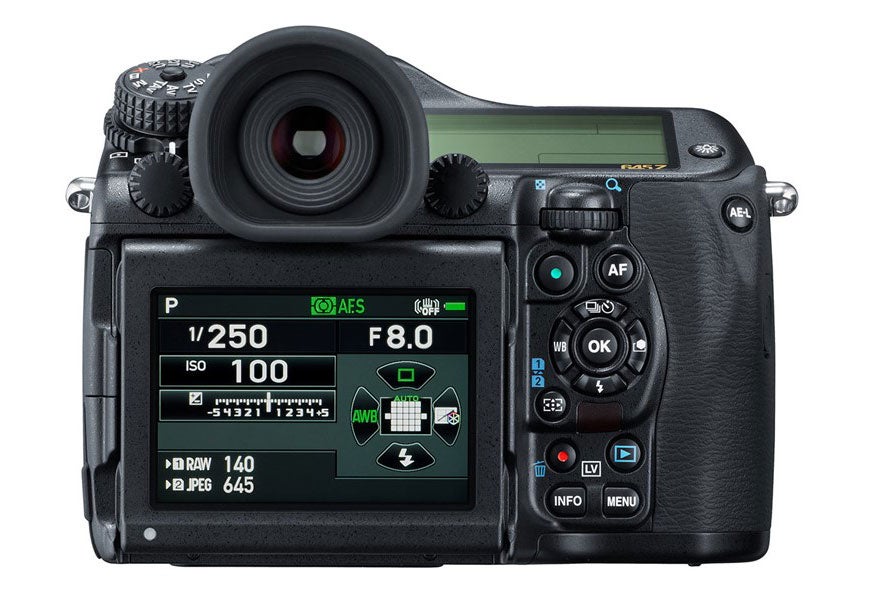 The body is built to be super-tough, using weather sealing at 76 different points, so it will be at home in the studio, but it seems Pentax is keen to get them out in the field as well.
As for lens options, there are 13 to choose from being made available from Pentax:
SMC-FA 645 75MM F2.8 $839.00
SMC-FA 645 45MM F2.8 $1,319.00
SMCP-FA 645 150mm f/2.8(IF) $1,679.00
SMC PENTAX-FA* 645 300MM F4 ED(IF) $4,799.95
SMC-FA 645 400MM F5.6 EDIF $3,479.00
SMC-FA 645 ZOOM 45-85 F4.5 $2,879.00
SMCP-FA 645 120mm f/4 MACRO $1,679.00
SMCP-FA 645 200MM f/4 (IF) $1,319.00
SMCP-FA 645 80-160/4.5 $2,519.00
SMCP-FA 645 33-55 f/4.5 AL $3,239.00
SMCP-FA 645 ZOOM 150-300MM F/5.6 ED $3,239.00
SMCP-FA 645 35mm f/3.5 $1,919.00
SMCP-FA 645 55-110 f/5.6 $2,039.00
The standard lens checks in under $1,000. And since the body itself will cost $8,500 when it's released in May, you can get yourself a system for under $10,000. Yes, that's a lot, but in terms of a full-on, high-res, medium format system, it's very cheap.
We liked the original 645 and we're glad to see that Pentax is continuing to support it.