Phase One Introduces IQ250 50-Megapixel Medium Format Digital Back With a CMOS Sensor
CMOS medium format digital cameras burst onto the scene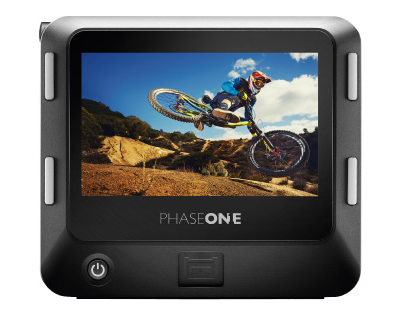 We may earn revenue from the products available on this page and participate in affiliate programs. Learn more ›
At the beginning of this week, the thought of a medium format digital camera with a CMOS sensor was the stuff of rumors. Then, Hasselblad announced their new 50-megapixel camera and now Phase One is trotting out the IQ250, which has a 50-megapixel CMOS sensor inside.
The sensor in the IQ250 is a 44x33mm sensor, which is 68-percent bigger than a typical full-frame sensor, but smaller than a typical MF sensor, giving it a crop factor of 1.3x with medium-format lenses like the P30+.
While medium format cameras have traditionally used CCD sensors, the new push toward CMOS will likely mean vastly improved high-ISO performance, which is a welcome development for shooters who want to take a medium format system out of the studio. The IQ250 has an ISO range from 100-6400, and with all that extra resolution (the file size is 8280 x 6208 pixels), it will take to noise reduction software very effectively.
It has a claimed dynamic range of 14-stops and shutter speeds from 1/10000th sec. up to a full hour. Like other Phase One backs, it also has built-in Wifi and FireWire/USB 3.0 for tethering.
Unlike the Hasselblad system, the Phase One is actually available now, though it commands the hefty price of $35,000. That price really shouldn't be a surprise to anyone familiar with high-end medium format digital camera gear, though.