GoPro Fetch Mounts an Action Camera to Your Dog
Get a dog's eye view
We may earn revenue from the products available on this page and participate in affiliate programs. Learn more ›
We have seen some truly awesome videos that result from animals sporting action cameras, but now there's an official way to get a GoPro camera onto your dog. The Fetch Dog Harness is built very similarly to their Chesty mount for humans, only it's meant to ride on the back of your canine pal.
It's made to fit dogs from 15 to 120 pounds by using soft, stretchy, padded material to hold it in place. It uses typical quick-release plates for attaching the camera, but also allows you to tether it to the harness in case your dog manages to shake it free.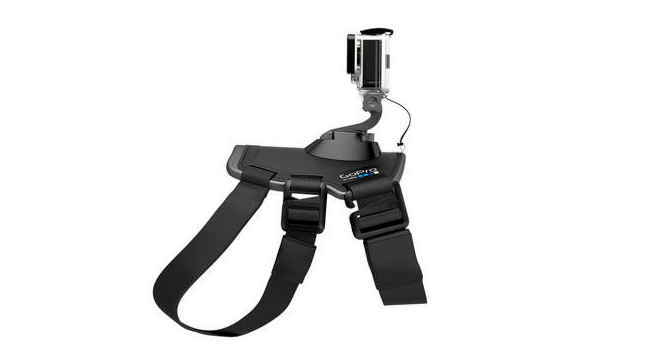 It can be mounted either on the dogs back or in front of them on their chest, depending on what point-of-view you're trying to achieve with your video.
Sony has actually offered a smilar mount for their action cameras for a while now and it really is a great idea, especially since so many people have been rigging up mounts of their own. The Fetch is currently available on the GoPro site for $60.