New Gear: Nikon Df DSLR With Retro-Styling and No Video Capture
A retro camera with truly modern guts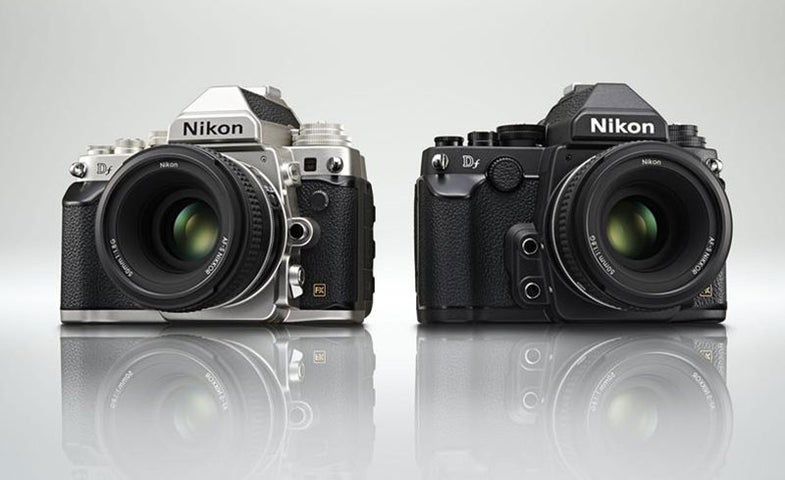 We may earn revenue from the products available on this page and participate in affiliate programs. Learn more ›
Ever since video became a standard feature in DSLRs, some die-hard still photographers have been calling for a camera that forgets about the motion. Now, Nikon's new DF DSLR asks that they put their money where their mouths are.
On the outside, the DF looks a lot like the long line of Nikon F cameras that came before it. It has dedicated dials for things like shutter speed and ISO. It looks and feels, in many ways, like a film camera. It even has the oversized pentaprism on top of the body that would look right at home with a golden "passed" sticker stuck on it. It even has a screw-mounted mechanical shutter release port on the shutter button.
But, while the outside is fully retro, the inside is state of the art. The sensor is the same 16.2-megapixel CMOS sensor as Nikon's flagship D4. It has the EXPEED 3 image processing engine and maxes out at ISO 204,800. The AF system is a familiar 39-point affair with non cross-type sensors and 3D tracking. It has a continuous burst rate of 5.5 fps, with no motor drive required. The back of the camera has a 3.2-inch LCD display with 921k-dots of resolution.
But, as much as this camera is interesting for what's inside, it's what Nikon left out that has made this a real story. There is no video functionality at all in the DF. It's likely the hardware would have no problem handling it (even cameras as far back as Canon's 50D were able to pull down video, even if it was disabled), but you won't have the option out of the box. That's where Nikon's "Pure Photography" ad campaign comes from. It's also lacking built-in WiFi, even if it is compatible with Nikon's WiFi add-on.
Now, the interesting part. Because the DF is filled with top-end guts, it also commands a pro-level price. When the DF will actually be available in November for $2,749 body only. If you want it as part of a kit with the new 50mm F/1.8 special edition (more on that in a minute), it will set you back $2,999. That makes it about $50 cheaper than the 36-megapixel D800.
The limited-edition 50mm F/1.8 Nikkor lens has a matching retro style to the DF, but doesn't apply the retro features like an aperture ring. it will be available for $279.
In the end, it's an interesting camera. As information has been leaking out about the camera, I've watched the internet react to it in slow motion. There was a lot of excitement about it initially, but the pricing information seems to have turned some people off. That's likely due to an enduring misconception that taking away video functionality somehow makes a camera cheaper.
It really is a thing of beauty, though. For a working photographer (weddings, events, etc) this actually does fill a need for some Nikon shooters who might not want to deal with all the pixels offered by the D800. But the lack of video still seems like a gamble. They've also given it just a single SD card slot, which is more in line with the cheaper D600 body than the pro-grade D800 and above.
The recent release of Sony's A7 and A7r full-frame mirrorless cameras also makes it a more interesting option.
We're very much looking forward to putting it through its paces, but what do you think so far? Does the retro experience appeal to you? Is a camera without video capture more or less attractive if there's no price advantage?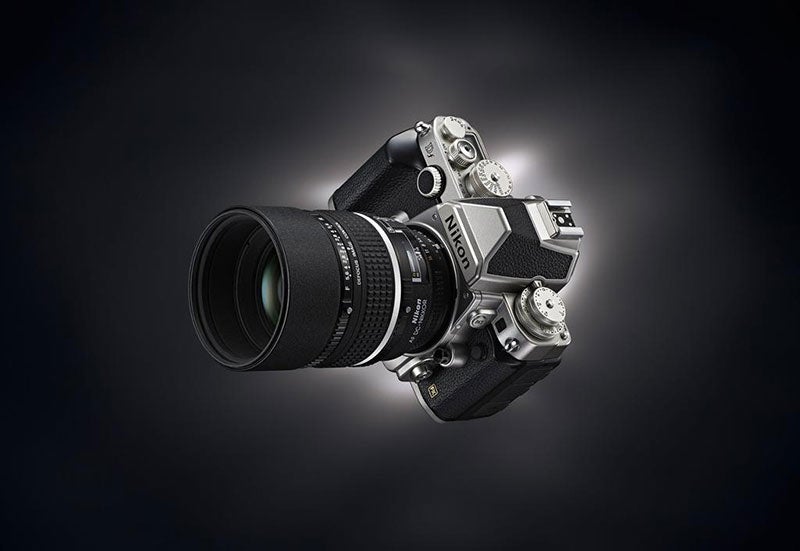 Nikon DF Retro-Styled DSLR Camera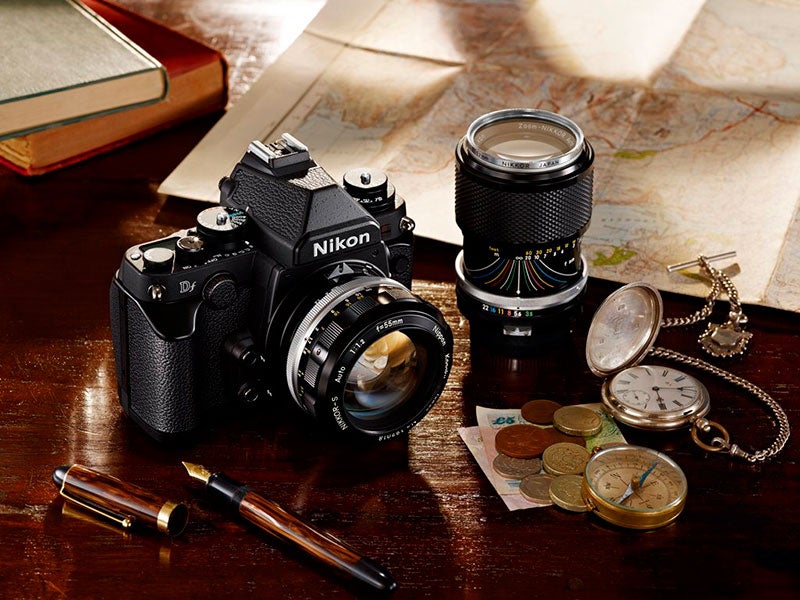 Nikon DF DSLR With Vintage Nikon F Lenses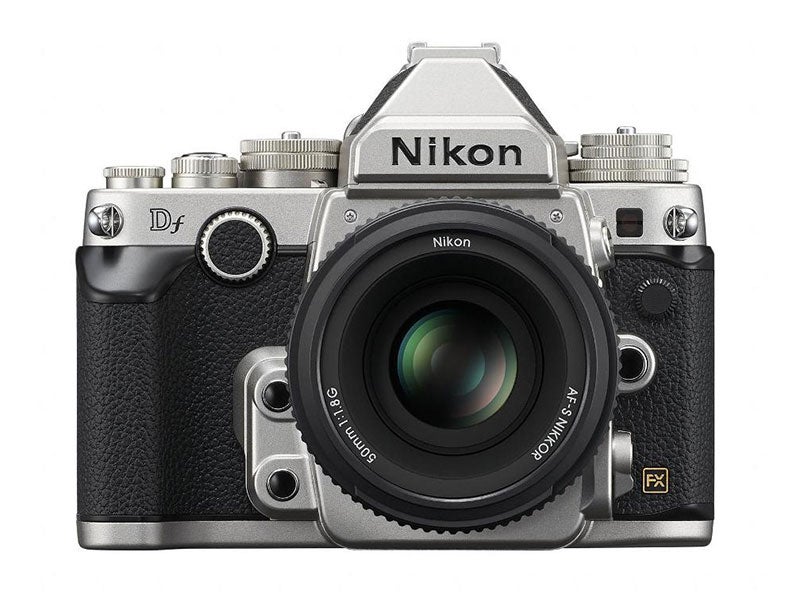 Nikon DF DSLR Front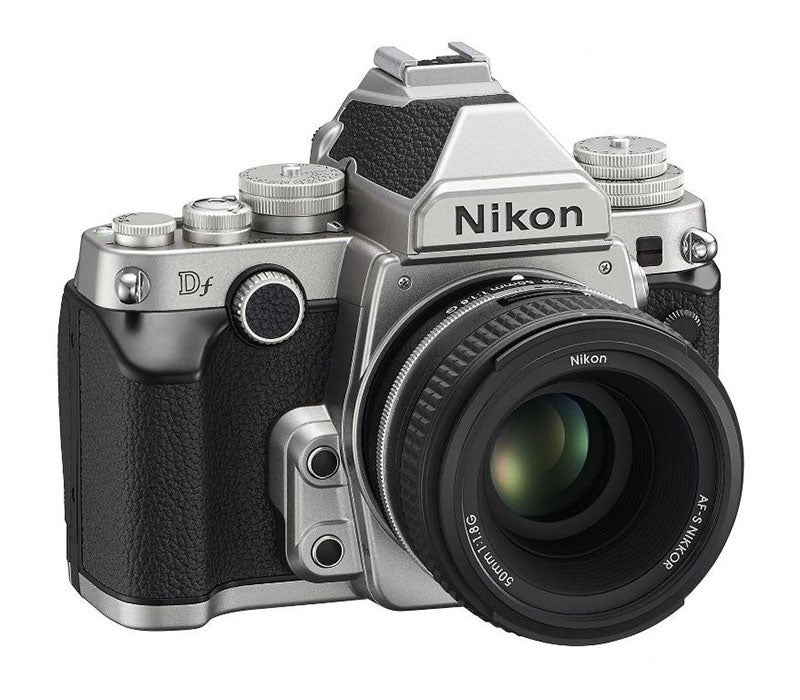 Nikon DF DSLR Camera 3/4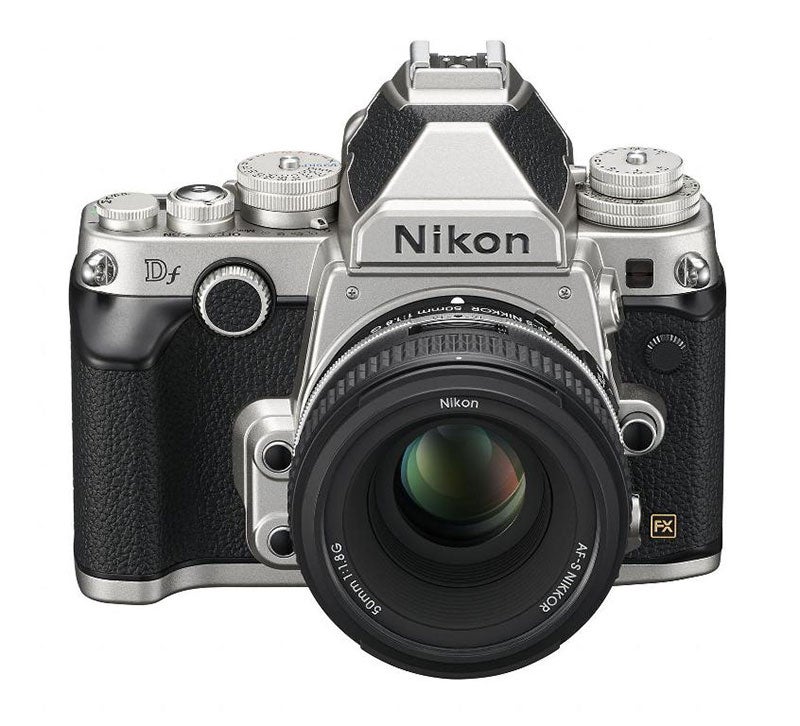 Nikon DF DSLR With Lens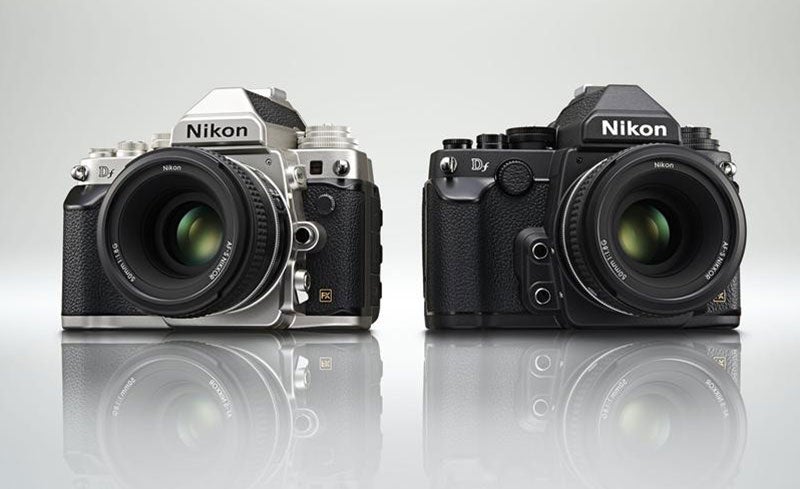 Nikon DF DSLR in Silver and Black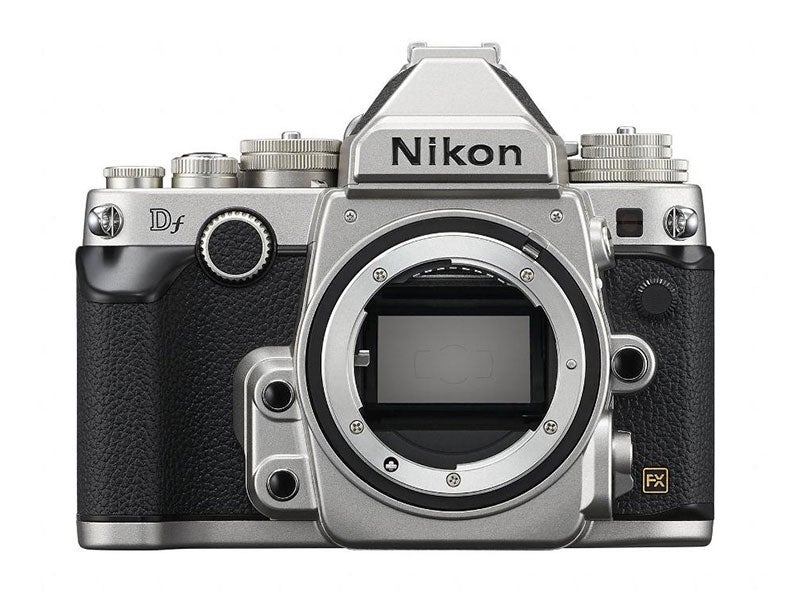 Nikon DF DSLR With No Lens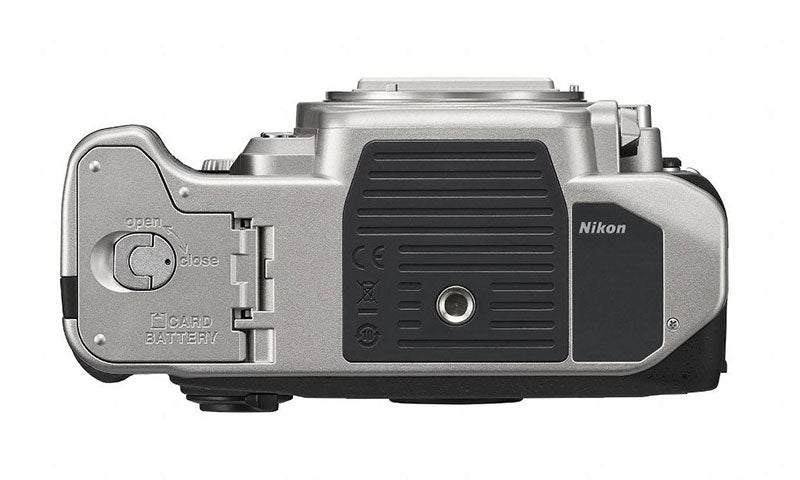 Nikon DF DSLR Bottom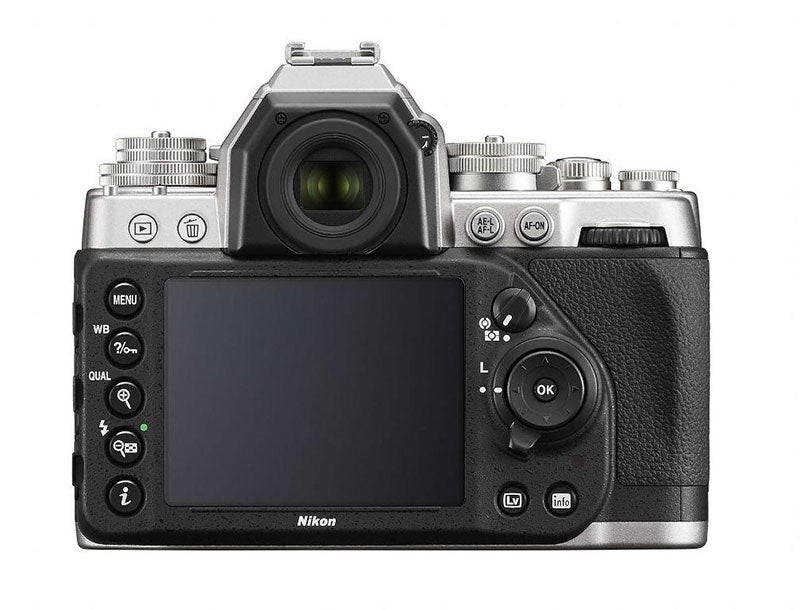 Nikon DF DSLR Back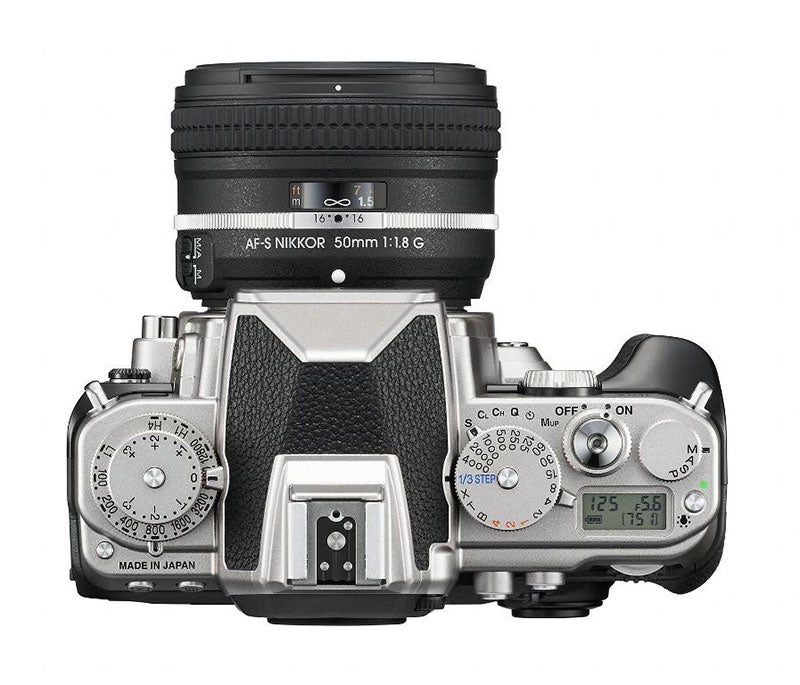 Nikon DF DSLR Top