New Gear: Sony A7and A7R Full-Frame Interchangeable-Lens Compacts
Full Frame, No Mirror. Yeah, they went there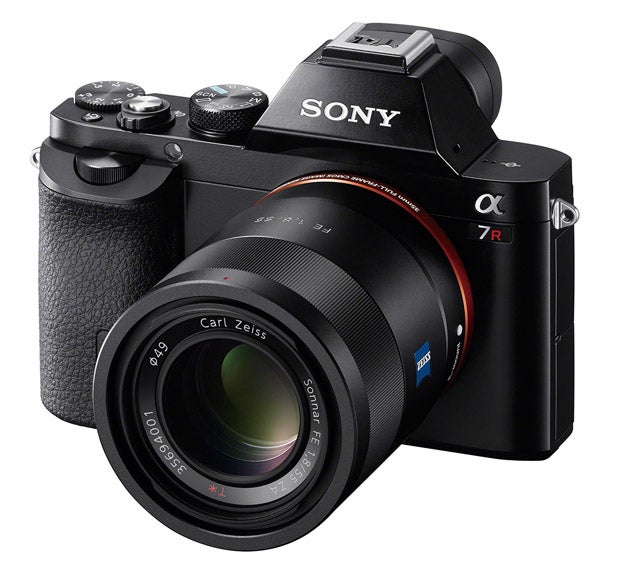 We may earn revenue from the products available on this page and participate in affiliate programs. Learn more ›
It's official. Sony and full-frame are totally going steady and are vying for prom king and queen. The newly announced 24.3MP Alpha 7 and 36.3MP Alpha 7R ILCs both have full-frame sensors packed into their small, weather sealed, magnesium alloy bodies and sport 2.4 million-dot OLED EVFs and tilting 3-inch 1.23 million dot LCD screens.
They accept Sony's previous APS-C format E-mount lenses, resulting in seriously vignetted images (if that's what you want) or images automatically cropped to fit the APS-C image circle. But, they can also use Sony's new full-frame e-mount lenses. First among these will be the Alpha 7's 28-70mm f/3.5-5.6 OSS kit lens, as well as the 24-70mm f/4 OSS Zeiss, 70-200mm f/4 OSS G, 55mm f/1.8 Zeiss, and 35mm f/2.8 Zeiss. Sony plans to have 10 full-frame e-mount lenses in their lineup by the end of 2014, and says it will add five more by the end of 2015.
New A- to E-mount adapters, with and without transmissive mirror technology, will allow use of legacy glass, while adapter-maker Metabones is already at work on intermediaries to let you mount other lens makers's glass.
A new version of their BIONZ processor, dubbed BIONZ X, provides enough number crunching to let the 7 and 7R capture video at up to 1080p60, perform automatic localized image editing while creating JPEGs, and power extremely fast contrast-detection autofocus in the pre-production samples we saw in our briefing. The cameras also include built-in Wi-Fi and NFC technology to control the cameras with, and transfer images to, your iOS or Android smartphone. Plus the two bodies are compatible with Sony's system of camera apps.
Expected to hit stores in December, the A7 kit will cost $2000, while the camera body alone will be $1700, and the A7R will cost $2,300, body only. The 55mm f/1.8 lens will follow in January for $1,000, while February will see the 24-70mm f/4 in stores for $1,200, and the 35mm f/2.8 retailing for $800. The 70-200mm f/4 will follow later in the year for an as-yet-unknown price.