New Gear: Nikon Coolpix AW110 and S31 Waterproof Compact Cameras
A pair of beach-ready compacts from Nikon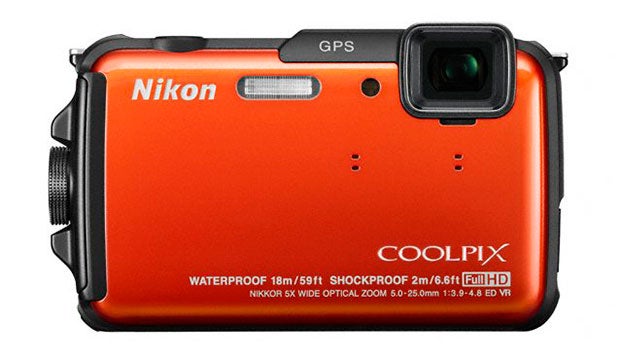 We may earn revenue from the products available on this page and participate in affiliate programs. Learn more ›
We saw several new rugged compacts back at CES earlier this month, and the collection keeps growing now that CP+ is in full swing. Nikon has a pair of tough cameras, both updates to previous models.
The AW110 is, as you might guess, the update to the AW100. It's waterproof to 59-feet, shockproof from 6.7-feet, and freezeproof to a standard 14-degrees F. The sensor is a 16-megapixel backside-illuminated CMOS sensor and the 5x optical zoom lens has VR built in (Nikon doesn't like sensor-shift stabilization). Of course, it also has built-in WiFi, integrated GPS, and a big, bright 3-inch OLED display that they claim is easier to see when you're out in bright sun.
The S31 is the update to the S30, which means it's a lot cheaper, though, not as tough. It's waterproof to 16.5-feet, shockproof from 3.6-feet, and now has a 3x optical zoom lens with a 29-87mm full-frame equivalent. It still sounds like a great camera for a kid who's just starting out, especially with its $119 price tag.
The AW110 will come in Orange, Black, Camo, and Blue next month for $349. The S31 will predictably be available in more colors, including White, Blue, Yellow, Brown, and of course Pink when it his shelves next month.
We look forward to beating up both cameras as much as possible. It's not often we get to say that.