Nikon Coolpix AW100 Is a Tough, Waterproof Camera With GPS
Nikon dives headfirst back into the fray with its first tough cam in a while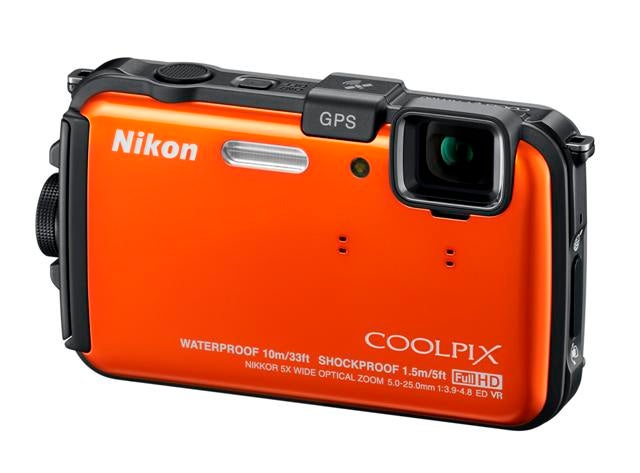 We may earn revenue from the products available on this page and participate in affiliate programs. Learn more ›
It has been a while since Nikon had a real rugged, waterproof option as part of the Coolpix stable, but the AW100 seems to have caught them up pretty quickly.
Since the ruggedization is the real draw here, we'll start with that. The AW100 is waterproof to a very-respectable 33-feet and can survive a drop of up to five-feet and keep on shooting. It's cold-proof down to a standard rugged temperature of 14-degrees F and all of the connectors and battery compartment are locked down to prevent catastrophe while you're trying to capture a true X-Games moment.
While the ruggedization options are all fairly standard for this type of camera, Nikon claims that the image quality is what will make their all-weather compact stand out. Inside is a 16-megapixel backside illuminated CMOS sensor with a maximum ISO of 3200. It has a 5x zoom lens (28-140mm equivalent field of view) and built-in VR that works in both still and video modes.
One of the cooler new features is the built-in GPS, which has an internal map display on which you can display your photos to remember where they were taken. Once they're uploaded to the ViewNX2 software, you can retrace your route or share it with Nikon's own Mypicturetown.com site.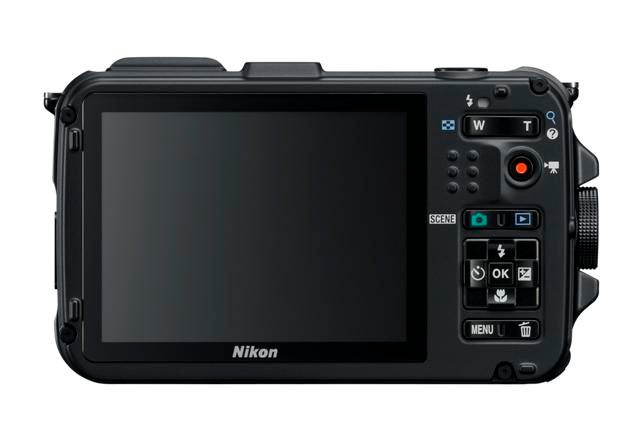 As for video, the AW100 does 1080p with optical zoom capability and stereo audio. The creative movie mode is actually a little more interesting for its ability to slow things down to 60, 120 or 240 FPS at reduced resolution, of course.
Nikon is also using the AW100 to debut their new Action Control operation system. You can assign specific camera functions to camera movements. For instance, swinging your arm can switch scene mode. Maybe we can make a custom extreme sports setting that senses the shooter flailing their arms wildly while flying through the air and immediately takes a photo for the impending insurance claim.
The AW100 is set to hit shelves starting in September for $379 in black, blue and bright orange. That puts it near the top end of the spectrum when it comes to cameras like this, but if it's as tough as Nikon says it is, you should get a lot of use out of it before it gives up the ghost.