Field Test: The Best Rugged Waterproof Compact Cameras
We took four of the toughest compacts around on a one-day adventure challenge to see who would survive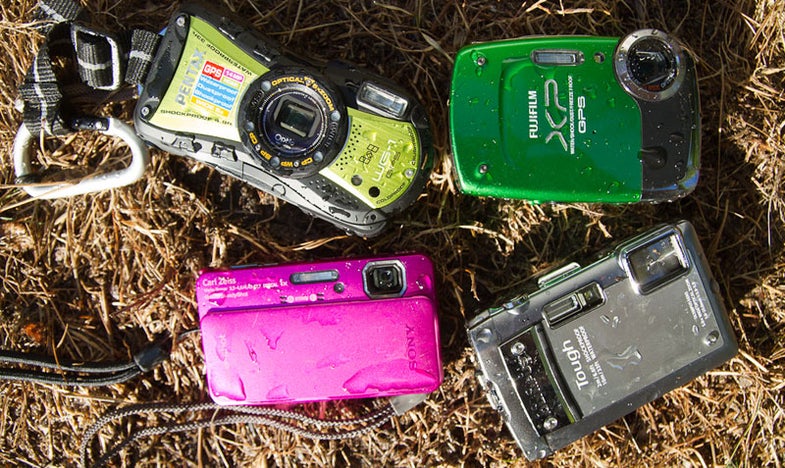 We may earn revenue from the products available on this page and participate in affiliate programs. Learn more ›
Rugged cameras are getting tougher all the time. They can stand bigger falls, deeper water and more brutal temperatures. To test the true burliness of the newest crop, we threw four of the latest models into a backpack and headed out to the Tough Mudder adventure race at Mt. Snow in Vermont. With 10 miles of brutal terrain and more than 25 obstacles — many of which involve being submerged in near-freezing water — we were interested to see which cameras were still standing at the finish line.
As a note, we're going to be running all of these cameras through our Popular Photography test lab to get a scientific comparison of the image quality. That will be published in the future, so this review will focus primarily on usability and performance. Of course, IQ will come into play a little, but we prefer to go the scientific route for that.
Pentax Optio WG-1 GPS
Just like the Optio W90 that came before it, the WG-1 makes no secret of its toughness. Not only did Pentax put a sticker on the front boasting its specs, but they went and printed some right onto the faceplate, which is the camera equivalent to a barbed wire tattoo. Luckily, it has the toughness to back it up.**
**
**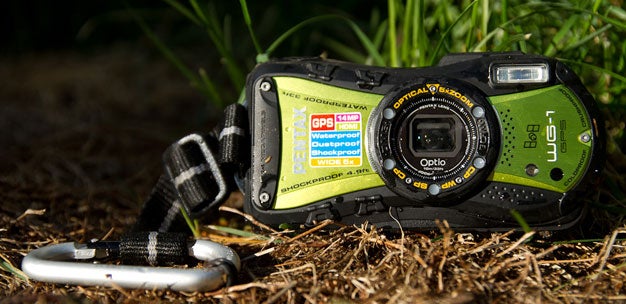 **
Likes
Probably the biggest advantage the WG-1 had over it competition was, oddly enough, the strap. It comes with a rugged nylon band that attaches to a carabiner (a D-shaped clamp used by climbers for securing ropes and many hipsters for carrying their keys). The rest of the cameras in the test came with relatively wimpy bands that likely wouldn't survive a swim in choppy water, let alone a tumbling fall down a steep ski slope. Because of that strap, I kept the WG-1 clipped to the outside of my bag, which meant it got the most usage.
The overall layout of the camera is also fairly smart. The dipping top line makes for a secure, but comfortable grip, which is augmented by the slightly tacky coating applied to the body. It's light, but not too light and the flash is located on the far side of the lens, which means it's less likely to be blocked by a stray finger — a problem that definitely affected a few of the other cameras.
The screen also seemed to be the toughest in the bunch. While the rest suffered a few minor scratches and blemishes, the WG-1's display remained fairly pristine, especially once the race was over and we wiped it down with the included cleaning cloth.
From a photographic standpoint, the WG-1 is about on-par with the average mid-range compact (more on that below) but it's quick to power up and there's very little lag when taking photos and recording video.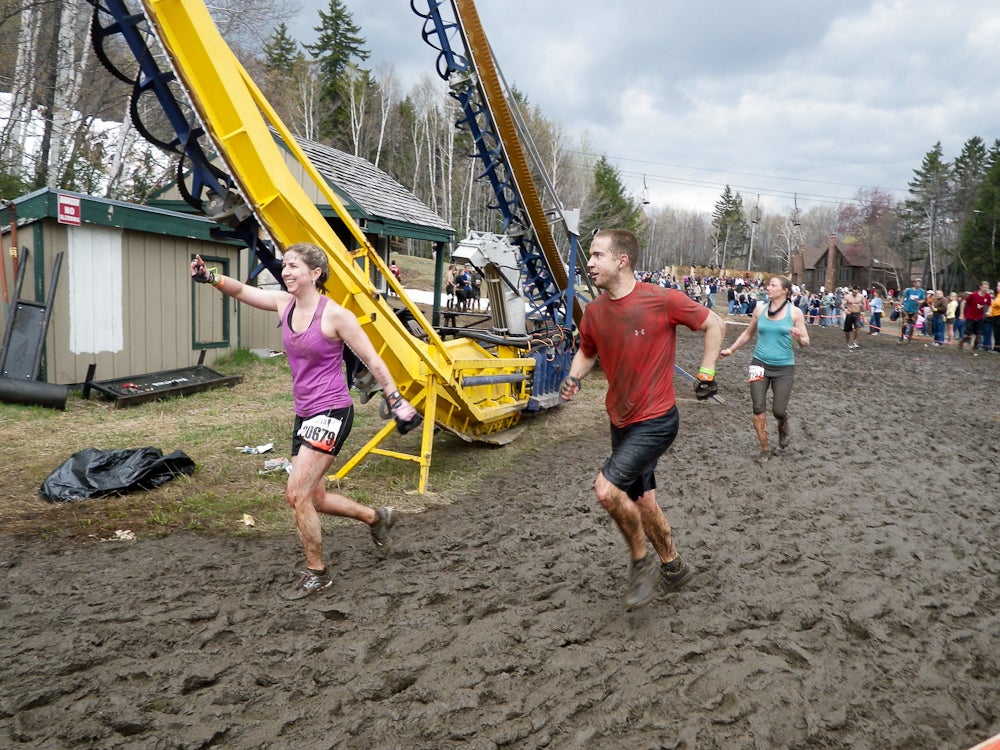 Dislikes
Like the Fujfilm, the WG-1 has no moving parts, which means lens protection is handled by a stationary piece of glass in front of the optics. While it does a good job on the protection front it also acts as a rather large target for finger prints, water droplets, mud spray and — worst of all — fog.
The WG-1 is also the only camera in the test that doesn't have a dedicated video record button. If you want to get to motion picture mode, you have to use the menu. Normally, that's not a deal breaker, but in an action-oriented camera like this, the extra seconds you spend shuffling through the menu might mean missing something truly awesome.
While the screen gets bonus points for its toughness, it takes a bit of a hit in the performance department. Viewing it in the harsh sunlight wasn't much of a problem, but it had the worst viewing angle in the bunch. Also, because of its extra-wide aspect ratio, the image on the screen is smaller than it could be. And while the Sony made good use of those black bars, the Pentax was less successful in doing so.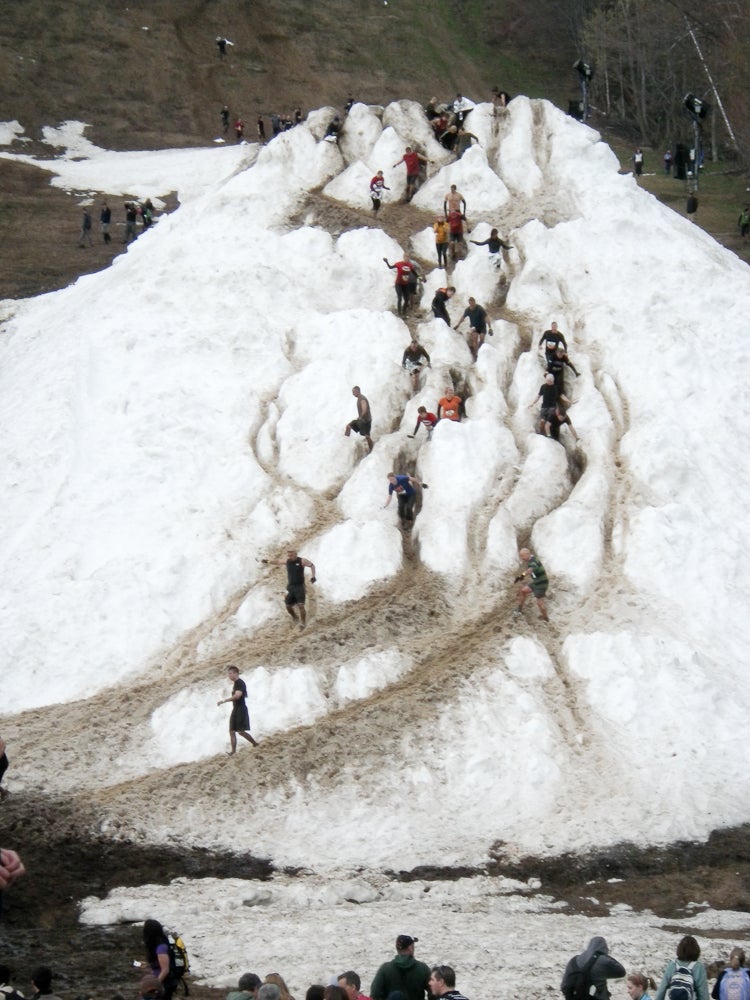 Extras
The WG-1, the Olympus and the Fujifilm were equipped with built-in GPS. All three worked very similarly, but it's a nice feature to have in a camera like this. We were able to upload the images to Aperture and check out the locations without a problem.
The internal image stabilization is also quite effective, augmented by how easy to grip the camera itself actually is. Even videos came out looking smooth despite the fact that the 720p HD video was a little more compressed than we would've hoped.
The five LED macro lights surrounding the lens are also a nice touch, but don't expect them to give off a ton of light. When they say macro, they really mean it, since the illumination effects will be pretty much negated after you move more than a few feet (at most) away. But, since the higher-ISOs seemed to show a fair bit of image degredation, that extra light might come in handy from time to time.
It's also worth noting that more than one person remarked about how much it actually kind of looked like a disposable camera. Personally, I think it's a bit of a stretch.
SPECS:
Waterproof: To a depth of 33-feet (tied for best in test)
Shockproof: From a height of 4.9-feet
Crushproof: Up to 220-pounds
Freezeproof: 14-degrees F
Megapixels: 14
Screen size: 2.7-inches
Screen Resolution: 230,000 dots
Optical Zoom: 5X (28-140mm equivalent)
Price: $399
Olympus Stylus Tough TG-810
Technically the toughest camera in the test, the TG-810 can survive drops up to 6.6-feet. That trumps the Pentax's five-foot limit with room to spare. it's also waterproof to 33 feet, crush-proof to over 200-pounds and built to withstand all kinds of bad weather.**
**
**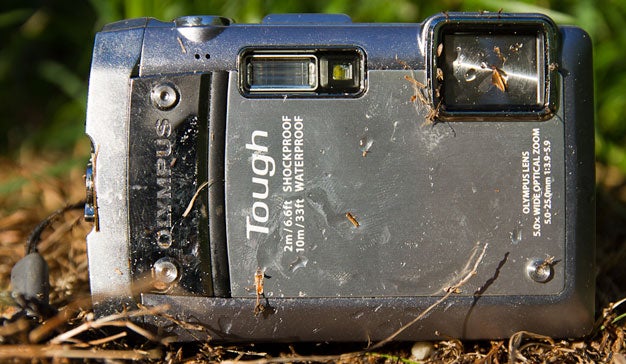 **
Likes
We'll start off this section by saying: It's built like a brick. With its considerable heft — it's actually one of the heaviest compacts I've picked up in some time — it feels durable. That might not sound important, but taking your camera out in dangerous conditions takes some getting used to.
The 3-inch 920K HyperCrystal View LDC screen is far and away the best in the test. The bigger, brighter image did a superior job fighting off direct sunlight, while maintaining the best range of viewing angles. And while there were some tiny imperfections evident at the end of the torture test, they were only visible while the screen was off and from a certain angle.
Continuing with the toughness theme, the waterproofing on the TG-810 is reminiscent of a submarine. The battery/memory card door is robust to say the least and comes with a burly lock to keep things from opening up under any circumstances. No other camera in the test offered that.
Unlike the Pentax and the Fujifilm, Olympus covers the TG-810's lens with a retractable metal slide when it's not in use. While we're hesitant to see moving parts of any kind on a rugged camera, we found this did a great job keeping the optics clear, which resulted in fewer foggy images.
Autofocus and zoom are both very snappy. The zoom is actually so quick that you might find making really fine adjustments a little tricky. But, in the case of a rugged camera, that's a trade-off I'm usually willing to make.
Lastly, I'm a big fan of the nearly full-sized shutter button. It's the biggest in the test and gave the most tactile feedback, which was nice, especially when trying to work it with gloves on.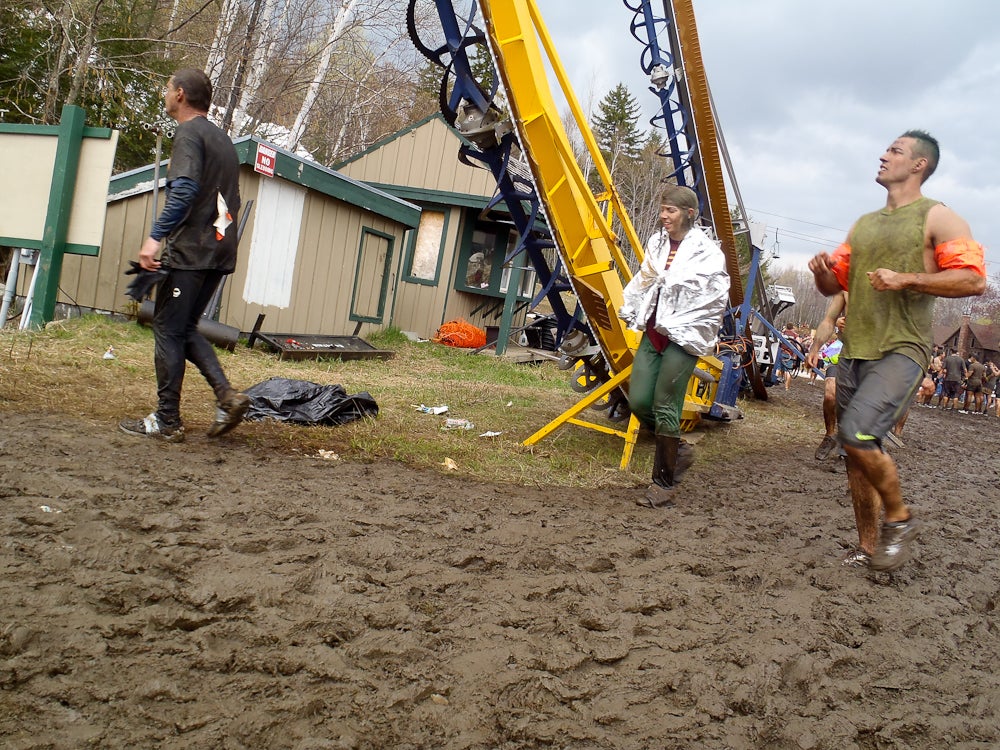 Dislikes
The second verse starts with the same lyrics as the first: It's built like a brick. And while we've already listed some of the advantages stemming from its stature, there are also a few drawbacks. The biggest negative is the weight. The last thing an athlete of any kind wants is added weight. Combine that heft with the extremely wimpy strap that comes packed in the box and that might equal a lost camera.
While the camera itself is big, the controls are actually a little small. It's not uncomfortable to use, but it's close when you're performing certain actions. I understand the need for the tiny buttons to make room for that big, beautiful screen, but trying to use them with gloves on proved a substantial challenge.
While the TG-810 is comfortable to hold, we can't help but think it would've benefitted for a grippy coating like the one on the Pentax. The Olympus doesn't fall into the slippery category like Canon's S90, but in situations like this, I'll take as much grip as I can get.
Photographically speaking, the shutter lag is nothing to complain about, The AF seems to hunt more than I'd like. It was especially apparent during video capture. In any kind of automatic or scene mode, it seemed a little too eager to fire the flash, even in some instances it probably wouldn't be necessary.
One last gripe is that the battery needs to be in the camera to use the included charger. It's not usually much of an issue, but if you're planning to travel with two batteries, it can be a hassle.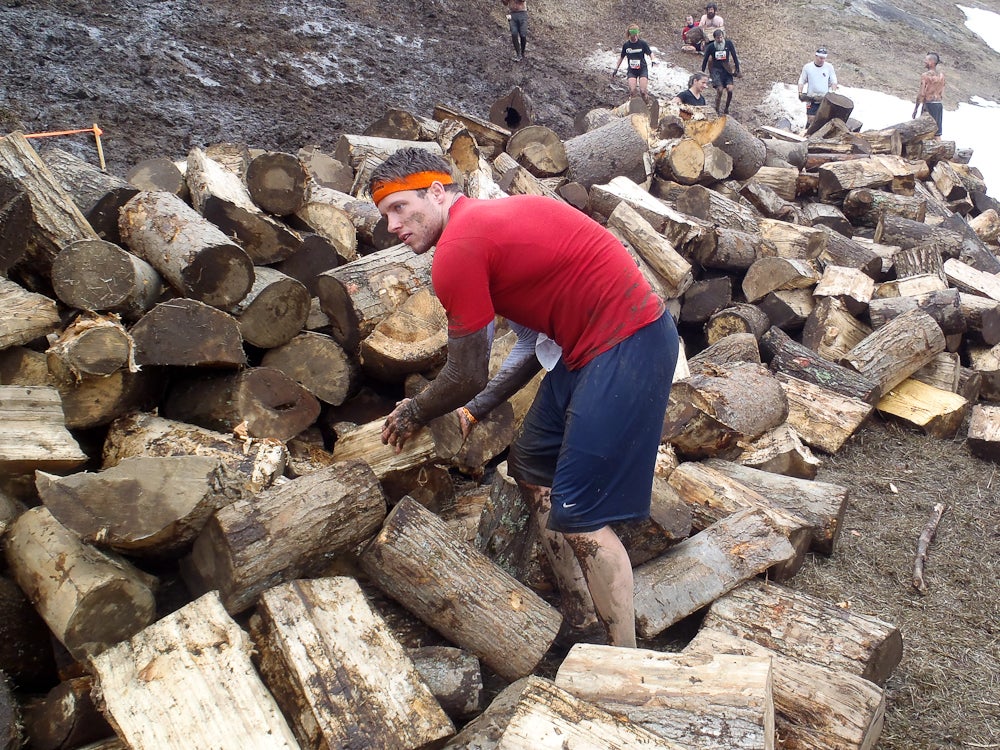 Extras
Again, the GPS function is a nice touch. The tripod socket is beefy and located directly in the middle of the camera, which is more ideal than the Pentax's offset orientation. Plus, the notification sounds can get very loud if you want them to. When we ran out of storage space on our SD card, it let out a loud squeal that would be hard to miss.
SPECS:
Waterproof: To a depth of 33-feet (tied for best in test)
Shockproof: From a height of 6.6-feet (best in test)
Crushproof: Up to 220-pounds
Freezeproof: To 14-degrees F
Megapixels: 14
Screen size: 3-inches
Screen Resolution: 920,000 dots
Optical Zoom: 5x (28-140mm equivalent)
Price: $399
Sony Cyber-shot TX10
I'll admit that I probably looked a little funny using Sony's latest rugged cam on the Tough Mudder course. Not many people expect to see a sizable, bearded man covered in mud holding a petit pink camera. And while I probably won't be bringing this camera along on next year's Tough Mudder adventure, I did find a lot to like in that little pink body.
Along with the Fujifilm, the Sony isn't quite as bomb-proof as the Olympus and Pentax. They're waterproof to 16-feet instead of 33 and can survive drops from 1.5-meters (about 4.9 feet).
**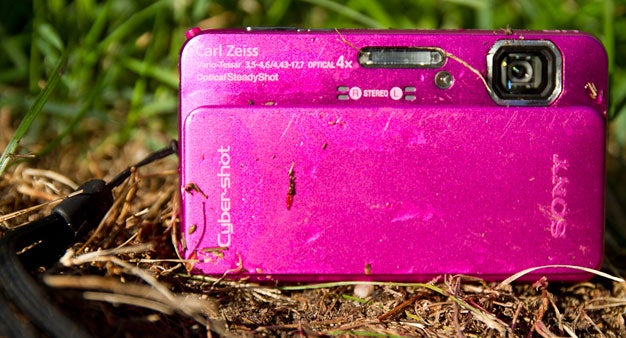 **
Likes
The TX10 is by far the smallest and lightest camera of the four. In fact, I was actually able to fit it comfortably into the small fifth pocket of my jeans. Yeah, that's small.
Like the Olympus, the Sony covers up its lens — as well as the flash and microphone — when not in use. It uses a sliding faceplate that should be pretty familiar to anyone with experience in the Cyber-shot world. That cuts down on fog and dirt.
Photographically speaking, the Sony actually has a few distinct advantages. At 16.2-megapixels, its back-illuminated Exmor sensor is the most powerful in the bunch. It's also the only one that can handle 1080 video at 60i.
The back of the camera is totally dominated by a widescreen 3-inch touchscreen, leaving absolutely no room for buttons. It's not quite the ultra-responsive touchscreen you might be used to if you have a big, fancy touch phone, but Sony makes much better use of the widescreen format than Pentax, filling the black bars on the side of the image with touch controls.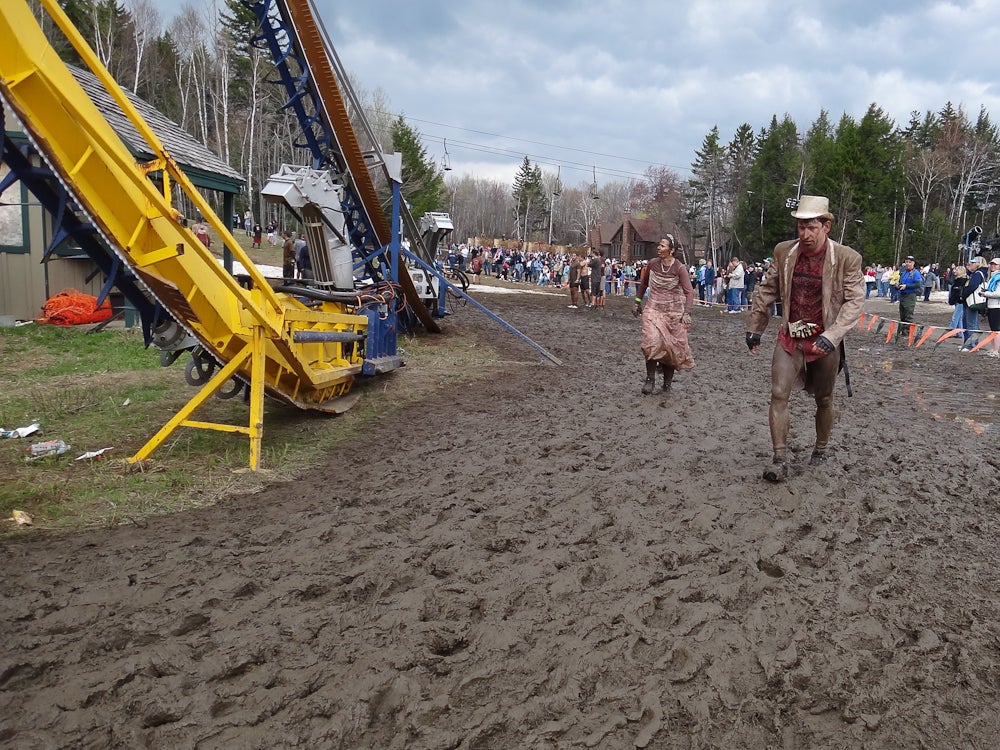 Dislikes
That same sliding face that protects the lens and flash also tends to collect dirt and grime. After the first use out on the course, the sliding action picked up a decidedly gritty feeling. Flipping it up and down a few times dislodged most of it, but it's a reminder as to why moving parts on a camera like this can be a bad idea.
The touchscreen also gets more difficult to use as it gets wet. This should come as no surprise, since all touch screens have trouble once liquid comes into the equation. And when I was wearing gloves, well, forget about it.
While it has a dedicated video button, it's incredibly small and both the shutter and the zoom toggle switch follow suit. It's worth noting that they're all still very usable. I just would have preferred a little more space with which to work. If you have small hands, this might not be an issue for you at all.
When recording video, I had a bit of a problem with stand by mode taking too long to actually start capturing, meaning that I missed a few shots I would otherwise have gotten.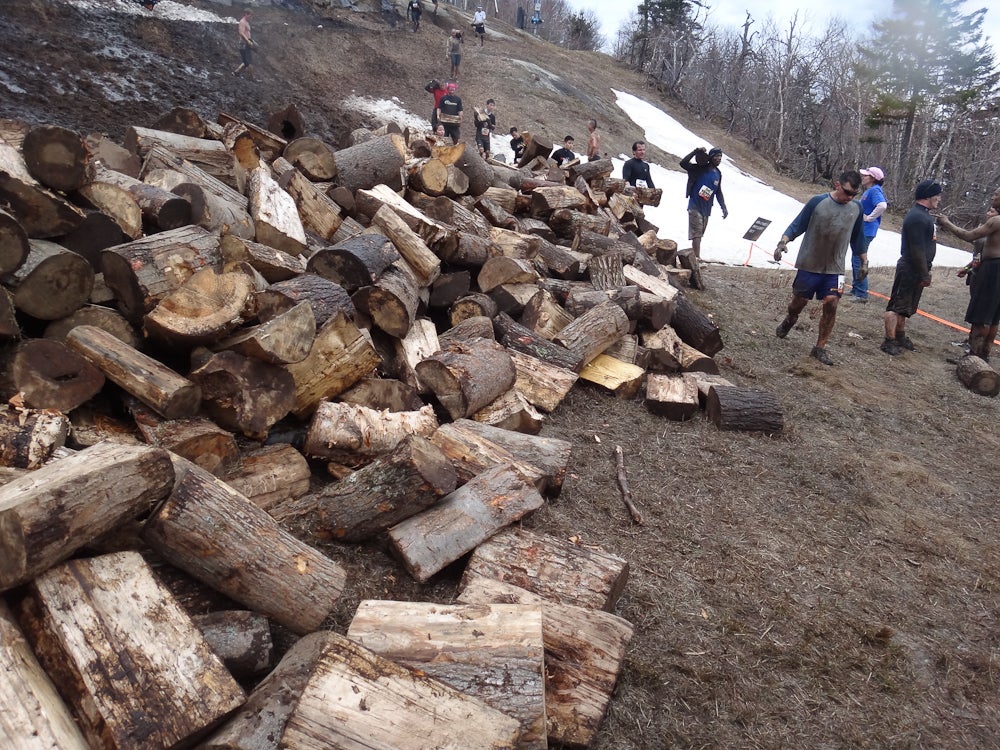 Extras
The Sony is the only camera in the test to lack GPS, but it does have a couple of familiar Sony goodies like their sweep panorama mode and a separate panorama mode meant specifically for getting under water shots.
The high-speed capture mode is also nice, allowing you to grab 10 full-resolution images in a single second. That kind of rapid-fire shooting comes in extremely handy when trying to grab fast action.
SPECS:
Waterproof: To a depth of 16-feet
Shockproof: From a height of up to 4.9-feet
Crushproof: N/A
Freezeproof: To a temperature of 14-degrees F
Megapixels: 16.2 (Best in test)
Screen size: 3-inches (touchscreen)
Screen Resolution: 920,000 dots
Optical Zoom: 4x (27-108mm equivalent)
Price: $329
Fujifilm FinePix XP30
The XP30 can be had right now for about $200, making it more than $100 cheaper than the rest of the cameras in the bunch. It can survive a drop from just under five-feet and will keep shooting up to 16-feet under water.**
**
**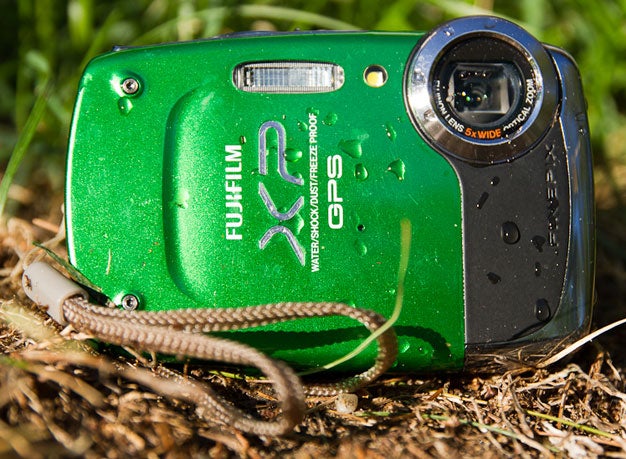 **
The Good:
On the toughness scale, it's more in-line with the Sony than it is with the Pentax or the Olympus. That said, the differences are relatively minor when you consider the price gap. The XP30 was banging around in the backpack for the entire day just like the rest and emerged at the end looking just fine.
When it comes to controls, the buttons are big and well-spaced, including the dedicated video button and the control dial. Even the shutter button was sizable. That becomes important when you're wearing gloves or have water in your eyes.
The 5x optical zoom is on par with the more expensive cameras and even exceeds the Sony's 4x reach. And the screen, while rather typical, does a fine job, offering a big, bright image and a decent viewing angle, even under direct sunlight.
And hey, they even threw in GPS.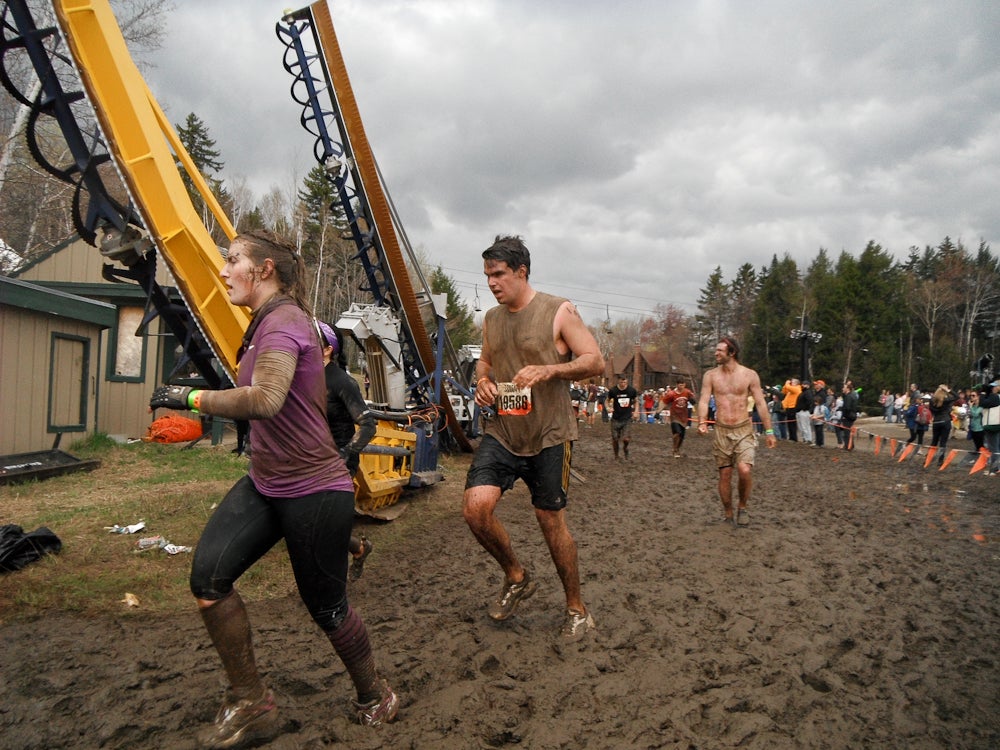 Dislikes
Despite having 14-megapixels worth of photographic firepower, the subjective image quality starts to reflect its lower price. We noticed more artifacts and noise right off the bat in just about every shooting situation. Things only got worse when switched over to video mode. But, before you write it off, I should say that the subjective image quality isn't inferior to cameras at this price point.
Again, the lens is covered with a solid, immobile piece of glass that can attract junk, which can muck up your photos. It was slightly worse with the XP30 than it was with the Pentax.
When it comes to flash, you also get less power out of it, which might be an issue if you do a lot of shooting in bright sunlight. I also managed to get my finger in front of the flash once or twice, just due to the shape of the body. I may have had less of a death grip on it if Fujifilm had put a grippier coating on its body.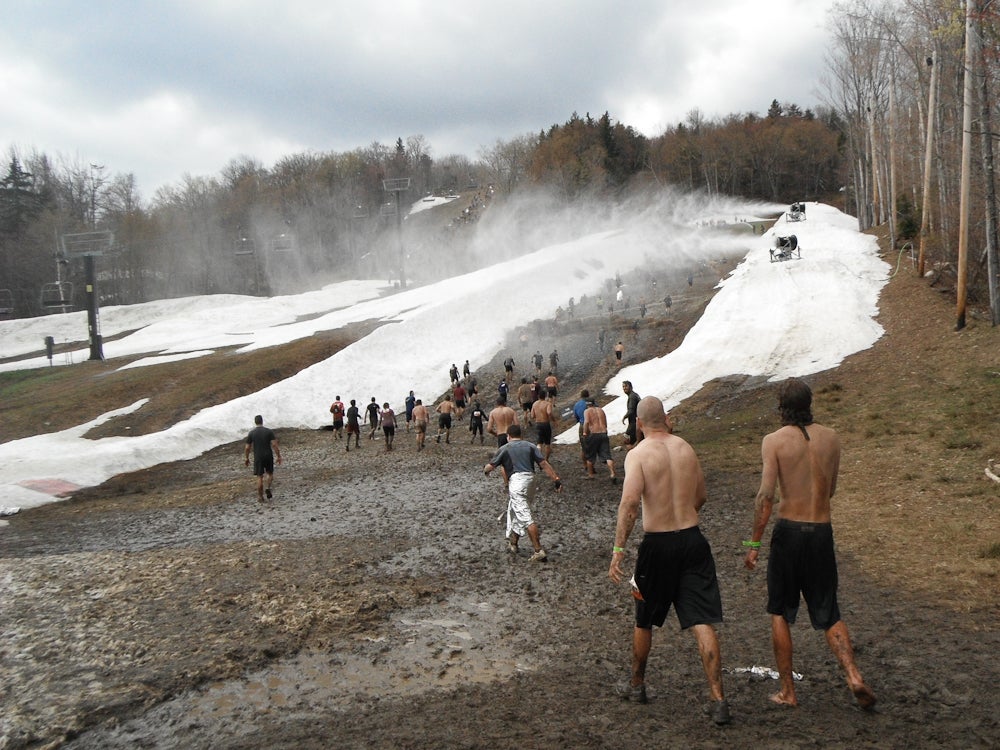 SPECS:
Waterproof: To a depth of 16.4-feet
Shockproof: From a height of up to 4.9-feet
Crushproof: N/A
**Freezeproof: **To 14-degrees F
Megapixels: 14
Screen size: 2.7-inch
Screen Resolution: 230,000 dots
Optical Zoom: 5x (28-140mm equivalent)
Price: $199
VERDICT
So, as with any review, you're probably still left wondering exactly which one you should buy. The answer is, well, complicated. But I mean that in a totally good way. It's safe to say that each camera is good, but the winner really depends on the kind of shooting you plan on doing.
Sony Cyber-shot TX10
Who should buy it:
People who don't necessarily want a rugged camera, but also don't want to have to replace their camera if it is dropped at the bar or if a kid gets a hold of it. If photographic firepower is paramount, then this is also probably your best bet.
Who shouldn't buy it:
Serious adventure types should probably skip this one. The other options in the test are tougher and its slippery body make it a little tricky to hold onto in tough conditions.
Pentax OPTIO WG-1 GPS
Who should buy it:
If your life tends to resemble a Mountain Dew commercial, this is probably the best in the bunch for you. The burly clip makes it hard to lose, the great shape and tacky coating make it easy to hold onto, and the relatively light weight make it right at home in your pack.
Who shouldn't buy it:
If you're not going to be doing a lot of adventuring, the ruggedness factor might actually be overkill for you, meaning that you can get better image quality for the same price if you're willing to keep it out of the elements. The lack of a video button could also be a serious drawback if you like to capture motion pictures.
Olympus Tough TG-810
Who should buy it:
Those who want a good mix of standard camera features and form factor with incredible toughness. If you don't mind the size and weight, it's a great all-around camera that won't draw attention like the flashy Pentax.
Who shouldn't buy it:
Weight weenies. It's likely going to be too chunky to fit in your pocket, so if you're not willing to wear a bag, holster or fanny pack of some kind, it might get left at home.
Fujifilm XP30
Who should buy it:
Those who want to buy the Sony, but can't afford it would do well with the XP30. Also, if you're going to do some serious action sports that would kill even the toughest camera, the cheap price might appeal to you. But its cheapness isn't the only reason to buy it. The image quality may not be quite as robust as the others from a subjective standpoint, but the feature set is certainly competitive. And it's shape and color options make it a fantastic kid camera.
Who shouldn't buy it:
If you're looking for pure performance, the other cameras will likely win out. They're all a little faster, sturdier and have more photographic firepower.
————–
In the end, I was extremely happy to see that all the cameras survived our crucible. Not only does it reinforce just how tough rugged compact have gotten, but it means I won't have to do any awkward explaining about broken cameras to angry PR people.