New Gear: Nikon Coolpix S30 Sounds Like a Great Kid Camera
A rugged compact for $120 might be the thing for sharing the photography bug with little ones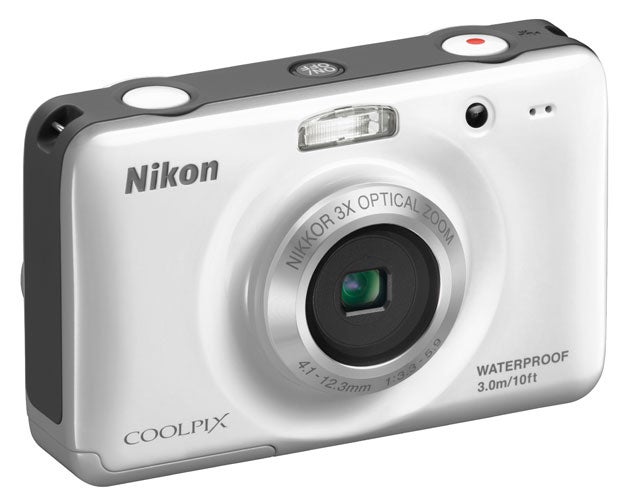 We may earn revenue from the products available on this page and participate in affiliate programs. Learn more ›
The problem with most cameras made for kids is that they're toys. Slap a picture of Barbie on the outside and some VGA-resolution webcam on the inside, sell it for $69 and you've got a holiday hit. But, Nikon's new semi-rugged Coolpix S30 might be a nice alternative if it lives up to its promises.
Photographically speaking, it has a 10-megapixel CCD sensor behind a standard 3x zoom lens with a full-frame equivalent of 29-87mm. That's plenty of resolution for printing, but makes the files small and easy to work with and upload. It even has about 50 MB of internal storage in case the memory card is forgotten at home or lost completely. It even shoots 720p video.
But the real draw here is the claimed durability. It's waterproof to a depth of 9.8-feet, which means it can survive a dip in the bathtub and even most swimming pools. It's also shockproof enough to survive drops from up to 2.6-feet. That's not enough for most adults, but for someone who's only 4 feet tall, it should do just fine.
It's powered by standard AA batteries, which is also great for a kids camera because you won't have to worry about remembering to recharge it. Of course, you could always get rechargeable AAs to save on your battery budget.
It has a built-in flash that's directly above the lens, which is normally not a great spot due to its propensity for increasing red-eye. But, putting it in the center seems like it might actually prevent fingers from going in front of it, which is a plus.
There is a variety of built-in shooting and effects modes as well, which might actually see some use in a camera at this level.
When it hits shelves later this month, the S30 will cost around $120. That does make it more expensive than most of the proper toy cameras, but for the extra performance and durability, it might be a worthwhile investment if you're trying to get a kid interested in photography. It also makes it a lot cheaper than full-blown rugged cameras.
We're hoping to get our hands on one soon so we can then put it in the hands of a kid to see how it goes.