New Gear: Fujifilm XF1 Retro Advanced Compact Camera
The smallest X-series camera has a nifty manual zoom ring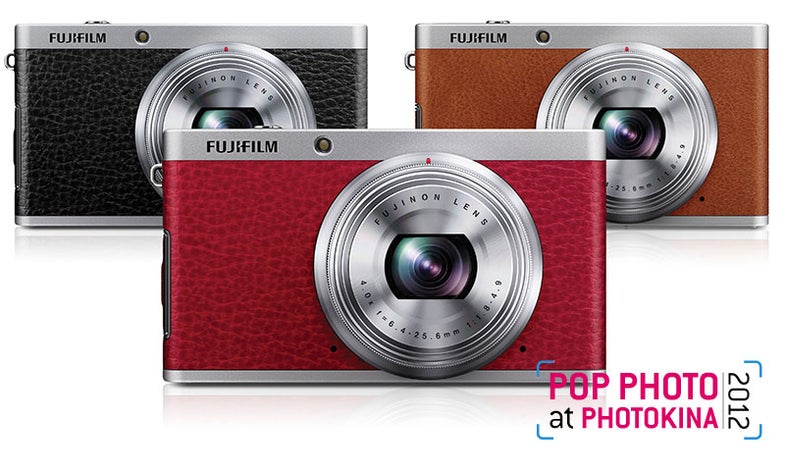 When it comes to style, you'd be hard-pressed to find a more fashion-forward series of camera than the Fujifilm X, and that certainly continues to be the case with the new XF1.
Inside the old-school-styled body is a 2/3-inch, 12-megapixel EXR sensor and processor, which is decidedly bigger than what the average compact is packing, but not quite as big as the 1-inch sensors in the Nikon 1-series or the Sony RX100. That gives it an ISO range of 100-12,800 and the ability to pull down 1080p video at 300 fps.
One of the big draws is the 4x zoom lens with a manual zoom lens that's not all that dissimilar to the one found on the X10. To turn on the camera, you twist the ring and it folds out from inside the body. It has a full-frame equivalent focal range of 25-100mm.
The back of the camera has a 3-inch 460,000 dot LCD and the body comes in brown, black, or red fake leather wraps. At just 4.2″ x 2.4″ x 1.2″ it's really small.
It's scheduled to be released next month for $500, but we'll have hands-on with it later today.