New Gear: Sony Alpha DT 55-300mm F/4.5-5.6 SAM Telephoto Zoom Lens
An affordable super zoom coming in September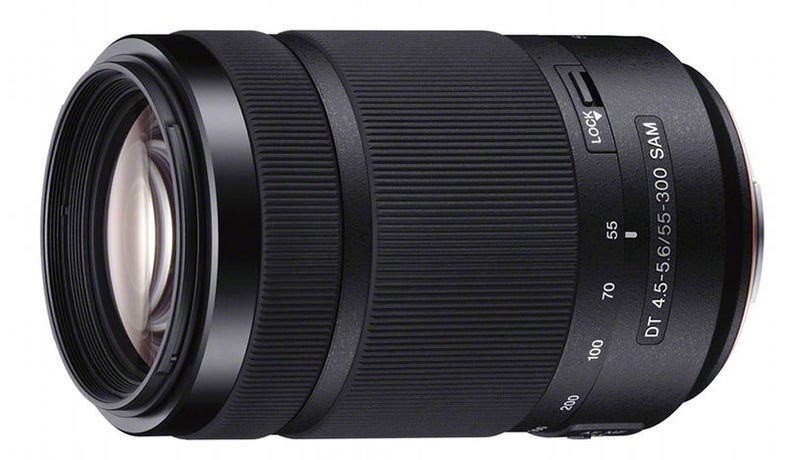 We may earn revenue from the products available on this page and participate in affiliate programs. Learn more ›
The 18-55mm kit lens has become ubiquitous, which is a big part of why so many entry-level shooters also opt for a 55-300mm telephoto to complement it. Starting in September, Sony will be offering a version for their Alpha DSLRs and translucent mirror cameras.
The lens is designed specifically for APS-C cameras, like the A77, A57, or A37. If you're using one of Sony's old full-frame DSLRs like the A900, it's not for you. But, since this is a decidedly consumer-oriented lens, it probably wasn't for you in the first place. You can also use Sony's NEX adapter if you want to use it on their interchangeable-lens compacts.
The 55-300mm lens uses Sony's Smooth Autofocus Motor (SAM), so it's quiet. It also uses an Extra-Low Dispersion glass element, something normally reserved for the higher-end glass.
When it hits shelves in September, it'll bring with it a $300 price tag, so we wouldn't be at all surprised to see it bundled up with Alpha cameras and kit lenses come this holiday season.