New Gear: Sony Releases First XQD Memory Card Just In Time For the D4
The Nikon D4 is the first camera to support the new XQD format, and Sony has just announced the first round of cards to fit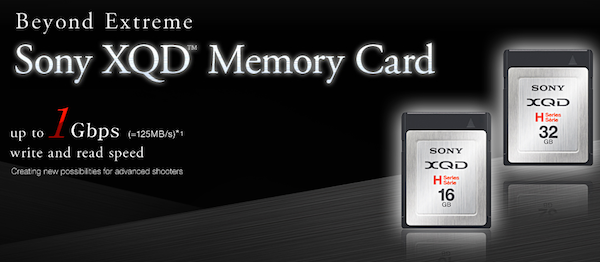 We may earn revenue from the products available on this page and participate in affiliate programs. Learn more ›
Only announced in early December, the XQD memory card format got its first camera today in the form of the hotly anticipated Nikon D4 — but what good is that if you don't have any memory cards to use with it? Thankfully Sony has come to the rescue, and has just announced its first line of XQD cards. To begin with, Sony's offering a 16GB version for $129.99, and a 32GB for $229.99 with 1Gbps/125MBps read speeds. For both price and speed, that's not far off the current top of the line CompactFlash cards, but XQD has a theoretical limit of 640MBps, meaning future versions should be even faster.
The high write speeds should allows D4 shooters to record 100 frames in a single burst when shooting in RAW — and at 11fps, that's a full 9 seconds of high-speed shooting without pause. Don't worry if you're not quite ready to jump aboard the new format, the D4 still supports good, old-fashioned CF cards.
In addition to the cards, Sony is also releasing a card reader and ExpressCard Adapter, both for $44.99. The entire range should be available next month.
[via Engadget]