Adobe Releases Lightroom 3.6 and Camera Raw 6.6 Release Candidate Updates
Sweet RAW support for new cameras and lenses as well as a few bug fixes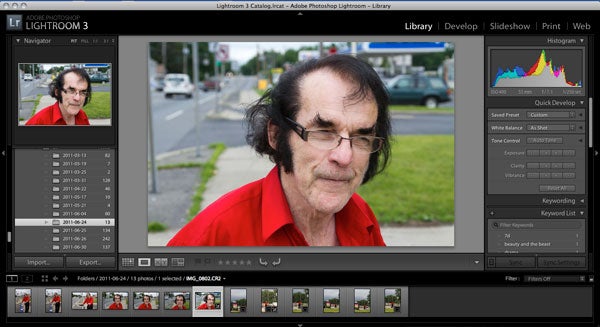 We may earn revenue from the products available on this page and participate in affiliate programs. Learn more ›
One of the most frustrating parts of buying a new camera just as it becomes available is that Photoshop and Lightroom lack support for the RAW files until the new version comes out. But, the latest version of Lightroom and Camera Raw are almost ready for public consumption, which is why they've been deemed "release candidates." That means Adobe has tested them thoroughly, but they want a little feedback from the community before they make the release official.
Both updates now support RAW files from the following cameras: Canon PowerShot S100, Nikon J1, Nikon V1, Panasonic Lumix DMC-GX1, and the Samsung NX5. There are also quite a few new lens profiles that have been added, all of which can be seen over at the Adobe Labs page. It's mostly composed of newer Sigma lenses, as well as a few of the Nikon 1-series models.
Each release also has a few minter bug fixes, some of which include importing errors with very specific kinds of JPEG images.
You can get the Lightroom update here and the Camera Raw update here. Just keep in mind that these aren't totally final versions, so be sure to back everything up before taking the leap. But of course you're doing that on the regular anyway, right?