New Gear: Canon PowerShot S100 Advanced Compact Camera
A revamped image processor, improved IS and more grip for Canon's popular pocket camera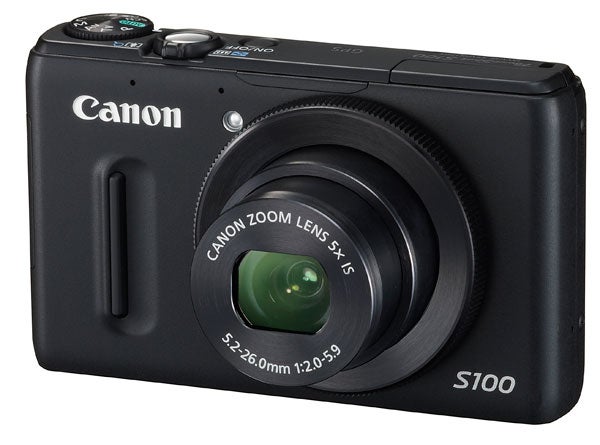 We may earn revenue from the products available on this page and participate in affiliate programs. Learn more ›
The S90 and its quick successor the S95 have carved out a nice little segment in the compact market. A fast lens and excellent low light performance packed into a subtle, tiny body made it a go-to pocket camera for plenty of advanced shooters. Canon has just released the updated version in the S100 and it looks like they're still on the right track.
Most of the good stuff has stuck around and, often, even seen some improvement. The lens still opens to f/2 at its widest focal length, but now sports 5x optical zoom, up from the 3.8x of the S95. That gives it a full-frame equivalent field of view of 24-120mm.
The S100 is still part of Canon's HS system, but both the sensor and the image processor have gotten performance boosts. The sensor is now a 12.1-megapixel CMOS (up from the S90/95's 10-megapixel CCD) and it's coupled with the new Digic 5 image processor, which Canon claims to be faster, better in low light and more adept at accurate color reproduction.
RAW support has been carried over, as has the tactile control ring on the front of the camera that can be tweaked to handle various camera operations.
Unsurprisingly, Canon also brought over the Intelligent IS system we first saw back in August when they announced the PowerShot ELPH 510 HS. The S100 has six different IS modes from which the camera chooses the most appropriate based on shooting conditions.
Video capture has been goosed up to 1080p, maximum ISO has been pushed to 6400 and the LCD screen stays at 3-inches.
One totally new addition is the built-in GPS for native geotagging. The GPS logger keeps track of your routes during the day, so you can go back with the included software and check out your path as you shot.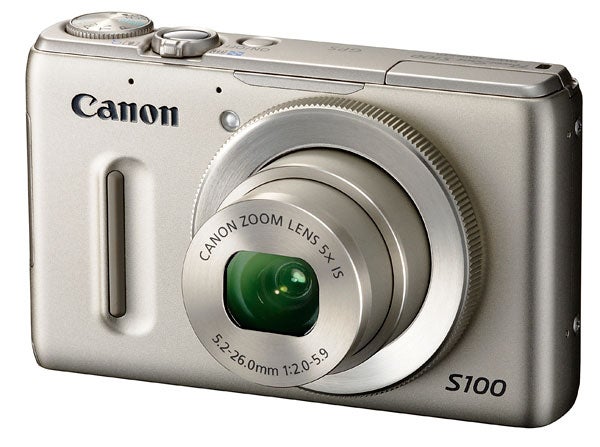 One thing many S90 owners will be very glad to see is the addition of a grip on the body. The S90 is a slippery little camera, so much so that people actually started making stick-on grips to make it easier to hold. While the S100's grip certainly does take away from the clean aesthetic of the camera, that's one area where function certainly overrides fashion. The camera would look a lot worse with scratches all over it from a fall to the pavement. Trust us.
In the end, the S100 is a much more robust update than the S95 was. They've improved (at least on paper) almost everything. It's scheduled to hit shelves in early November for $429.