Canon ELPH 510 HS and 310 HS Are Skinny Compact Cameras With Lots of Zoom
A new IS system and lots of length define Canon's new ELPH offerings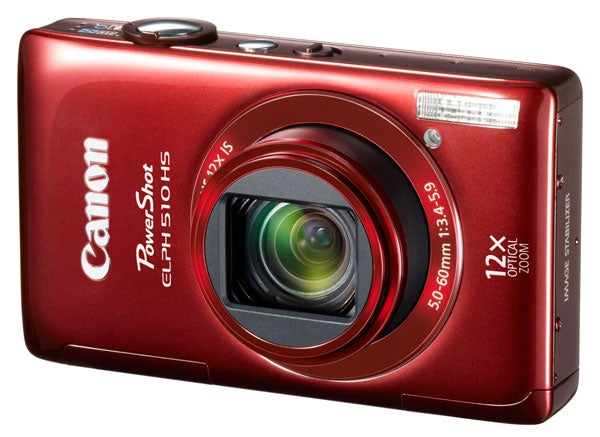 We may earn revenue from the products available on this page and participate in affiliate programs. Learn more ›
Just in case the rounded body of the new PowerShot SX150 IS doesn't exactly fit your fashion sense, Canon has announced two new additions to their ELPH series of compact cameras. Both the ELPH 510 HS and 310 HS are meant to fit into the pocket of a pair of skinny jeans, while still serving up lots of zoom. Both are relatively tame updates to their predecessors, but here's the breakdown of the new stuff.
ELPH510 HS
The biggest leap forward in the land of the ELPHs is in the glass. While the 500 HS maxed out at just 4.4x, the new 510 HS goes all the way to 12x (28-336mm equivalent field of view). As the press material says, that makes the 510 HS the "world's slimmest" compact with 12x optical zoom.
To help steady that massive new reach, it also uses the same new Intelligent IS mode found in the SX150 IS. It evaluates the scene in front of it and picks one of five different IS modes most likely to obliterate camera shake.
As the name suggests, both new cameras use familiar HS system, which is composed of a 12.1-megapixel high-sensitivity CMOS sensor and their DIGIC 4 processor. That combo has already proven itself fairly effective (at least for a compact) in low light situations. Though, that maximum ISO of 3200 still likely won't get much use.
High-speed Burst Mode gives it the ability to grab up to 7.8 frames-per-second when holding the shutter button down. You can activate that shutter by tapping on the 3.2-inch touch screen LCD display that made its way over from the previous model.
When it comes to video, you get full 1080p HD footage (something the cheaper SX150 IS lacks) with the ability to zoom optically during recurring. It also has Movie Digest mode, which takes a four-second video before each shot and then combines the clips at the end of the day to make one long video. It's an idea Canon has been honing in their camcorders for some time, but it seems like a no-brainer for a cheap camera like this. We're glad to see it back.
It will be available in the first half of October in red, black and silver. Expect to pay $350 for it, which seems about right for that kind of feature set.
ELPH 310 HS
The cheaper of the new pair has the same 12.1-megapixel CMOS sensor and DIGIC 4 processor, but maxes out at 8x optical zoom (28-224 equivalent field of view). It also lacks the touch screen, opting instead for a more-traditional 3-inch LCD screen.

Otherwise, the cameras are a lot alike. The 310 maintains the Smart AUTO mode found in the 510, as well as the Intelligent IS, High-Speed Burst mode and 1080p HD video. It's worth noting that you actually get a little more in the FPS department out of the 310 when you switch over to High-Speed Burst mode. It can crank out 8.7 FPS, while the 510 can only do 7.8.
It will be available in purple, blue, pink, green and silver starting at the beginning of October for $259. If you're not into touchscreens and you're not into using a tripod with your compact (because even with great IS, 12x is a little much to hand-hold) it might benefit you to save the $90 you'd otherwise spend moving up to the 510 HS.
But, don't make any decisions quite yet. We hope to have both new cameras in our hands soon and we'll share our impressions ASAP.