New Gear: Panasonic Lumix GX1 Interchangeable-Lens Compact
The newest member of the G-series has a 16-megapixel sensor and a 3-inch touchscreen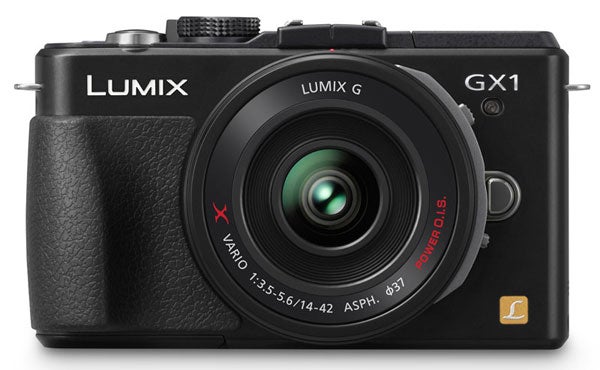 If you preferred the look of Panasonic's old Lumix GF1 interchangeable-lens compact over the rounded look of the Lumix GF3, then the GX1 will probably be a sight for sore eyes. The newest addition to the G series of Micro Four Thirds cameras from Panasonic is built around a 16.01-megapixel Live MOS sensor and the Venus image processing engine.
The GX1 is built around a sturdy aluminum chassis that looks a lot like an updated version of their original GF1. It weighs in at around 14.5-ounces, so it should feel sturdy and the mixture of tactile and touchscreen-based controls should satisfy most tastes. It also has a pop-up flash and a hot shoe for attaching accessories.
From a performance standpoint, the GX1 has a maximum ISO of 12,800 and uses the same contrast AF tech you'll find in the other Panasonic G-series cameras. They claim it can focus in .09-seconds, which you won't be able to verify without some machinery, but you can appreciate the different AF modes like Face Detection and AF tracking, which is available during video capture. Like the GF3, it has a 3-inch touchscreen that you can use to control focus as well as other common menu and navigation tasks.
Its video capture capabilities including a maximum resolution of 1920 x 1080 at 60i, which is accompanied by Dolby Digital Stereo audio.
When the GX1 hits stores in mid-December, it'll be available in two colors, black and silver. It will be available as a kit with the 14-42mm F/3.5-5.6 ASPH Power OIS zoom lens for $949. You can also get it with the 14-42mm standard zoom for $799 or body-only for $699. That makes it pricier than the 12-megapixel GF3, which can be had right now for $599 with the 14mm prime lens. But, that extra dough also gets you considerably more imaging power, so you'll have to weigh the performance versus the portability.
As always, we'll run the GX1 through our gamut of tests as soon as a production model is available for us to torture.