New Gear: Ricoh GR Digital IV Advanced Compact
Street photographers get an upgrade for one of their favorite digital cameras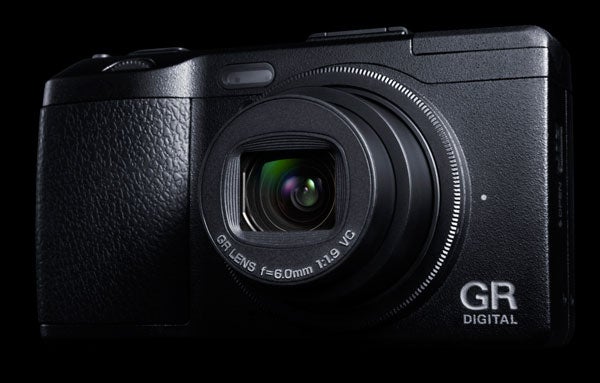 We may earn revenue from the products available on this page and participate in affiliate programs. Learn more ›
Canon's S100 isn't the only advanced compact coming into the world today. Ricoh has also readied the latest update to their stylish GR series.
The GR IV Looks a lot like the camera that came before it back in 2009, which is by design. The GR has long been a favorite of street photographers in big part becasue of its stealthy looks. The guts have gotten a bit of a makeover, though. And while the updates may not seem that extensive, they're all very purpose-driven, made with more advanced shooters in mind.
The lens is a very familiar 28mm f/1.9 affair that will likely be even more appealing to shooters now that the fixed-lens advanced compact genre has gained in popularity (mostly thanks to the Fujifilm X100).
Behind the lens is a 10-megapixel 1/1.7-inch CCD censor and the new GR Digital IV image processing technology, which they promise delivers less noise and better color. A new addition for the IV is sensor-shift image stabilization, something street photographers will likely be happy about.
The AF system has also been revamped, now using something called Hybrid AF, relying on two AF sensors to help crunch the focus data. Ricoh claims the uptick in focus speed is substantial.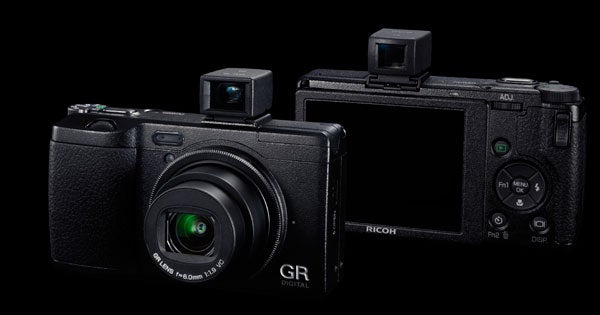 The 3-inch LCD screen on the back of the camera is an interesting 1.23-million dot WRGB display. It adds white pixels to the traditional red, green and blue ones in order to crank up the brightness and make it easier to see in bright conditions. The camera automatically adjusts the brightness based on your environment so those white pixels don't suck away all of your battery life.
The GR has always had a reputation for excellent controls and menus, so they haven't been messed with all that much. They have added a selection of shooting modes, like high-contrast black and white and cross process, which might actually be useful since the GR IV is compatible with Eye-Fi cards.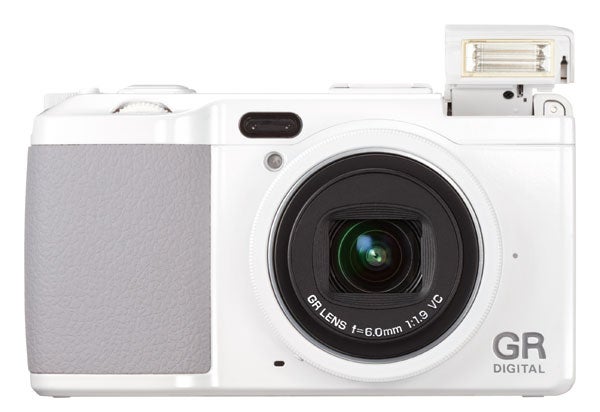 The rest of the spec list is a good reminder why photographers tend to like this camera. They've beefed up their automatic bracketing system to include things like white balance, contrast settings in addition to exposure. The dynamic range compensation helps prevent blown out areas of your images.
There's no official pricing information at the moment, but we wouldn't be surprised to see it land in the $700-$800 range. The limited-edition white model will likely cost a bit more than the black one. We hope to have one in soon so we can test out the new improvements and we're eager to see how it measures up against Fujifilm's new X10 compact.