Fujifilm X10 Compact Camera Keeps the Retro Style, Adds a Zoom Lens
Not ready to pull the trigger on an X100? The X10 might be more your speed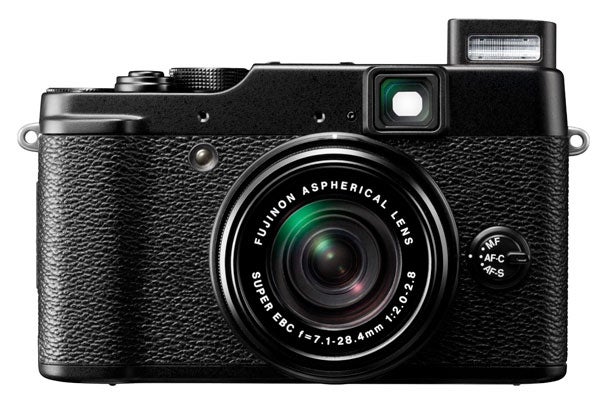 We may earn revenue from the products available on this page and participate in affiliate programs. Learn more ›
By now, you're probably plenty familiar with Fujifilm's wonderfully retro X100 digital rangefinder. While many had plenty of positive things to say about its compact body and DSLR-worthy sensor, its steep price tag and fixed focal length lens made it something of a niche product. Now the X10 is on the scene and it's a little more versatile and almost as sexy.
One of the biggest changes is the sensor, which is a 12-megapixel 2/3″ EXR CMOS sensor. It is more inline with what you'd find in an advanced compact camera than a DSLR. But, while the sensor may be a bit of a downgrade, the lens is arguably an upgrade. The X10 has a Fujinon 4x optical zoom lens (28-112mm equivalent) with a tactical zoom ring on the barrel. At the wide end, it opens all the way to F/2, while it still manages a very respectable F/2.8 at the tele end.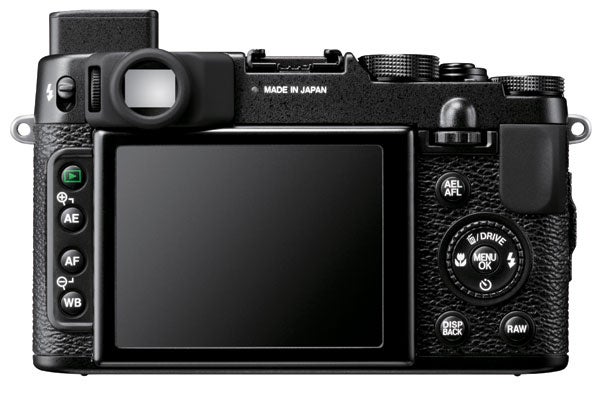 While the X10 is smaller than the X100, it's made from die-cast magnesium alloy to make it durable and give it a nice feel in the hand. It has an optical viewfinder with a 20-degree viewing angle and uses 3 aspherical lenses to give it the feel you'd expect out of a traditional rangefinder.
The barrel sticking out of the front of the camera handles the zoom and also acts as a power switch to get you up and shooting as quickly as possible. Inside the barrel is Fujifilm's new Optical Image Stabilization system. It focuses down to a minimum distance of 1 CM, so you'll appreciate the extra steadiness.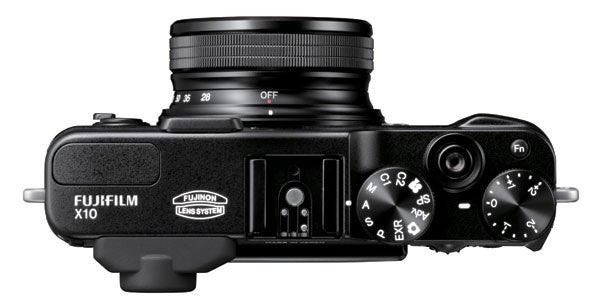 From an imaging standpoint, the X10 is an impressive little beast. It can get up to 7 FPS at full resolution or 10 FPS using the medium image quality setting. a 49-point matrix contrast AF system handles the focusing and (thankfully) supports RAW capture. It also offers a full suite of manual shooting modes and a 2.8-inch 460K dot LCD screen. It even has 1080p movie mode.
One new addition that should be obvious upon looking at it is a flash that pops up when in use and collapses when it's not. It has a range of approximately 23-feet and actually fits the retro aesthetic very well.
The X10 will officially hit shelves in November at which point we'll start to get a better feel for whether or not this retro digital camera trend is here to stay. We're looking forward to putting it through our lab.