Fujifilm X-T1 Firmware 4.0 Update Brings Serious Autofocus Improvements
The flagship in the Fujifilm camp gets some new features for free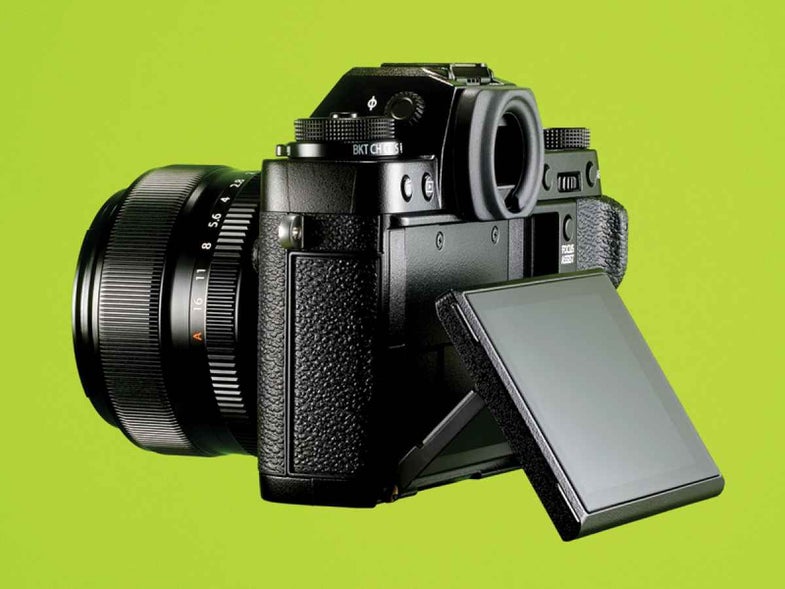 We may earn revenue from the products available on this page and participate in affiliate programs. Learn more ›
When it comes to firmware updates, Fujifilm is doing it right. Not only do they offer free firmware upgrades that actually add new camera functionality in addition to simple bug fixes, they're typically pretty good about supporting their older cameras with significant new updates. Today, Fujifilm has announced version 4.0 of the firmware for their flagship X-T1 camera and it brings with it some significant improvements.
The biggest new additions apply to the autofocus performance. They have added a few brand new focus modes, including Zone, and Wide and Tracking modes to help with photographing moving objects. By breaking up the AF points into groups (3×3, 5×3, and 5×5 pixels each) it greatly helps with tracking. It also helps keep things in focus as they move toward the camera or away from it, which can be particularly challenging.
Alternately, the AF system will also have the ability to create even smaller divisions, which will allow the camera to focus to .5EV, which is down from 2.5EV in the previous firmware. If you're not familiar with those numbers, it basically means you'll be able to focus more easily on objects without as much contrast.
The Macro focus mode has now been made into an automatic function and eye-detection AF helps keep portraits in focus. I'm actually really glad to see that one because that's a handy feature compact cameras have often had, while higher-end cameras tend to ignore it.
Interestingly enough, you can also now use exposure compensation in full manual mode, assuming that you're using auto ISO. Auto ISO isn't something I use very much at all, but that could be a reason to give it a shot.
Ultimately, firmware updates like this really are an excellent thing for camera companies to do for their users. The X-T1 has been out for a while now and users will get a tangibly different (and presumably better) experience out of the camera they already bought.