The best digital picture frames
Consider this a gift guide for the sentimental.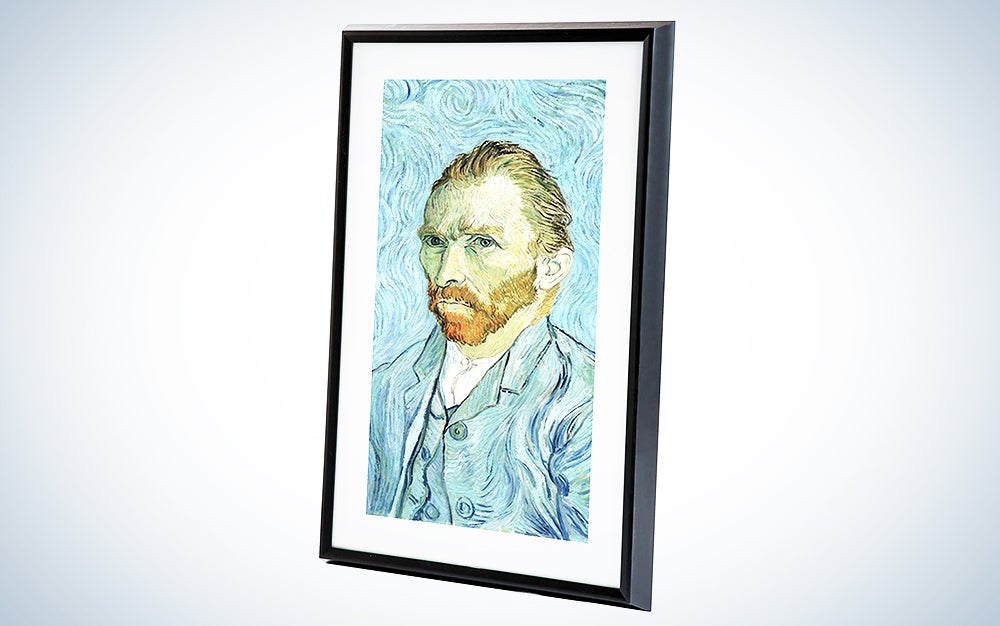 Digital picture frames are great because (1) it's a whole lot easier to swap out photos of your loved ones, (2) rotating images keep your living room or corridor feeling fresh, and (3) you can showcase a themed group of photos that fit the occasion (like childhood photos of your uncle on his 70th birthday). On the surface, most digital frames have similar functions, but if you take a closer look, there are some sweet features that set them apart.
Below are some favorites.
The Aura digital photo frame has a 10.1-inch screen with a 1920 x 1200 resolution. It weighs just over four pounds, and boasts unlimited storage. The WiFi-connected frame uses facial recognition to create albums of the people most often in your photos. It also lets you share photos with other Aura frames. The frame has built-in smart sensors that adjust the screen's brightness based on how much light is in the room. The frame itself comes in two colors.
The 13-inch Nixplay Seed Wave frame boasts 1920 x 1080 resolution, motion sensors, and a power cord that acts as a frame stand. This new model features two 5-watt speakers that let you stream musical accompaniment via Bluetooth. It also offers better sound for your videos. Upload curated photo playlists or connect your social media accounts. The Seed Wave comes with 10GB of free cloud storage and 8GB on built-in storage.
The Nix Advance has a 1280 x 800-resolution screen that plays photos and 720p videos. To play your media, plug in a USB drive or SD card into the port at the back of the frame. A motion sensor turns off the frame after you leave the room. The frame also includes a clock, calendar, and stereo speakers.
The Meural Canvas is a statement piece. The anti-glare digital canvas has a 1080p screen that measures 27-inch diagonally and can be oriented horizontally or vertically. It connects over WiFi, which is crucial if you opt to pay for the subscription service to access more than 40,000 pieces of classic art. You can always upload your photos to the device via an app on your smartphone, too. It's also compatible with Amazon's Alexa, meaning you can swap images with your voice.
The 10.1-inch, WiFi-connected PhotoSpring digital photo frame has a built-in rechargeable battery and a touchscreen that lets you browse through your photos quickly. Download the app—available for Apple and Windows devices—to automatically share photos and videos. The PhotoSpring comes in three sizes: 16GB, 32GB, and 64GB. There are six colors to choose from.
The 10-inch touchscreen Skylight Frame looks more like a typical photo frame than the other digital options. Instead of using an app to upload photos, you get a unique email address and can mail pictures directly. They automatically arrive on the screen, where you can swipe through them and delete as you see fit. The Skylight Frame can hold more than 8,000 photos and has a 1024×600 resolution.
The Micca digital frame is a third of the price, but still has similar features. There is no internal storage, but you can add photos or videos to an SD card or USB drive and plug them into the back of the devices. The frame can play 1080p video and be used as an MP3 player as well. It comes in two sizes—a 7-inch and an 8-inch.